Mushroom Curd Salad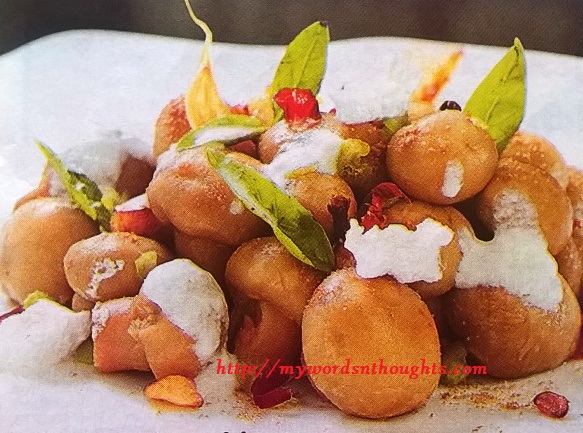 Ingredients for Mushroom Curd Salad:
1. Butter mushroom – 750g
2. Oil – 3 big spoons
3. Salt and pepper – As required
4. Thick curd – 150 milli
Lemon juice – 1 big spoon
Vinegar – 1 big spoon
Garlic – 2 cloves crushed
Cloves – 2 crushed
Red chillies crushed – 1 small spoon
Salt – As per taste
Pepper powder – As required
5. Celery – 4 stems, cut into square pieces
Basil leaves – A little
How to prepare Mushroom Curd Salad?
Clean the button mushroom, and remove the moisture. Allow it to dry.

Heat oil in a pan, and add mushroom, salt and pepper.

Mix well and cook the contents in high flame for 5 minutes. Put the flame off and allow it to cool.

Mix ingredients no: 4 to do the dressing. Add it to mushroom and blend well slowly.

Transfer the contents to a bowl, close it and place in refrigerator.

Decorate with chopped celery and basil leaves before you serve.
Courtesy: Vanitha Magazine April 15-30 2017
Click to read a few vegetarian salad recipes here. Click on the images in the gallery to read.
(Visited 173 times, 1 visits today)