Top 20 Songs of Sonu Nigam
Sonu Nigam is one among the most popular and versatile playback singers of Bollywood. His expressive singing style has a huge fan following crowd across the world. He witnessed a struggling period in the early 1990s when the singing world was fully dominated by Kumar Sanu and Udit Narayan.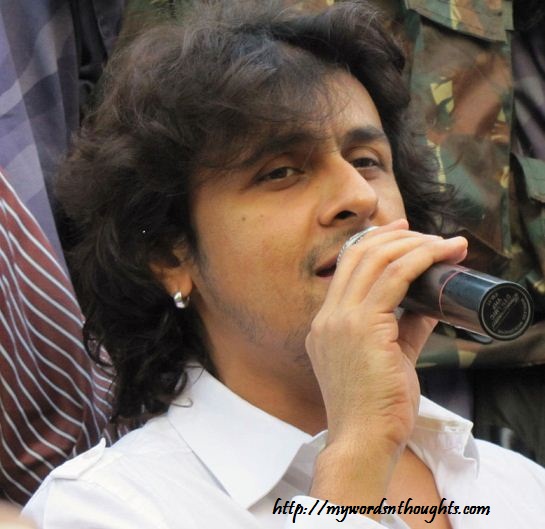 Sonu has been deeply inspired and influenced by the great voice – Mohd Rafi, and he has also done many cover versions of Rafi for which he was known during his early days. His singing style was also quite influenced by Rafi for which he was often criticized as Rafi's clone. But towards the end of 1990s he developed his own distinct singing style, and after Kumar Sanu era of 1990s, Sonu Nigam emerged as the most popular singer of Bollywood. Sonu owns several popular title tracks to his credit such as Saathiya, Kal Ho Na Ho, Mein Hoon Naa, Fiza etc.
His popular romantic albums – Deewana, Jaan and Yaad in the late 1990s and early 2000s played a significant role in establishing Sonu Nigam as a leading singer. There was no turning point after that. A winner of two National awards and several popular awards for best singer, it's not an easy task to pick 10 or 15 among his best songs. Yet I would like to pick a few among my popular songs. Quite co-incidence, many of the first 10 songs belongs to King Khan and A. R. Rahman also. Actually I started the list with top 10, but later expanded it to 20 to give full justice to the singer.
1. Kal Ho Na Ho (Kal Ho Na Ho) – This particular song won several awards in best music, best lyrics and best playback singer categories in National film awards and other popular awards. The movie is regarded as one among his career best, and Sonu Nigam & Shankar-Ehsaan-Loy won both National award and Filmfare award for this heart-touching melody. All of the three, including lyricist Javed Akhtar also bagged Filmfare awards.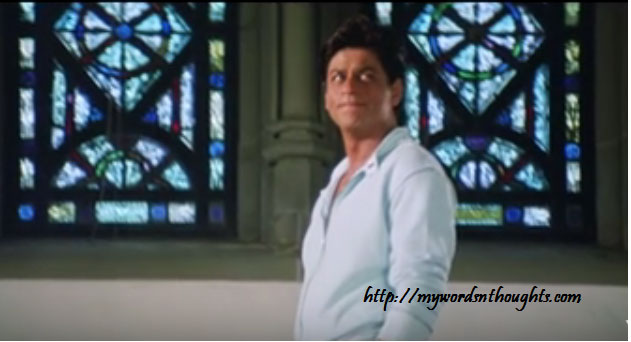 2. Saathiya (Saathiya)–
This chartbuster A. R. Rahman composition cemented Sonu Nigam's position as the no.1 singer of Bollywood, and won him almost all popular film awards for best singer category including his first Filmfare awards. This lovely pictured song on different colours of love featured Vivek Oberoi and Rani Mukherji. Those colourful lyrics were provided by Gulzar, though it couldn't excel Vairamuthu's original Tamil lyrics.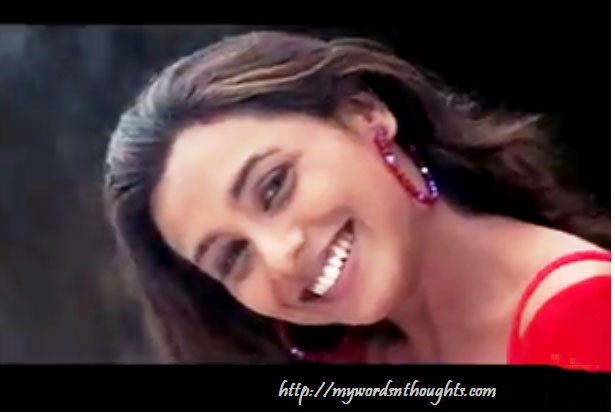 3. Sandese Aate Hai (Border) – One of the most popular and patriotic songs during the eve of India's 50th Independence day celebrations, it was in fact the first hit song of Sonu Nigam, and he sang this song aside Roop Kumar Rathod. Anu Malik composed the music album, which include one more popular track of Sonu Nigam – Hamein Tumse Mohabbat.
4. Yeh Dil Deewana (Pardes) – Sonu Nigam has told in several interviews, he took great effort to sing this song. Known for his low pitch voice, Sonu sang this sad song in high pitch voice. Though this song pictured on Shah Rukh Khan got noticed, Pardes is best known for Kumar Sanu's romantic songs. It was one of the last works of Nadeem-Shravan before Nadeem got accused in the murder case of Gulshan Kumar. Anand Bakshi penned all its songs.
5. Tu Hi Tu Satrangi Re (Dil Se) – It's a difficult song, and Sonu Nigam gave new life to the Satrangi song pictured on Shah Rukh Khan and Manisha Koirala. The song composed by Rahman and penned by Gulzar gave seven flavours and stages to the emotion of love, and Sonu sang in different pitches for this wonderful song of the movie. No doubt, it's among his career best songs, perhaps the most difficult song of his career too. Kavita Krishnamurty provided back vocals.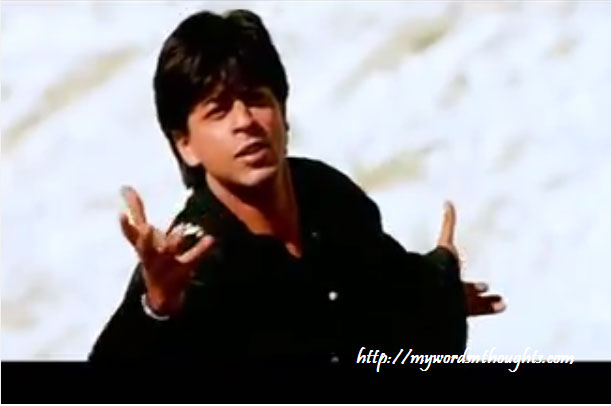 6. Rabba Mere Rabba (Mujhe Kuch Kehna Hai) – Pictured on Tushar Kapoor and Kareena Kapoor, Sonu Nigam is at his best for this particular song. He ghost sings for Tushar Kapoor, who couldn't get enough courage to express his love to Kareena, and I feel, no other singer can match those expressions except Sonu Nigam. Anu Malik and Sameer are the artists behind this melodious track.
7. Sooraj Hua Madham (Kabhi Khushi Kabhi Gham) – Since 'Yeh dil' song of Pardes, Sonu Nigam's voice has been repeatedly used for Shah Rukh Khan, and no doubt SRK looks young in the romantic songs sung by Sonu Nigam, and Sooraj Hua Madham is one such. The movie also marked the re-union of Shah Rukh and Kajol after her marriage, and still loved by their fans. Anil Pandey penned lyrics and Sandesh Shandilya tuned the song. Alka Yagnik is the female voice.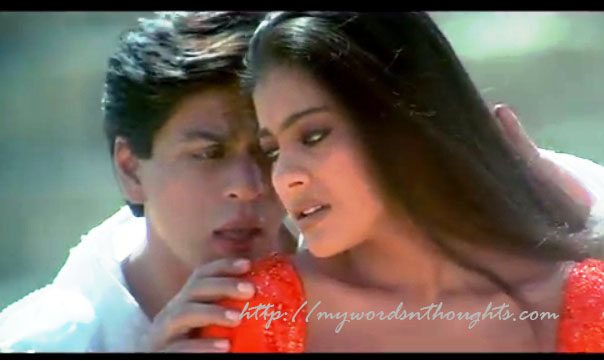 8. Tumse Milke Dil Ka (Mein Hoon Naa) – Though this song belongs to SRK, this particular song also featured Sushmita Sen, Amrita Rao and Zayed Khan, and one of the wonderful tracks of the movie. Its title track sung by Sonu too is extremely popular. The song also belongs to Anu Malik – Javed Akhtar team.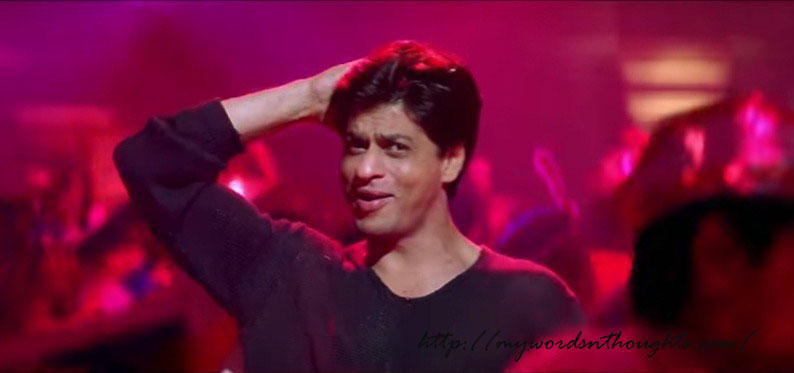 9. Mein Agar Kahoon (Om Shanti Om) – Another beautiful track featuring Shah Rukh Khan. Sonu Nigam sang this duet aside Shreya Ghoshal. Javed Akhtar penned the lyrics and Vishal Shekhar composed the song.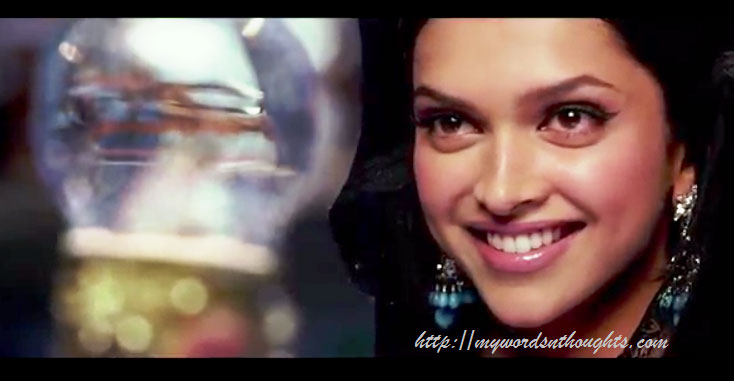 10. Kismat Se Tum (Pukar) – I would like to add this beautiful romantic song of year 2000 to this list. It's my personal favourite too.

Pictured on the lovely pair – Anil Kapoor and Madhuri Dixit, it's one among the best romantic songs sung by Sonu Nigam. He sang this duet aside Anuradha Paudwal, and the music was composed by A. R. Rahman. It was one of the last songs penned by legendary lyricist Majrooh Sultanpuri.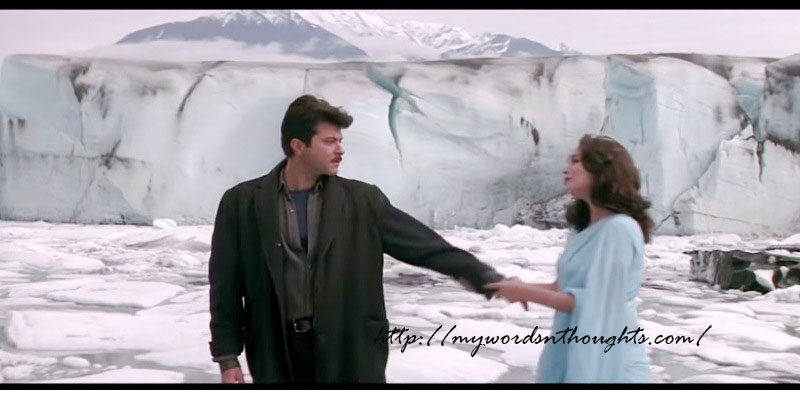 11. Title track of Tera Jaadu Chal Gaya
– What a lovely duet it is! One of the rare songs in Sonu Nigam-Chitra combination. The song played a major role in establishing Sonu Nigam as the 'King of Melody'. The song was pictured on Abhishek Bachchan and Keerthi Reddy, and composed by Ismail Darbar. Sameer penned the lyrics. The movie also included the popular romantic tracks sung by Sonu Nigam –
Qayamat Ho, Ee Chand Teri Chandini Ki Kasam and Mujhe Pyar Ho
. In fact all the songs were extremely melodious and romantic.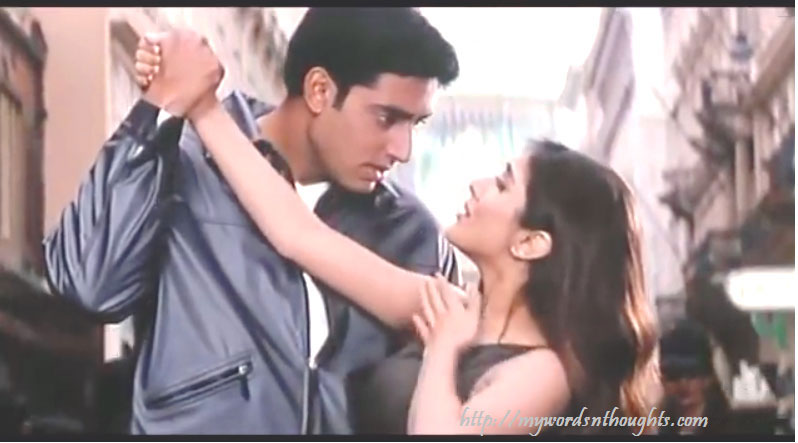 12. Tu Fiza Hai of Fiza – Year 2000 established Sonu Nigam as the most sought after male voice of Bollywood. The title track of Fiza proved himself to be the new emperor of soft and melody songs of Bollywood. His songs for the movies – Tera Jaadu Chal Gaya, Refugee, Chal Mere Bhai, Dulhan Hum Le Jaayenge, Jungle etc were very popular. His second album, Jaan was also released the same year, followed by Yaad in 2001. Alka Yagnik is the female voice for the song composed by Anu Malik. Gulzar authored the lyrics.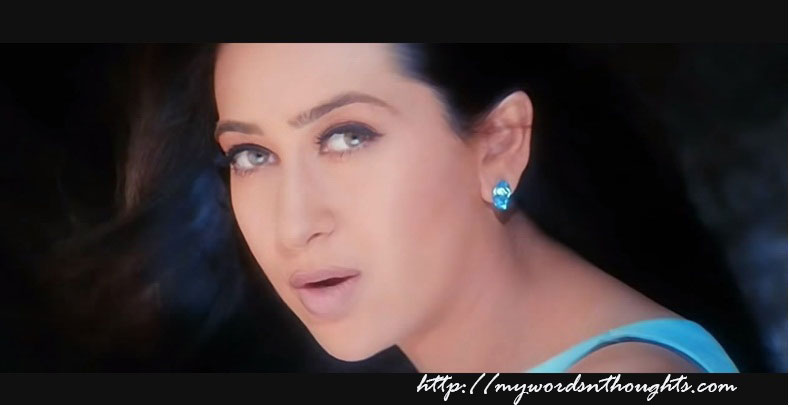 13. Meri Neend Jaane Lagi Hai of Chal Mere Bhai – This lovely dream song pictured Sanjay Dutt and Karishma Kapoor. Released in the year 2000, though the movie was a flop, songs composed by Anand-Milind got appreciated. The movie also marked screen sharing of Sanjay Dutt and Salman Khan after a long time since blockbuster Saajan was released. Sameer, the most sought lyricist of 1990s and early 2000s authored lyrics.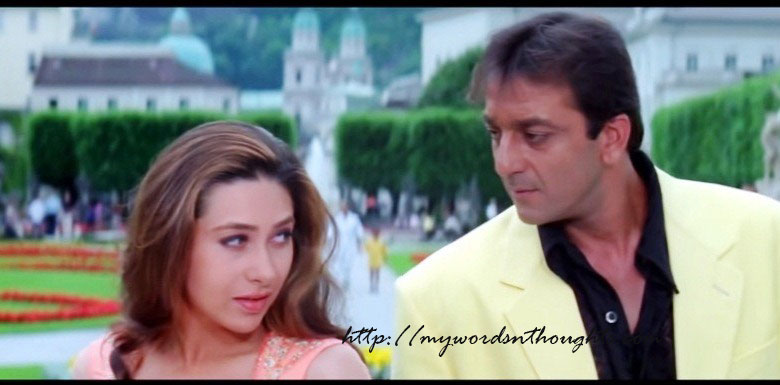 14. Ee Chand Teri Chandini Ki Kasam of Tera Jaadu Chal Gaya – All the songs of Tera Jaadu Chal Gaya were extremely melodious, and Sonu gave extra life to all its romantic songs. This song filmed on Abhishek Bachchan and Keerthi Reddy is extra ordinary. Tere Jaadu Chal Gaya is one among the underrated works of Ismail Darbar, though music reviews were good. Sameer penned its unique lyrics.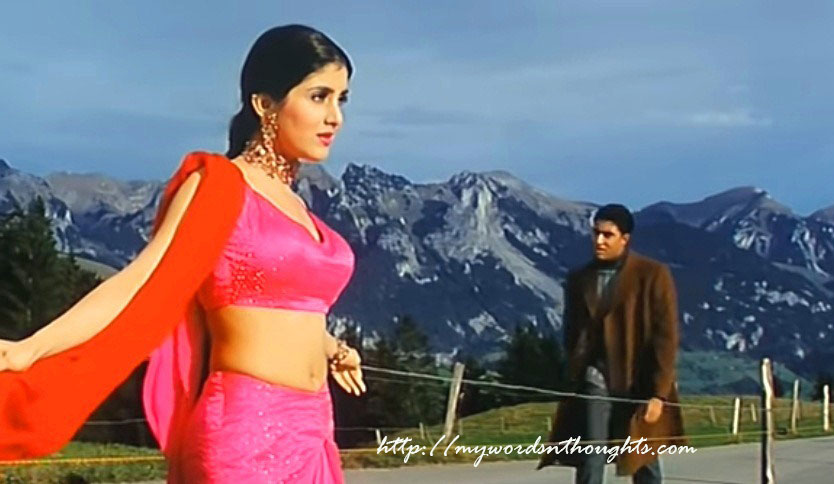 15. Khamoshiyaan Gungunane of 1 2 ka 4 – This lovely duet featured Shah Rukh Khan and Juhi Chawla, and one of the rarest duets sung by Sonu Nigam and melody queen Lata Mangeshkar. Though the movie was a huge flop, songs composed by A. R. Rahman were on top charts. Khamoshiyaan is the only song penned by Mehboob for the album, best known for his association with Rahman films. The rest songs were penned by Majrooh Sultanpuri, who passed away before the movie released.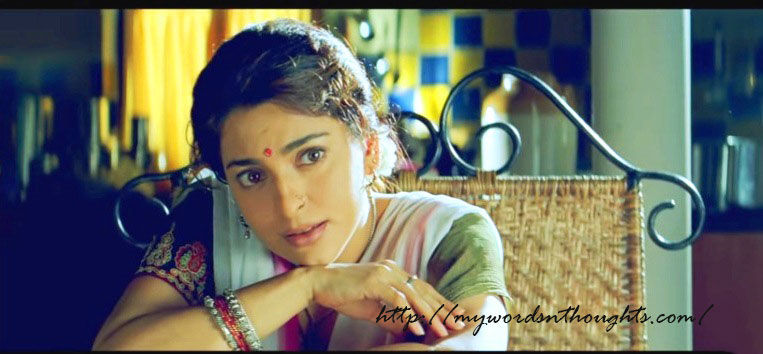 16. Mujhe Raat Din of Sangursh – One of the early songs of Sonu Nigam which established him as 'Prince of Melody'. But Sonu himself admitted that he sang this song in Rafi style. Quite surprising, for me, its tune looks similar to the popular romantic track sung by Mohd. Rafi for Ek Musafir Ek Haseena – Mujhe Dekhkar Aapka tuned by O. P. Nayyar. The tune has been credited to Jatin-Lalit, and Sameer penned the romantic words.

17. Aisa Lagta hai of Refugee – The movie marked the screen debut of Kareena Kapoor and Abhishek Bachchan. Though the movie was not a huge hit, songs composed by Anu Malik were extremely popular and won National awards too. The movie included top romantic song of the year – Mere Humsafar sung by the same duo, Sonu Nigam and Alka Yagnik. But as it is generally considered as Alka's song, I am excluding my favourite song from Top 20. For an intro tune, Anu Malik used the tune of title track of his work, Ishq (Na Mein Jaanu – line soon after first Mukda) with traditional musical instruments. Javed Akhtar wrote its lyrics. The movie also included popular duets of Alka and Sonu – Taal Pe Jab and Panchi Nadiya Pawan.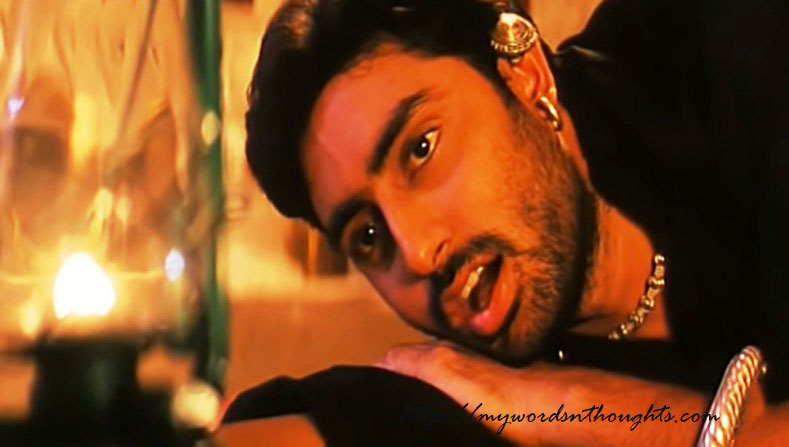 18. Mannat of Dawat-E-Ishq – It's after a long time music lovers got opportunity to hear an extremely melodious song belonging to this duo. The song featured Aditya Roy Kapoor and Parineeti Chopra. Shreya Ghoshal is the female voice. Kausar Munir penned the lyrics and Sajid-Wajid composed the tune.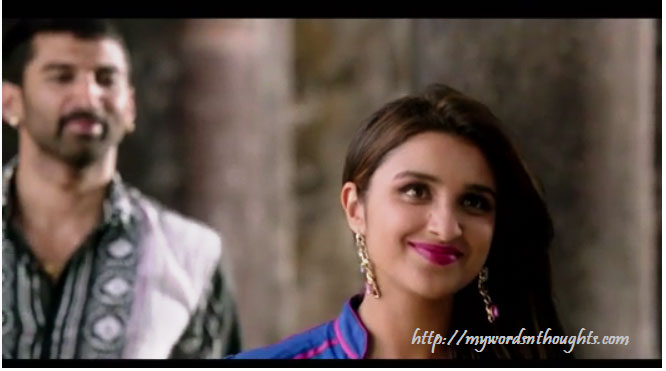 19. Sau Dard of Jaan-E-Mann – This melodious sad song was pictured on Salman Khan and sung in Sonu Nigam's voice. Though the movie was a flop its songs were noticed. Sau Dard was the highlight of the film. Anu Malik is the composer and Gulzar is the lyricist.
20. Soniyo of Raaz: The Mystery Continues – What a romantic and sizzling song it is! Definitely it's one of the best romantic songs sung by Sonu Nigam. The song featured Kangana Ranaut and Adhyayan Suman, who were in a relationship then. Sonu sung this melodious track with melody queen Shreya Ghoshal. Kumaar penned the lyrics while Raju Singh composed the single after a hiatus.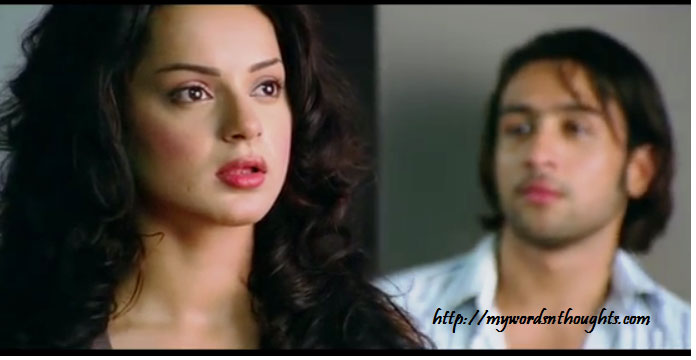 The list is not ending here. Definitely his silky voice is really mesmerizing and can be heard any number of times. A few more memorable songs of Sonu Nigam which I missed in the above list, when I tried to reduce the list to best 20.
Shukra Allah of Kurbaan

Do Pal of Veer Zaara

Abhi Mujh Mein Kahin of Agneepath

Tanhayee of Dil Chahta Hai

Zoobi Zoobi of 3 Idiots

Chup Chupke of Bunti Aur Babli

Mere Humsafar and Panchi Nadiya of Refugee

Mujhko Khuda Ne of Pyar Tune Kya Kiya

Ishq Bina of Taal

Pyar Se Pyare of Deewange

Piya Bole of Parineeta

Do Pyar Karne Wale of Jungle

Ishq Hua of Aaja Nachle

Hum Se Rahoge of Aur Pyar Ho Gaya

Aasman Kehta Hai Rab Se & Ruki Ruki from Mast

Mere Haat Mein & Yeh Barish from Fanaah

Tanhai from Dil Chahta Hai
Tu Meri Aduri Pyaas from Ghajini (humming only)
But definitely they are worth to be included in top 10 or top 20 – His career best. I may prefer to prepare a list of 50 of his best songs in future. Let me try
End Note: Nowadays Sonu Nigam melodies have almost disappeared from music scene. Now it's the time of Arjit Singh, Rahet Fateh Ali Khan and many new singers. Yet as a huge fan of Sonu Nigam, I definitely want to hear more Sonu soft melodies than foot tapping numbers. I wish to see Sonu Nigam return in a bang.
Sonu Nigam remains the most romantic male voice since early 2000s. Click on the gallery images to read a few articles on this versatile singer. Here is the page link.