Narendra Modi – Dynamic leader and Prime Minister of India since 2014
Narendra Modi is a prominent politician and leader, who is serving as the 14th Prime minister of India since 2014. It's his second consecutive term as the chief of world's largest democratic nation. He formerly served as the chief minister of Gujarat for long 14 years since 2001. Modi is one of the prominent and influential leaders after 1947, and the leader of Bharatiya Janata Party. He led BJP from front in the 2014 and 2018 general elections, and gave a massive win to his party. He is only the first Prime Minister of India, other than any leader from Congress to form government at centre consecutively for two terms. He is also a Hindu Nationalist and a member of the Rashtriya Swayamsevak Sangh.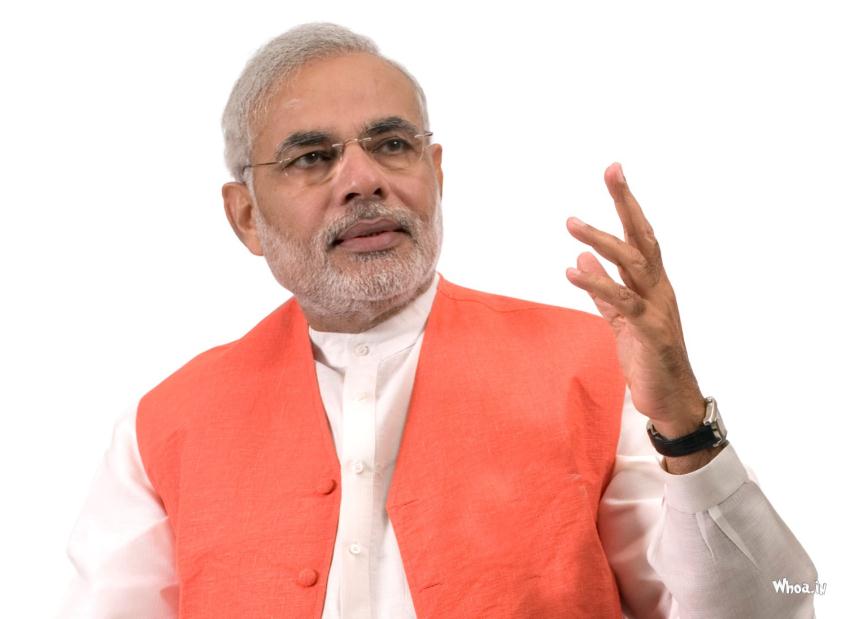 The dynamic Indian leader, Narendra Modi was born in Vadnagar in Mehsana district of Gujarat in 1950. He belonged to a middle class family, and was the third child to his parents. He has 5 siblings. He had a child marriage with Jashodaben which was never consummated, and Modi left home at the age of 17. He travelled across India, spent much time in ashrams and got fully involved in RSS activities. Once he returned he briefly worked in a tea stall and once again got actively involved in politics. Modi was appointed general secretary of the "Gujarat Lok Sangharsh Samiti" during Emergency period.
He became General Secretary of the party in the mid-1980s, and his active political journey began after that. He joined BJP in 1985. He became a member of the BJP's National Election Committee in 1990, and rose to prominence after that. He became Chief Minister of Gujarat in 2001 and served this position till 2014. In 2014 he got elected as Prime Minister of India, and in 2019 he came into power once again. He is known for maintaining good relationship with leaders of other nations.
Narendra Modi – 25+ interesting and less-known facts
1. He was born into a middle class OBC family without any political background. Thus he is one of the most successful self-made leaders in world politics.
2. His early dream was to join Indian army. After he became a wanderer in the teens, he turned a spiritual person and also thought to settle as a monk. But destiny was something else.
3. He started attending of training sections of RSS at the age of 8.
4. He was largely influenced by the life of Swami Vivekananda since young.
5. He is the only Indian Prime Minister to born in free India, post 1947.
6. Narendra Modi is quite known for his leadership skills and his strategies far away from corruption.
7. He had a child marriage with Jashodaben at the age of 13, and never led a family life. Their marriage was kept under wraps, and Modi declared himself to be a married man only during the filing of nomination for the 2014 general elections, to the shock of many. Till then he was known to be single.
8. His public and political life caused hindrance to his family life. Both Modi and Jashodaben, who got estranged in late teens never re-married or acknowledged publically about their married life till 2014. It was Modi who first declared that he is a wedded man.
9. His father owned a tea-stall at the Vadnagar Railway Station in Gujarat, and young Modi used to help him occasionally.
10. When he joined RSS, the first job assigned to him was to mop the floor at the RSS Headquarters in Ahmedabad.
11. Following the infamous religious riots in 2002, Modi got into several controversies. Later he created a good image as CM, through the development processes he carried out in the state. He also gained attention and praises nationwide through his successful strategies.
12. His role in the re-construction of Gujarat following Earthquake in 2001 made him a popular leader.
13. Modi was accused of anti-Muslim conspiracy and that he played an important role in 2002 Gujarat riots. More than 1000 people lost their lives in the riots, and the majority were Muslims.
14. In 2005 when he visited US, he was denied Visa citing his failure to curb 2002 Gujarat riots. He was granted a US visa only after he was sworn in as PM.
15. He did three-month course on public relations and image management in the US, which improved his skills as an orator in English.
16. After 1984 Lok sabha elections, as a leader Modi succeeded twice in leading his party to historic wins at Lok Sabha elections, which almost ruined Congress dynasty.
17. He currently holds the record of the longest serving Chief Minister of Gujarat. Known to a workaholic, he never took a single leave in his tenure of more than 13 years.
18. His name was declared as Prime Minister candidate of BJP for the first time in 2013, and soon after he came into power with a stunning majority, he declared that he is here to stay for next 10 years. It proved true too.
19. He launched a mission– "Swacch Bharat Mission" soon after he came into power in 2014, which was widely publicized.
20. He has authored a few books. He is fond of poetry and photography.
21. He shares a good relationship with his mother. When he became CM of Gujarat for the first time, the advice given by his mother was never to take bribe.
22. He belonged to a poor family. His mother used to work as a maid and wash utensils at houses for extra money. The family could not afford a photographer for family functions such as wedding ceremonies, in those days.
23. He puts his signature in Hindi.
24. He is also known to be fashion icon in modern Indian politics. 'Jade Blue' is his favourite textile brand.
25. He sleeps for just 5 hours a day, and every day wakes up at 5.30 am.