Natural remedies for a few common ailments
There was a time when remedies for common ailments were available from kitchen or courtyard. There are natural with fewer side effects, and old people always use such remedies. They were effective as well. But as time passed, hospitals and medicines gained popularity. They give instant relief, but cost your time and money. Many ingredients of our kitchen have medicinal effects also. Here are a few natural remedies you can easily use.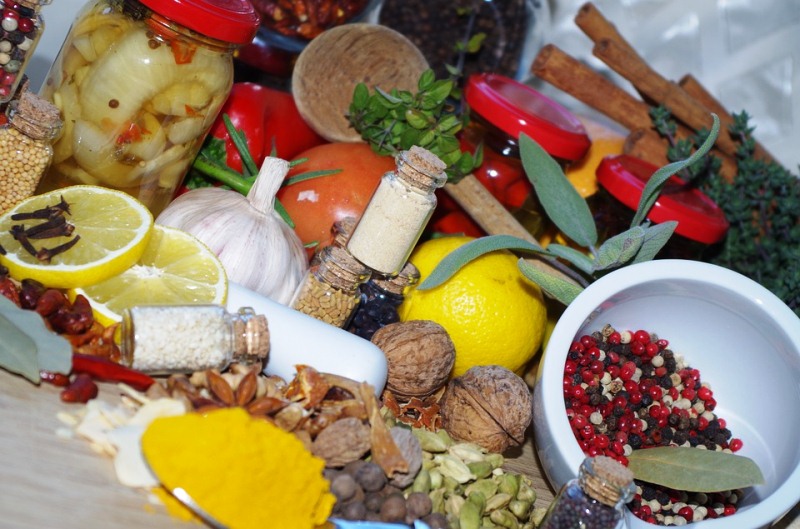 Turmeric power for cold – Add ½ tsp turmeric powder to one glass warm milk and serve hot.
Cabbage as steamer – Chop a handful of cabbage and put in boiling water. Use this water as a steamer for heavy cold. You will get relief from cold.
Fenugreek seeds for stomach upset – For gas troubles and similar stomach ailments, fenugreek seeds provide a natural remedy. Take a handful of raw fenugreek seeds and swallow taking a glass of water. Never chew the seeds.
Turmeric powder for hiccup – Put a pinch of turmeric powder in a glass of water and drink. It gives quick relief from hiccup.
Banana for acidity – Big sized banana also called Kerala banana is a quick remedy for acidity. It's called Ethapazham and Nendrapazham in Malayalam language. Blend one banana in a glass of milk and drink as a quick remedy for acidity.
Lemon skin for beautiful teeth – Dry lemon skin and powder it. Store it in an air-tight container. If you brush your teeth with this powder, it gives good colour and shine to teeth.
Fenugreek seeds for bad breathe – Dry fry a few fenugreek seeds and chew them to get rid of bad breath.
Shallots for high blood pressure – Take shallot's juice and honey in equal quantities and serve a spoon of this juice regularly in the mornings. Shallots have the potential to control blood pressure.
Basil leaves for mouth sores – Chew a few basil leaves. It's a quick remedy for mouth sores.
Mustard oil for strengthening teeth – Mix a little salt with mustard oil and brush your teeth regularly with this paste. It strengthens your teeth.
Pomegranate skin for worm trouble – Dry the skin of pomegranate and make a fine powder. Mix on small spoon of this powder in water and drink to get rid of worm troubles.
Cloves for removing black scars and spots – Mix together 2 cloves powdered, one gram salt and a small spoon oats. Massage your face gently with this mixture to get rid of black spots.
Salt solution for edema – Mix a little salt with warm water and use for bath. You can also place a cotton dipped in salt water in the affected areas to get relief.
Asafoetida for kid's stomach pain – Mix a little asafoetida or asafoetida powder in a little warm water and apply around your child's navel. It gives him relief.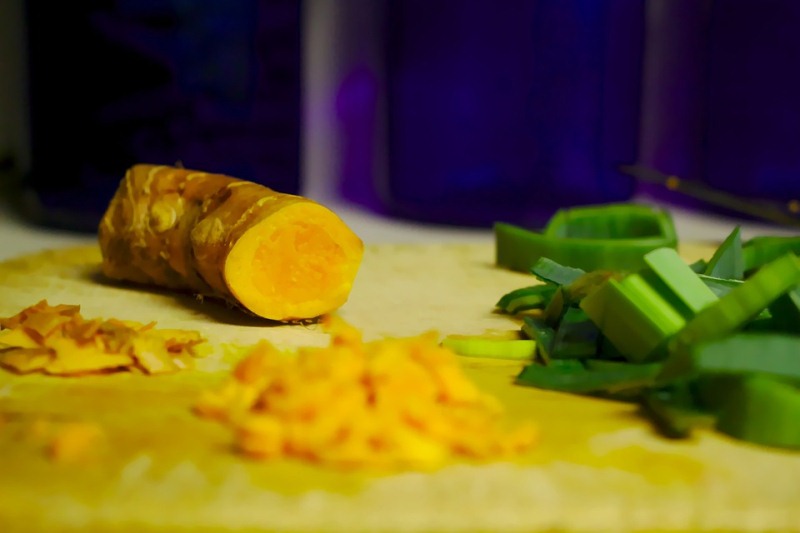 Cloves for clearing throat (Kanda Suddhi) – Crush 3-4 cloves. In half cup water, add these cloves, 5 drops of ghee and 2 spoons of sugar. Bring this mixture to boil and drink. It can also reduce discomforts of throat. Singers can make use of this technique.
Curd for reducing stomach upsets after taking antibiotics – Stomach upsets are quite common after taking antibiotics. Have a cup of curd to get rid of this.
Vinegar for gum problems – For gum bleeding and wounds, mix 6 drops of vinegar in 1 glass of water and use as mouth wash.
Jaggery for acidity – Dissolve a small piece of jaggery in one glass of water and drink it after food, to get rid of acidity problems.
Warm water for purifying intestine – Every day drink 2-3 glasses of warm water regularly. It cleans your intestine, and gives a good remedy for bad breath too.
Salt for hot water bags – Put a pinch of salt in the water used for hot bags. Heat will be retained for a little more time.
Potato juice for skin – Fade colour of face can be removed by applying juice from fresh potatoes.
Garlic for warts – Take one garlic clove and burn it in fire. Then place it on the affected parts, and tie it with cloth or cotton. Wart will be destroyed completely.
Neem leaves for tooth pain – Take a handful of neem leaves and boil it in two glasses of water. Use as mouth wash in luke warm, to get relief from tooth ache.
Honey for relief from tiredness – Honey is a quick energy giver. Mix a small spoon of honey in half glass warm water and drink to get rid of tiredness.
Garlic for gas trouble – Chew well and eat a clove of garlic to get rid of gas trouble problems.
Ginger for digestion problems – Chop 2 or 3 tea spoons of ginger and boil it well adding 1 cup water. Allow it to cool, and after 15 minutes, strain it and drink the juice.
Cinnamon for diarrhea – Powder 1 tablespoon cinnamon and boil it in 1 cup of water. You can drink this water after 15 minutes. Whenever you feel dehydration of body, repeat the process.
Cinnamon for dizziness and vomiting – Add 1 tsp cinnamon powder and 1/2 tsp chopped ginger to 1 cup water and boil it well. Drink it after 15 minutes.
Rosemary for headache – Add 1 tsp rosemary to 1 cup water and drink it after boiling.
Image source: Pixabay
Also read a few more topics on ailments & remedies associated with today's life style and many more. Click on the images in the gallery to read