Teach your kids these good habits
"Smart boy", when someone appreciates your kid with encouraging words, you feel like heaven. To bring up kids with good characters and personality, parents play a very important role in their lives. After all it's their duty to society too to bring up kids with good responsibility. For that kids should be taught good values & lessons and good habits too, right from early childhood. Here I suggest some such good lessons for kids. If you can interested to read, read my previous post also.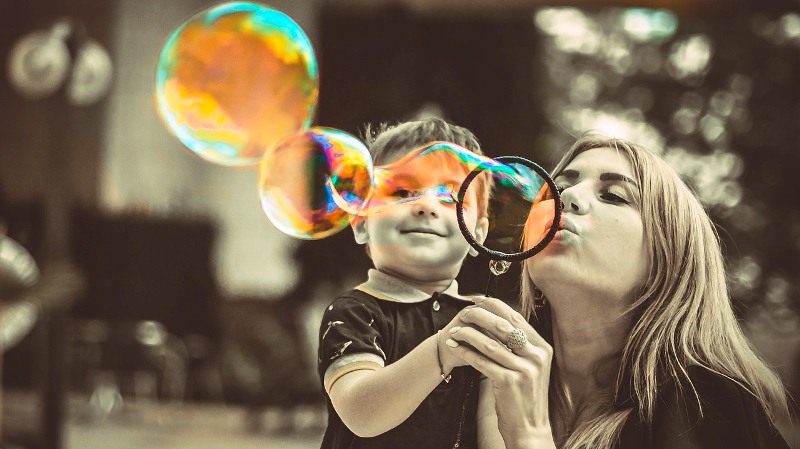 A healthy food habit is most essential
If your kid hesitates to eat normal food, parents may give then junk food as alternative. Leafy vegetables, normal vegetables, fruits, nuts, brown cereals etc should be included in the diet of kids. If possible cultivate vegetables in your kitchen garden without using fertilizers. You can prepare salads and experiment new dishes too, if you grow healthy vegetables in your courtyard.
Junk food and processed food are not good for health at any means. You can prepare sweets and snacks at home itself, by using less amount of sugar, salt and oil, and without preservatives and flavouring elements too. Since early childhood, make them aware of the bad effects of junk food, and make healthy homemade food a habit. You can prepare healthy fried rice or pulao at home adding plenty of vegetables occasionally or once in a week, to get rid of the daily routine of boiled rice or rotis.
Play and grow – The health mantra of kids
New generation kids are not aware of outdoor games played by their parents or grandparents a few years back. With less playing space at homes and less number of kids, most of them are interested in indoor games. In most cases, to trick kids to stay obedient, they grant kids permission to watch cartoon shows and play computer games. It's not a healthy habit.
To keep kids quite temporarily for a while, parents give them mobile phones, and allow them to watch television for hours. It adversely affects kid's health and mental development too. It also results in health issues like obesity, sleeplessness, behavioral issues etc. If a kid watches television for more than 2 hours a day, it affects his studies and concentration too.
Take kids to park once a week, or to some eye-pleasant spots like sea shore during sunset. If kids get engaged in outdoor games, they turn energetic and smart. Help kids to choose interesting games which well suit their age. If he doesn't have any sibling or friends, parents can turn their best friends. Cricket, football, cycling, badminton etc can improve the physique of kids and improves health.
Hygiene and daily activities
Teach kids the basic lessons of personal hygiene. Ask him to clean hands before and after having meals. Also teach them proper table manners. Ask them never to make noise while chewing food or to talk while chewing. Make a habit to brush his teeth twice a day, and also teach him to keep his body clean. Energy loss during day time is retained during the long hours of rest while sleeping at night, and sleep plays a very important role in brain development of kids. So ask him to go early to bed. When he starts going to school, he has to wake early and go bed early too. So start this habit much earlier before he starts schooling.
Kids should know their responsibilities
During early days, mothers seek the help of daughters only to assist them in household activities. But now things have changed a lot. Now ladies go out and work for the welfare of family. So, male members can help female members at home. A mother can teach their sons small house chore activities since young, so that it can prove handy when he grows up.
Also ask him to properly keep his toys and books. You can start these habits in kids at a very young age, giving him small responsibilities. Allow kids to clean study table, arrange books in school bag etc, so that he can turn responsible at younger age. As he grows up, you can add more responsibilities. Ask him to wash his dishes, to make bed, clean his room etc. Irrespective of gender, teach kids to do these simple tasks.
Kids should know the value of money and the significance of saving money. Parents should be able to teach them those 'money matters'. Gift him a small coin box at young age, and ask him to deposit a small amount of pocket money in this coin box so that he can save it for future. Use this money to fulfill some of his small needs. It encourages kids to develop a saving habit since young.
Good values of society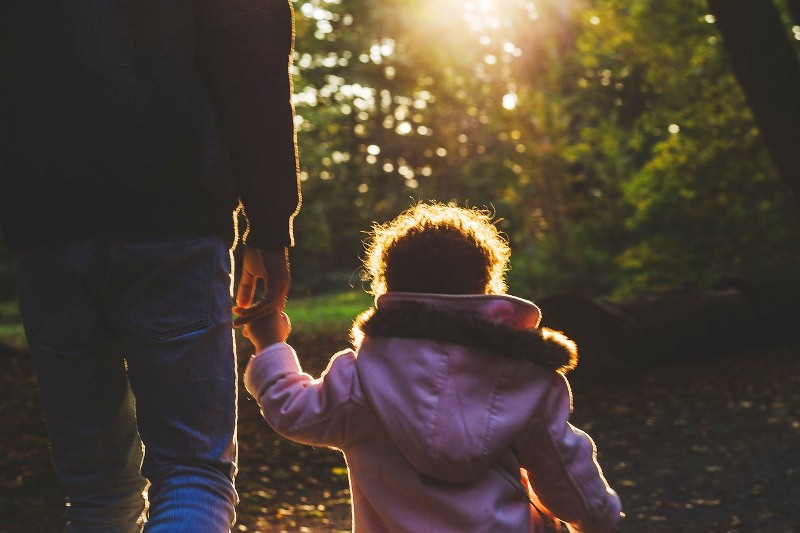 1. Kids should learn the value of sharing and the happiness it gives. Teach him how to express love, caring and friendship through sharing. Teach him the basic principles of caring others, and how share his problems with dear ones.
2. At least once a day, all family members should gather together for meals. You can serve food for small kids earlier. Yet you can give him some snacks or fruits in a bowl and keep with you for such 'family get-togethers'.
3. Friendship plays an important role in everyone's life which includes mental development, and many more facts. Teach him lovely lessons of friendship, and basic principle of give and take. Help your kids to choose good friends.
4. Cultivate reading habit in kids since young. It improves language, art of communication and vocabulary, and also improves his creativity and knowledge. Read stories for small kids.
5. Teach kids to take things positively. Always talk to kids positively and in peace. Then only he learns the positive effects of positive thinking. Never add extra burdens on their souls through anxiety or your intensified or coloured dreams. Never give him false promises. When you give him some promise, it should be realistic and practical.
6. Teach him how to behave obedient and neat to elders. You should teach him that both his younger ones and people of same age deserve respect. Teach him how to behave calm to others, and ask him not to ridicule or criticize others on the basis of physical appearance, skin colour or disease conditions. If he behaves kind and polite to others, others will also treat him the same – teach him this simple mantra of social life. Ask him to say thank you if someone helps him, and also help him in some way in return.
7. Honesty plays an important factor in everyone's life. Ask him never to lie at any stage or circumstance. Even if he commits some mistake, ask him to openly admit his mistakes without any fail. Teach him that others believe his words only if he keep the same principles in life, and it's not easy to gain the goodwill of others. He should gain it through his hard efforts. Kids learn such basic lessons from parents, and they should be role models to kids in all these matters. Never lie in front of your kid. Also teach your kid never to take any possession of another person without his knowledge, and that it's pure stealing.
8. Patience is a good habit to cultivate. He can overcome any hard situation of life, and teach its basic principles since young. If parents are impatient, their kids also behave the same way. So they should practise such lessons in life and then become role models to their kids.
9. Life offers both gains and losses. Teach kids to accept failures also. Teach him that failures can only help him to improve further, if he is willing to work hard. Also never blame him for his failures, and encourage him to have a second try.
End note: A kid learns the basic lessons of life their parents and the people he closely observe every day. So, if you want your kids to grow as good citizens, you should also adopt the same.
Image source: Pixabay
Also read a few more articles on parenting. Click on the images in the gallery to read
(Visited 142 times, 1 visits today)