Welcome to Shendurney Wildlife Sanctuary, Kollam – The deep forests where Karinkurinji blossoms
Shendurney – the only wildlife sanctuary of Kollam district of Kerala. If you want to feel the wild mystery of life, you can have a short visit to Shendurney – a semi-tropical evergreen forest known for its biodiversity and protection of hundreds of rare species of animals and plants. It covers around area of 100 square kilometers. Decades have passed since the wild beauty Shendurney fascinates the tourists, and it's one of the hot tourist destinations of Kollam district, exclusively for those who want to remain close to Mother Earth and greenery. Now Forest department of Kerala arranges eco-tourism for families, with promises to reach forest either through land ways or water transport, giving a unique tour experience. Shendurney Wildlife Sanctuary is credited to the first eco-tourism project in India, and it also includes an artificial lake covering more than 18 square kms.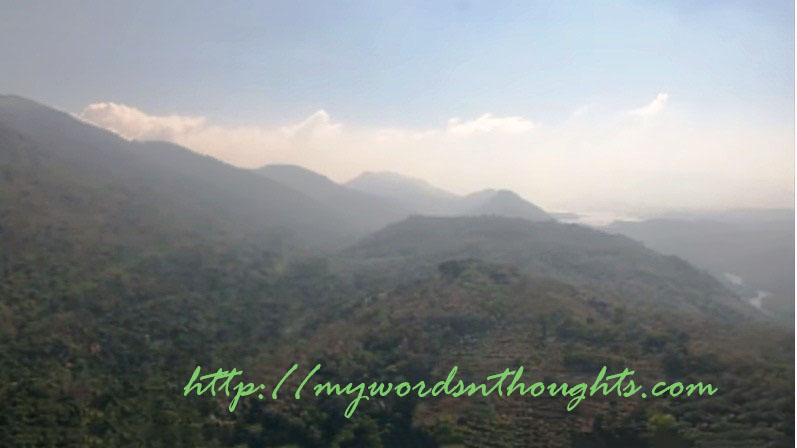 Shendurney looks like a rare name. Actually this name is derived from a local plant, Karinkurinji found in Kollam and Thiruvananthapuram districts of Kerala, whose scientific name is Shendurney. This tree is believed to have the miraculous power to control human emotions. Read to know more about such interesting facts surrounding Shendurney forests and its mysterious beauty.
Trekking starts off from Thenmala
The journey to deep forests starts off from Thenmala, and it has 4 destinations namely Kattilapara, Idimuzhangaampara, Rockwood and Pallivasal. Camp sheds have been arranged by forest department in interior forests to promote eco-tourism. These camps are protected from wild animals by deep pits made around such camps, and tourists can stay here at nights. Forest department assures full security and protection to tourists, and safety sends them to Thenmala. For families, it gives a wonderful experience.
Kattilapara forest holds some distinct elements of tradition, history and spirituality. It can be assumed to be a small junction within the forest, where a few tribal people reside. An office of forest department of Kerala is also seen here. The place gained this name for the presence of a gigantic rock here. Three big door frames (Kattila) are sculptured on this rock, and hence the name. These door frames represent ancient Stone Age, as per beliefs; and may be the unfinished work of some temple or house, discarded for some reasons.
Presence of god and divine power
Why was the work disrupted in the middle, soon after door frames were made on rock? It's believed to be the interference of god for some reason. The place with divinity turned to a worshipping place very soon. There is no special deity of Kattilapara, instead all gods and goddesses exist together here, and in front of these three door frames, worships are carried out by Hindus, Muslims and Christians. Also, believers who reach the place also see their own gods and spiritual presence, and nothing else. Many experienced people believe that god protects all, irrespective of their religious beliefs and place of dwelling – either residential towns or deep forests.
As per historians, these cave structures curved on stones are much older than Indus valley civilization. Ancient writing found inside the structures is oldest of all human scripts found till now, and has not been decoded successfully. Before you start off the journey through the deep forests, if you are a believer of god, you can spare two minutes to pray before god to keep you safe in the journey throughout; forest gods will protect you.
Shendurney – A tree that's believed to control human emotions
When you travel forward, deep forest calls you with its attractive beauty and Rockwood is the next destination. Our ancestors believed that there exists a tree which can control human emotions. In the deep forests near to Western Ghats, there is a rare tree known by the name, Shendurney. This plant is only found in the deep forests of Thiruvananthapuram and Kollam districts. Known in local language, Malayalam as Cheru Kurinji or Chenthuruni, its scientific name is Gluta travancorica and is currently found in the forest regions of Aryankavu, Thenmala, Kulathupuzha, Madathara and Arippa. In normal conditions, this tree never grows in any other part of the world.
To protect and conserve this rare species of plant, government of Kerala declared this wild area as a wild life sanctuary and named it as Shendurney Wildlife Sanctuary, similar to Neelakurinji blossoms of Nilgiri hills and Munnar. Read more about Neelakurinji which blossoms once in a Jupiter year. Similar to red sandalwood tree, Shendurney tree's wood too is red in colour, and has been used to construct palaces of Kollam district. It's one of the most commonly used trees for the construction of palaces and heritage buildings then, knowing the magical power of its wood. As the presence of natural oil is high in this wood, more than teak and high expensive woods, it resists pest attack and damage.
The firm belief that the tree has the magical power to control emotions resulted in the destruction of the tree to great extent. Its wood has been widely used for construction purpose with this belief, since ancient days. Now it's an endangered tree species on the verge of extinction. During British rule in India, the tree species that was transported most from Travancore regions was none other than Shendurney. British were well aware of its significance, and they called it 'romantic tree'. They believed that using bed or chairs made of shendurney wood improves sexual desire and passion. Now only trees below 5000 are left in the forests, which are now protected. There is a century-old belief that if you sleep on a bed made using Shendurney wood, it provides deep sleep and positive energy and also calms your mind and soul. During old days, only Shendurney wood was used to make beds for royal couples.
Forest homes in Rockwood estate
Forest department has constructed a few eco-friendly homes for tourists in Rockwood. It's a place enclosed in Shendurney trees. You need to travel through Rockwood estate to reach deep forests. There is a door which leads towards the forest, and there is a person named Perumal who safe guards the gate for the last 70 years or so, and he leads a lonely life.
This forest estate was once owned by the British man Lesley, and covers more than 1000 acres. He was a guest from England, who occasionally visited this estate when he comes to India. For a short period, he lived in this estate along with his family. After Lesley left India, his daughter Violet stayed here for a long time. She lived a lonely life here, and earned companionship from women who worked in tea plantations here. Her last years were spent in loneliness, deep distress and age related ailments, and outer world is unaware of what happened to her during her last phase of life. Perumal, who spent more than 70 years old in this estate has witnessed the destruction of tea plantations here, and knows a lot of stories of those days in the first half of 20th century and later.
A church was built in the hills of this lonely estate later, and in its graveyard the British woman Violet rests. No one really knows how she died, either murdered or died due to ailments. Only the grave of Violet is present in church graveyard. After you pass this church on hills, you need to climb to reach the heights of deep forests.
Spine chilling cold even at mid-day at mountain peaks! The tree is filled with Shendurney trees. The forest also owns some rare species of fruits and mushrooms. Moottilpazham is a type of local fruit which grows in abundance in Shendurney hills, and trees bear fruits close to ground, and hence the local name. A beautiful waterfall is just nearby and it is chill cold like snowflakes.
Camp shed is situated inside a big pit, specially built for safety measures. The whole place and pith together are enclosed using an iron fence equipped with electricity, provided by batteries. Lights are lighted using batteries. Mobile phones won't work here. Forest department uses a wireless set to send and receive messages. Tourists get vegetarian food in the camps. If you want non-vegetarian food, you can carry it along with you. Special arrangement for camp fire at night is also done.
Light from campfire and lights can attract wild animals from distance. Elephants and bear may reach there to 'enquire' the whereabouts. But they can't cross the fence or pits. They stay there for a while and return back. Roaring of elephants are just common outside the camps, and hence it gives an illusion of staying inside forest. For honeymoon couple, forest department has made special arrangements known as Kurunthoti huts.
Tea plants which grew to huge trees
You can see huge trees inside the Rockwood estate. Surprisingly they are old tea plantations, which were left in neglectance and now turned huge trees. In true sense, we are only aware of tea plants which grow as scrubs with less height, and it's interesting to know that they can indeed grow and become huge trees. Orange trees are also seen in this estate.
At deep hours of night, everything is just silent in the mystic darkness, except the roaring of elephants and stridulating (chirping) of crickets. A few stars open their eyes in the dark skies, and it is beautiful to see moonlight which peeps through the branches of trees. In some rare occasions, in the dark nights, some trees illuminate like stars and visible to human eyes kilometers away. It resembles a temple courtyard during festival season filled with caparisoned elephants. It's nothing else, but glow worms which gather together on tree branches at night. Such 'electric luminance' normally happens towards the end of summer seasons, and it may last for just 1 or 2 nights.
Idimuzhangampaara is the next destination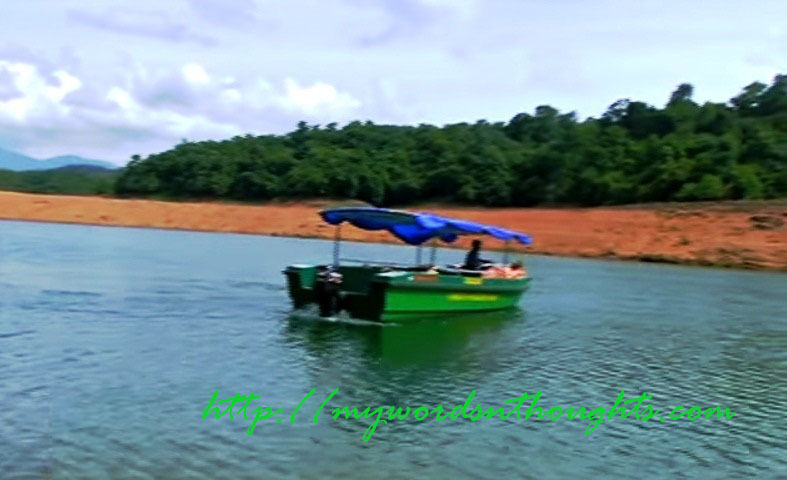 If you want, you can spend two nights at camps of Rockwood. But a day journey through Idimuzhangampaara gives you a delightful experience, because you need to travel through water to reach forests. You can't travel at night through the waters of Idimuzhangampaara at night. It owns a dam and reservoir which is 25 kms away from Thenmala, and its reservoir is spread till Umayar river. If you travel 10 km through reservoir, you can reach a route which diverts to Idimuzhangampaara. But from camp sheds arranged by forest department, it's just 1 km away. During rainy season, boat service is available just near to camp sheds. During other seasons, you need to walk almost 1 km through the forests. If you are a nature lover who loves trekking, this journey through mountain ranges gives you a wonderful experience. Guides from tourist department accompany the tourists, carrying guns.
Shendurney forest is located 1200 km above the sea level
The forest located at 1200 km above the sea level is special for so many reasons. It's not just about those 'peace loving' Shendurney trees. Apart from several rare tree species of this wild life sanctuary, there are a few British constructions and bird species available here. There is one world famous tree depot here. The chillness of Shendurney also fascinates tourists and nature lovers to visit this place once.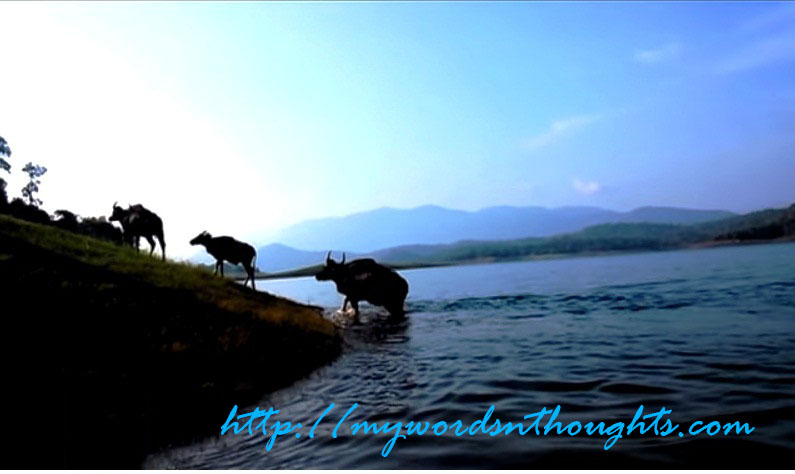 The place where dam reservoir ends is Umayar, which shares boundary with Tamil Nadu. Umayar is the place of union of wild beings of different species, especially during hot summers. During this time, water level of reservoir comes downs and sand beaches become visible. Wild animals which reach here in search of food and water, make these maidans their play grounds. When adult elephants rest on the shores, younger ones love to play with sand. It's a very common sight of Umayar during summer season. For the same reason, tourists are not permitted to enter this place.
Shendurney forest gives shelter to hundreds of vanishing species of birds. Manja Chinnan, Pachamara Pottan, Manikandan, Gaulikili, Vazhikulukki etc are some among those endangered bird species. For the same reason, bird lovers frequently visit the forests, and the mountain ranges too please them with some unexpected surprises. Peacocks are seen in folks here, creating hundreds of artificial rainbows. More than a hundred varieties of endangered species of flora and fauna are found in Shendurney forests, according to a survey conducted by forest department. It includes some rare animal varieties like Kutti Thevang (Slender loris), Simhavalan Kurang (Lion tailed macaque), Nilgiri Langur etc. Elephant, leopard, tiger, normal civet, civet with spots, gaur, wild boar, Sambar deer, bisons, leopards etc are can appear before tourists giving you a surprising shock.
The rare variety of plant, Myristica swamp found in marshy areas is also seen here, which attract tourists a lot. They are known by local names such as Koonan Verukal and Jaathichathuppukal. Their roots are visible outside, and plants breathe through these roots. They own stilt roots and knee roots and normally seen in mangrove forests. The place is surrounded by hills, and water flows from surrounding hills retains moisture in these areas always. Venkotta, Kadamb, Manimaruth are some of the big trees which grow abundant in these regions. Trees grown on rocks are also seen here. Thus the Shendurney forest hides in its green carpet a lot of mysteries, unknown or unavailable to outer world.
There are remains of many temples and constructions inside the deep forests. It's believed to be the remains of a road between Travancore and Tamil Nadu via Chenkotta. There are a lot of small streams inside the forest, with their own stories. There are some remains of ancient Stone Age here. Wild animals are not as selfish or greedy as man, and they never attack if they are not hungry. But bears are a little bit cunning, and if they get opportunity, they attack lonely visitors.
Some rare species of mushrooms and Mooti Pazham are best gifts offered by Shendurney forests. Mooti Pazham grows as bunches in the ground level, and owns taste similar to litchi fruits. This fruit is loved by tortoises a lot. These trees are mostly seen in marshy areas where tortoises reside.
Karinkurinji which blossoms once in 12 years
Similar to Neelakurinji of Munnar, there is one plant named Karinkurinji here, which blossoms once in 12 years. They are seen in deep blue colours, and blossom in the mountain ranges as a big group or isolated flowers.
Yes, forest is the ultimate truth of this earthly life, and it's the first home of human. Though occasionally, if you spare a little moments to spend in your ancestral home, it gives you many things in return, and those elements can never be replaced by the high-tech life of today.
How to reach Shendurney forests, and where to stay?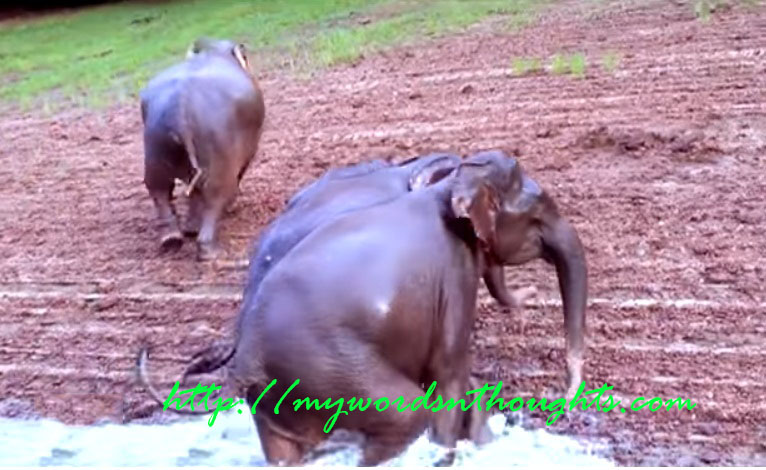 Shendurney is the single wild life sanctuary of Kollam district. Thenmala is the nearest town. Punalur is the nearest railway station and train service is available from Kollam. Thiruvananthapuram international airport is the nearest airport. Bus service is available to Thenmala from both Kollam and Thiruvananthapuram districts. For more details, you can use the phone numbers – 94479 79081, 0475 2344600, 8547567935, and also Eco-tourism program officer's number, 8547602931.
Special packages are provided by forest department too, where two families can visit the place together. But visitors should strictly follow the instructions given by officials. Preference is given to those who do advanced booking. Accommodation will be provided at camp sheds. Hence visitors need not search for other alternatives for forest stay. Separate packages for trekking, boating and night stay are available. Vegetarian food is provided as a part of the package. But visitors can take non-vegetarian food if they want so. You can make use of the contact numbers provided above, to get more details. Wishing you a happy journey to Shendurney forests.
You can read a few more articles on some of the major tourist spots of Kerala here. Here is the page link. Click on the images in the gallery to read
(Visited 947 times, 1 visits today)