Rahul Riji Nair – Acclaimed Malayalam film director of Ottamuri Velicham fame
Rahul Riji Nair is an upcoming film director and screenwriter of Malayalam cinema. His debut feature film as a director Ottamuri Velicham received Best Feature Film at Kerala State Film Awards 2017. The critically acclaimed film starring Vinitha Koshy and Deepak Parambol was shown at different film festivals and also received two international awards and four international nominations. His second film as a director Dakini in 2018 was panned by the critics and was a box office failure. It was a commercial film starring Sarasa Balussery and Savithri Sridhar of Sudani from Nigeria fame playing pivot roles, apart from veteran artists – Pauly Wilson and Sethulakshmi.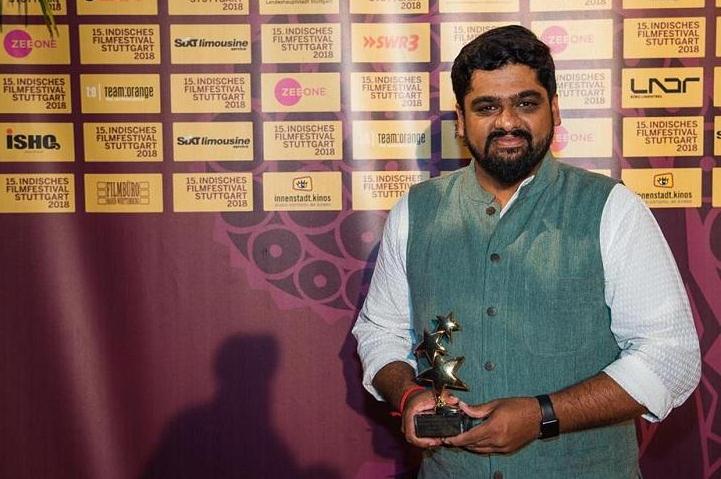 Rahul Riji Nair hails from Kollam. He completed his degree in Software engineering and worked as a software engineer as well as Marketing Manager in Technopark, Thiruvananthapuram before he forayed into entertainment field. He set up his own production company, First Print Studios in 2012 and made the first documentary film, The Human Boundaries. He later directed a few short films, one music video in Tamil and a few documentary films, before he scripted and directed Ottamuri Velicham in 2017. The director has struggled for many years before he turned as a full-fledged director, and at many times his film has gone cancelled.
Rahul Riji Nair – Some interesting and less-known facts
1. He married Nithya Vijay in 2012, and same year he started his production house.
2. His debut film Ottamuri Velicham, a slow-paced realistic thriller was adjusted as Second Best Feature Film award at Chicago South Asian Film Festival 2018, apart from numerous honours.
3. The film was also shortlisted for the Oxfam Best Film on Gender Equality Award at the Mumbai Film Festival.
4. His Tamil music video, Mounam Sollum Varthaigal released in 2017 was an instant hit.
(Visited 346 times, 1 visits today)