Sarasa Balussery – Supporting actress of 'Sudani From Nigeria' fame
Sarasa Balussery is an experienced theatre artist who made a late entry to Malayalam cinema in 2018, playing the memorable role of the neighbour mother, Beeyumma in the highly acclaimed Malayalam film, Sudani From Nigeria. She along with co-star Savithri Sreedharan surprised everyone through the natural acting skills, filling the void of mothers in Malayalam cinema. They also shared both Kerala state award and Asianet film awards for best character artist for the year. In fact, Sarasa and Savathri belong to Kozhikode theatre and own almost same years of experience in acting. Sarasa earned a late recognition in the field of cinema, despite having decades of experience in theatre. Dakini (2018) and Allu Ramendran (2019) are her other movies.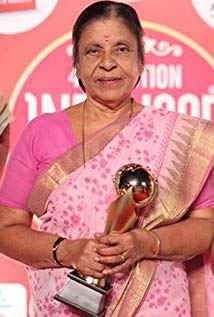 Sarasa Balussery got into acting at a young age, and has been associated with Kozhikode theatre for nearly 5 decades. She has been associated with different theatre groups, and has made more than a 1000 stage appearances. Still now she is fully engaged in theatre. When the filmmakers of Sudani From Nigeria were in search of veteran theatre artists to play the realistic roles in the movie without any makeup, their search ended in three artists of Kozhikode – K. T. C. Abdullah, Sarasa Balussery and Savithri Sreedharan, and the screen mothers took the movie to a new level through their natural acting skills. Definitely their experience in theatre helped them a lot.
Sarasa Balussery – Some interesting and less-known facts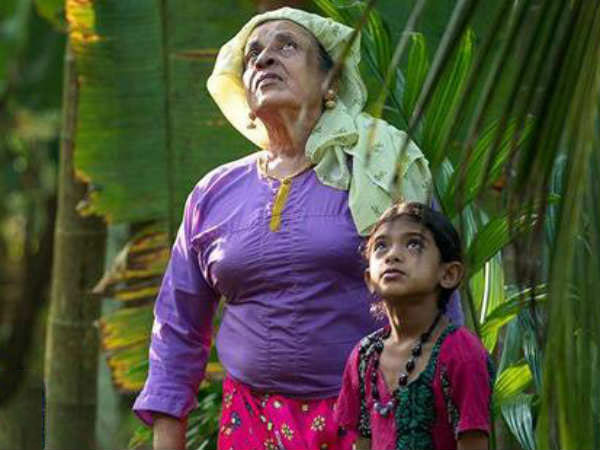 1. Many films have come in the way of Sarasa. But she rejected them all as she was busy with theatre.
2. She played the brief role of Mohanlal's mother in Malayalam movie of 1980s – Uyarum Njaan Naadake.
3. She spent more than 45 years in theatre.
4. She is a recipient of Kerala state award for best theatre artist twice, which she won in 1992 and 1994.
5. On the last day of film shooting of Sudani From Nigeria, she was heartbroken when she left film set. Crew members spent 22 days like a family, just as shown in film.
(Visited 494 times, 1 visits today)