Savithri Sreedharan – Character artist who played lovable Umma in 'Sudani From Nigeria'
Savithri Sreedharan is an experienced theatre artist who made a late entry to Malayalam cinema in 2018, playing the memorable role of 'Umma' in the highly acclaimed 2018 Malayalam film, Sudani From Nigeria. She played lovable Jameela, Soubin Shahir's mother in the movie, who is seen treating the footballer Samuel Abiola Robinson just like her own son. Though she has appeared in many movies in bit roles since 1980s, she got a late recognition through Sudani From Nigeria. It's her first full-fledged role in movies, though she is a veteran theatre artist with more than 4 decades of experience in this field. The heart touching role gave her Kerala state award for best character actress and the most prestigious National film award (special mention).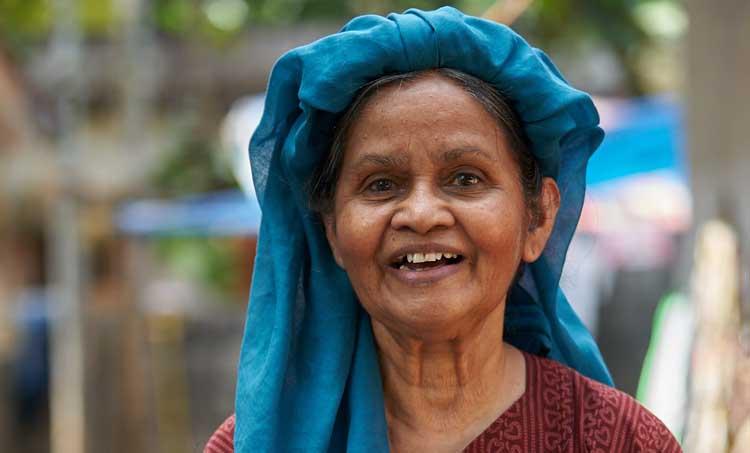 Savithri Sreedharan is an accomplished theatre artist from Kozhikode. She hails from West Mangav. Her father was interested in arts and theatre. She was first seen in M. T. Vasudevan Nair's Kadavu in a small role, and later played bit roles in a few more. Yet she chose theatre over cinema. In fact, though she attended the audition of Sudani From Nigeria, she was confused if audience would accept senior characters on screen. She almost decided to give up the project when film's crew convinced her to take it. She was surprised to see the overwhelming response by audience after watching the 'soft taking' mother onscreen. Audience just loved her.
She along with co-star Sarasa Balussery, who portrayed the lovable Beeyumma surprised everyone through the natural acting skills, filling the void of mothers in Malayalam cinema in the recent times. They also shared both Kerala state award and Asianet film awards for best character artist for the year. In fact, Sarasa and Savathri belong to Kozhikode theatre and own almost same years of experience in acting.
When the filmmakers of Sudani From Nigeria were in search of veteran theatre artists to play the realistic roles in the movie without any makeup, their search ended in three artists of Kozhikode – K. T. C. Abdullah, Sarasa Balussery and Savithri Sreedharan, and the screen mothers took the movie to a new level through their natural acting skills. Definitely their experience in theatre helped them a lot.
About her personal life – She was well supported by her father in her career as an artist and also send her to dance classes since young. Also he urged that he would give her hand to someone who supports her in dance classes. She saw her husband for the first time on her marriage day at the Mandapam, when she was to put garland round his neck, and she got stuck by love since then. Though everyone told that her groom is handsome, she got opportunity to see him only on marriage day.
Savithri Sreedharan – Some interesting and less-known facts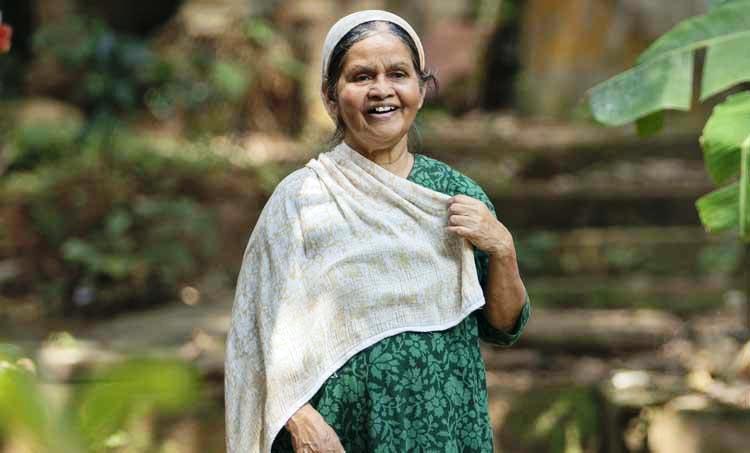 1. A veteran theatre artist, she has appeared on stage for more than 1000 times. She has retired from theatre 8 years ago. That's one of the reason why she joined films.
2. She was a member of K. T. Mohammed's Kalinga and many other theatre groups of Kozhikode.
3. She is a recipient of Kerala state award for best theatre artist twice, which she won in 1977 and 1993.
4. She is a versatile actress who surprised everyone by dancing in a frock for the movie, Dakini in 2018. She shared screen space with Sarasa Balussery too.
5. Veteran theatre artist K. T. C. Abdullah also made an appearance in Sudani From Nigeria, and played her estranged husband's role. He passed away a few months after the movie release.
6. During her early days, she mostly got roles of small girl for stage plays. She was short, and that's why.
(Visited 534 times, 1 visits today)