Watermelon Salad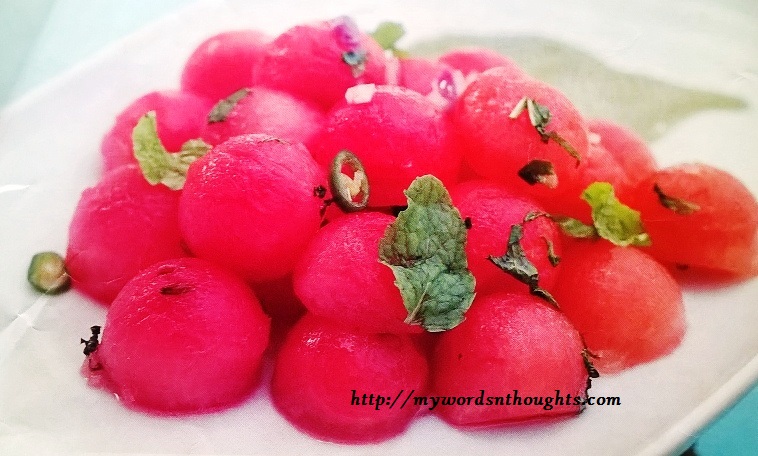 Ingredients for Watermelon Salad:
1. Watermelon – 1 small
2. Onions finely chopped – ½ cup
Green chillies finely chopped – 1 small spoon
Mint leaves finely chopped – 1/4 cup
Lemon juice – 4 big spoons
3. Sugar – 2 small spoons
Salt – As per taste
How to prepare Watermelon Salad?
Scoop small balls of flesh from watermelon after cutting it into two halves.

Mix ingredients no: 2 and later mix with scooped watermelon.

Add sufficient salt and sugar and mix again.

Serve chilled.
Courtesy: Vanitha Magazine April 15-30 2017
Click to read a few vegetarian salad recipes here. Click on the images in the gallery to read.
(Visited 98 times, 1 visits today)