Apple Burfi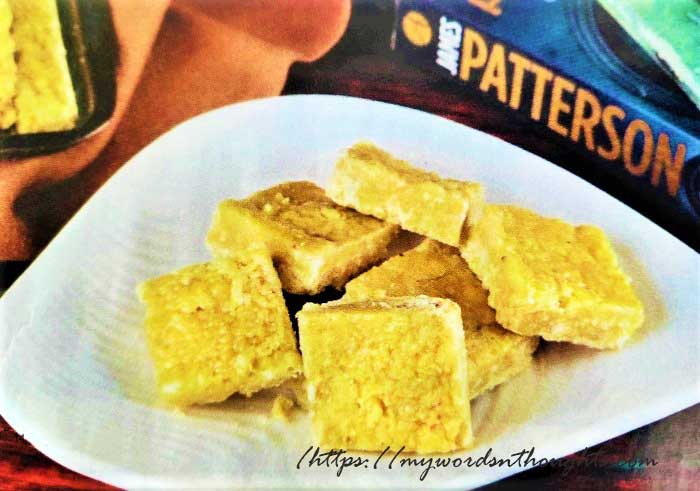 Ingredients for Apple Burfi:
1. Apple chopped into small pieces after removing skin – 2 cups
Coconut scrapped – 3 cups
Sugar – 4 cups
2. Green food colour – A pinch
Milk – 2 small spoons
3. Ginger crushed and made into juice (without adding water) – 4 small spoons
Lemon juice – 2 small spoons
How to prepare Apple Burfi?
1. Rub ingredients no: 1 together.
2. Heat them in a thick bottomed pan. Keep stirring.
3. Mix food colour in milk and add to it.
4. Add ginger juice and lemon juice, and keep stirring till contents thicken.
5. When apple burfi turns sticky, put off the flame.
6. Grease a marble and spread your apple burfi on it.
7. You can cut them into desirable shapes.
Courtesy: Vanitha Magazine May 14-27, 2022
Also read a few more fruit dessert recipes. Click on the images in the gallery to read.
(Visited 7 times, 1 visits today)