Almond Crescent Cookies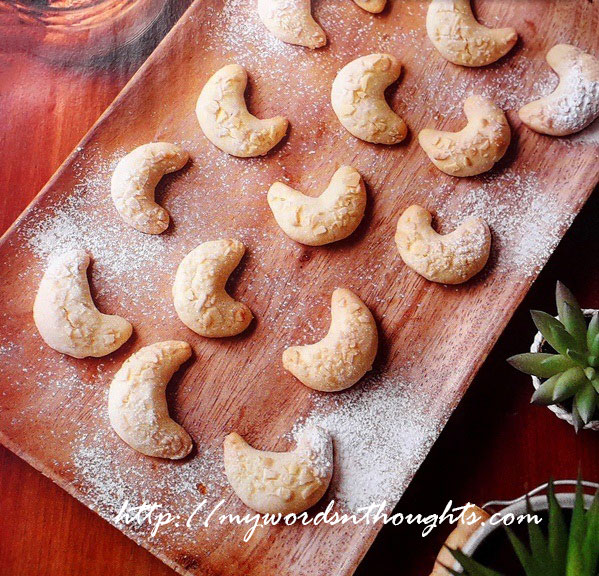 Ingredients for Almond Crescent Cookies:
1. Butter – 100 gm
Sugar powdered – ¼ cup
Almonds/cashews powdered – ¼ cup
2. Maida – 150 gm
3. Almond sliced – To decorate
4. Icing sugar – To decorate
How to prepare Almond Crescent Cookies?
1. Pre-heat oven to 150 degree celsious.
2. Put ingredients no: 1 in a bowl and mix well till it turns soft.
3. Add maida and slowly mix to prepare the dough.
4. Make small balls and then cashew shapes from them.
5. Press almond pieces on one side.
6. In the pre-heated oven bake the cookies for 14-15 minutes.
7. When it cools, dip the other side of cookies in icing sugar and serve.
Courtesy: Vanitha Magazine March 1-14, 2019
A few more biscuit and cookie recipes for you. Here is the page link. Click on the images to read.
(Visited 113 times, 1 visits today)