Pasta Salad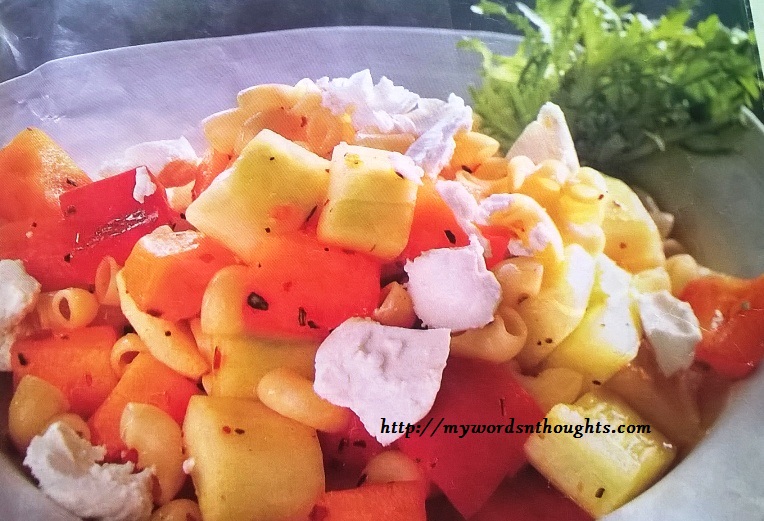 Ingredients of Pasta Salad:
1. Macroni cooked and drained – 2 cups
Red capsicum – I small cut into square pieces
Salad cucumber – Cut into square pieces 1 cup
2. Olive oil – ¼ cup
Garlic paste – ½ small spoon
Oregano – ¼ small spoon
Crushed red chillies – ¼ small spoon
Salt – ½ small spoon
3. Feta cheese – 1 cup
Method of preparation of Pasta Salad:
Mix together ingredients no: 1.

Take a jar and mix together ingredients no: 2.

After dressing is done, slowly mix vegetables.

Serve chilled adding feta cheese.
Courtesy: Vanitha Magazine April 15-30 2017
Click to read a few vegetarian salad recipes here. Click on the images in the gallery to read.
(Visited 130 times, 1 visits today)