Live alone in your home without fear – Some useful tips for old parents whose kids are away
Now kids are not with old parents in many cases, particularly if they work in other parts of the country or abroad. Most parents are reluctant to stay with their kids away from hometown. That's why they prefer to stay alone, though there are several risks. As per reports in 2013, more than 58 lakhs of Malayalis work in foreign countries.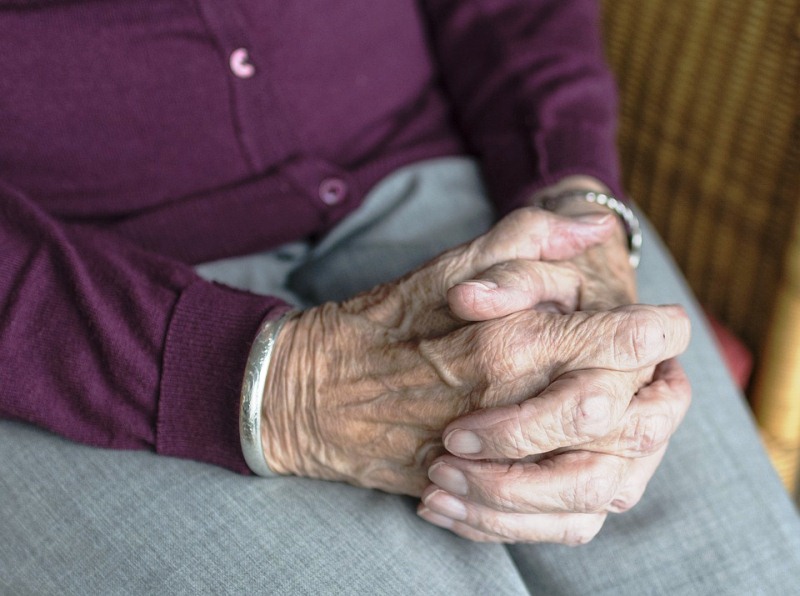 Though not in any foreign country, kids may not able to take their parents with them wherever they go. It may be due to the nature of job, frequent transfers or frequent trips as a part of business. Many kids may not easily afford a caretaker to take care of their parents, due to non-availability, security reasons or financial conditions. Though you spend a large sum for a caretaker, it may not well-suit your requirements.
So the best alternative could be a new solution, where parents are made aware of their safety threats, easy methods to adopt so that they can easily mingle with neighbours and close relatives, precautions etc. Instead of living with fear, isn't it better to take suitable precaution measures to avoid accidents and threats to safety? Through this column, I shall provide a few useful tips for such old people who prefer to live alone in their own built homes.
Make use of your mobile phones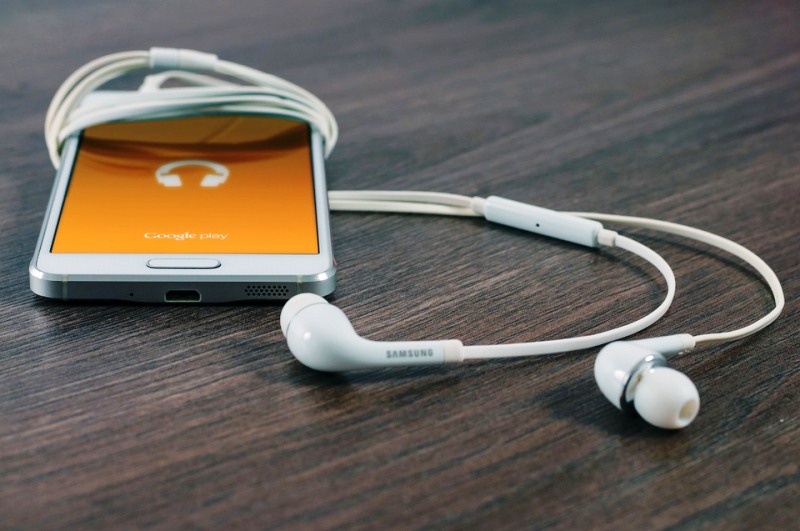 1. Instead of gifting your parents with high expensive smart phone with so many options, you can give them mobiles which they can access functions easily. It's a big problem to old people to search and find phone numbers of their children or someone near, if the mobile function is so complex. So you can make suitable adjustments and a few shortcuts for easy access to important functions in the mobile phones.
For instance, you can make use of speed dial function and set the most frequently used numbers in this function. You can assign no: 1 to family doctor, no: 2 to son and so on. One of these numbers should be the emergency call to nearby police station. Make a list of all these numbers and hang it somewhere or place in some area frequently used by parents.
2. You can set alarm in mobiles. You can set alarm in such a way that you can get help from at least 4 houses nearby. You can draft messages such as "I am in danger. Please help me".
3. At least one room of your house should have high security measures. If so, in case your old parents smell some danger, they can move to this room, lock inside and seek help from outside using any form of communication. To strengthen doors against door breaching, you can put cross iron bars, door chains etc, apart from normal security measures.
4. Calling bell switch can be fixed near to bed. If you can afford, you can use remote switch in less cost.
5. Even if you are busy, you should call your parents at least twice a day. If they share some sort of fear with you, never neglect it.
Safety measures against theft and door breaching
If the thief has already entered the home, never try to attack or prevent him. Instead request them to spare, that's the practical method. In most cases, they are vigilant to attacks and carry dreadful weapons with them for safety. So it's always a wise decision not to irritate them.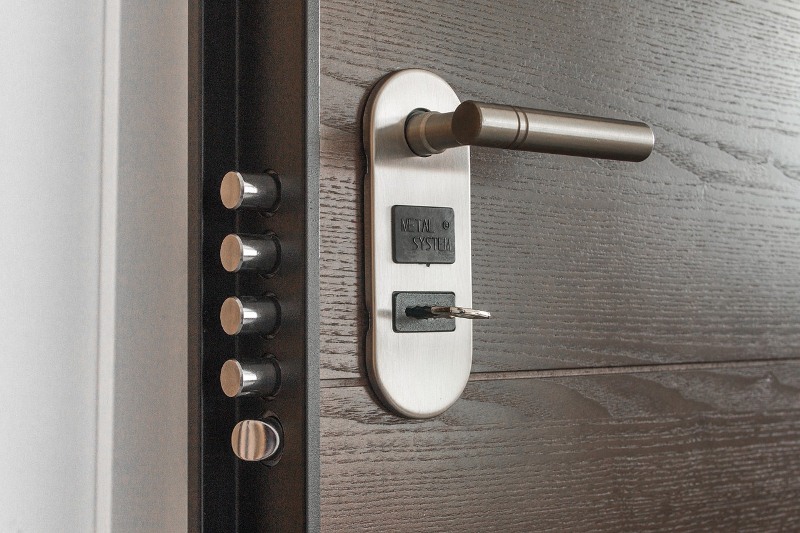 1. You can keep a pet dog in your home. Alsatian, bull dog and dash hunt could be the best choices. They give you alert signal when a stranger enters your home premises, and also kills snakes, thus providing you safety. But you should be able to take proper care in his hygiene and also assure that dog hair doesn't give any allergies.
2. Cut down the trees very close to your home, because thieves can well use those tree branches to enter inside.
3. If you are sure that the thieves are in attack mood, never lose your hope and courage. You can try pepper spray in this case. Use it directly at attacker's eyes. You can also buy this product online.
4. You can use geriatric architecture in the homes of your old parents. You can avoid steps in the path which leads from bedroom to bathroom. Bathroom should be in shortest distance from bedroom. Read more about suitable amendments to be done in home interior if you care old people.
5. It's a better decision to place closet near the door and tap at the back side. Handrails can be provided in bathrooms so that they can get up easily. You can also use thin steel rails for this purpose. Anti-skid floor should be used. Rustic finish tiles and anti-skid tiles are available in market.
Mediclaim for old parents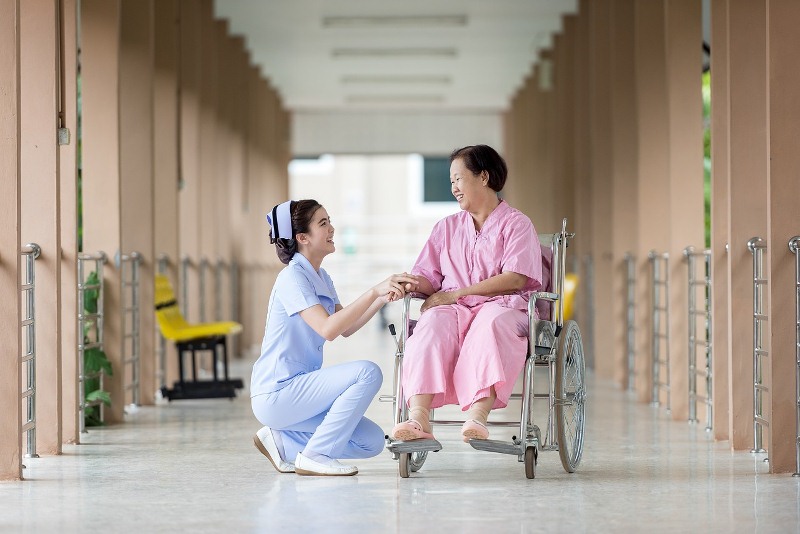 Unexpected treatment costs can ruin the whole family budget. There are multiple mediclaim policies available, which cover treatment cost. After 45 years old, medical checkup has been made compulsory for mediclaim policies. Family floater mediclaim gives full insurance to a family as whole, irrespective of age. Choose wisely your plan, which suits your age, health condition and salary. As policy amount increases, the premium amount also increases.
For two old persons in the age group 61-65, if they take 1 lakh policy, 5700 rupees + tax is the annual premium (roughly). Same policy for 71-75 age group is above 7800 rupees + tax annually. Most insurance companies have arranged cashless provision in their listed hospitals. The policy owner can claim the amount and treatment measures without spending a single penny if the patient is admitted in anyone of those listed hospitals. So you should clearly read and understand about the benefits provided by each company's mediclaim before you take it. But the patient should be admitted in hospital for at least 24 hours to get the benefits of mediclaim.
Precautions against falls and bone diseases
Indians above 60 are included geriatrics (senior citizens) as per Iaws. As age passes by, there are more chances for osteoporosis in both males and females. Due to hormonal changes, it affects women most. Less amount exercises and physical work and lack of exposure to sunlight give more chances to this bone disease condition. Even a small fall can lead to bone fracture, and it's a serious issue of course.
1. You can take precautions against osteoporosis irrespective of age, and include calcium and vitamin D in your diet. Milk, ragi, dates, small fishes and leafy vegetables can strengthen your bones.
2. Do mild exercises as instructed by doctor. You can diagnose osteoporosis by checking bone mineral density.
Overcome memory loss
Memory loss can attack you before you reach 60. As age passes by wrinkles appear on skin. Similar changes appear in brain also. But you need not misinterpret it to be Alzheimer disease. Problems of hearing, eye sight, thyroid problems, depression, blood cancer etc can also lead to memory problems. You can overcome the memory problems related to age through a few techniques.
1. Writing diary is a simple and practical method to keep memory loss at bay. You can go through your dairy in the evenings to get positive effects.
2. To remember the name of persons you meet every day, try to repeat his name while doing conversations. When you repeat it several times and recollect from memory, things go better. How to memorize names? Read a few techniques here. You can also look directly into their eyes while talking. It helps to memorize their names easily.
3. After you do a task, say it aloud. For instance, after you placed your diary in the TV stand, you can repeat it using your words. You can memorize each and every activity of yours using this simple trick.
4. Sleep well. It helps you to memorize things better. You should have silent sleep at least 6-7 hours a day.
5. Meditation and prayer can also improve your memory power. Meditation has been included by WHO in successful aging for this reason.
New generation gadgets to give good companionship
Now technology is far advanced that we can record and react to any trespassers or threats using modern instruments. From CCTV cameras to home automation which can be functioned from any part of the world – you can choose security measures according to your need and budget. Cameras starting with 3500 rupees to automatic gate opener with price around 50,000 are most commonly used now. They are available in swing and sliding models. You can use a remote controller to open and close gate. You can open and close gate during heavy rains, hot summers and late nights without manually doing it. You can also restrict the passage of visitors to your home using this method. Read more about security measures that can be included in your interior while building you dream home.
Home automation devices are easy to access and function. You can control the whole system using your mobile or laptop while you are out. You need to install special apps in mobile and laptop to make avail of this facility. Dome which shows the happening in your home, IR Dome and IR cameras are available in market. You can fix cameras in those places which need close observation. You can get its visuals in CCTV placed inside your home, mobiles or laptops. Night vision cameras are more effective.
You can fix Beam sensor in outer wall or inner walls of your home which gives alert messages against trespassers. Beam sensor which shows the visuals of 15 metres is idol for your home. These sensors continuously emit infra-red rays. If it senses any moving object, it rings a siren. Home automation configurations can be done with the help of automation consultancy.
Insurance for home devices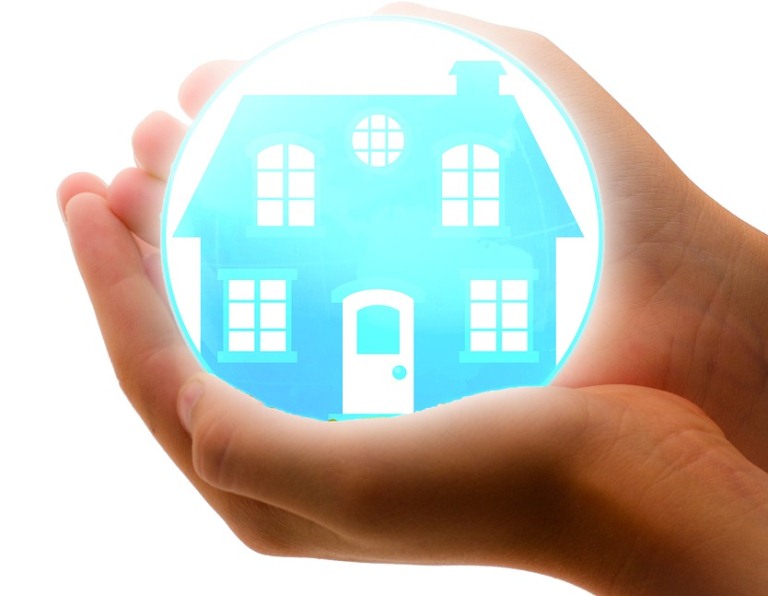 Never forget to insure your home gadgets. You can keep ornaments and other precious possessions in bank lockers. Home theatre, TV, camera etc can be insured. Choose some Household comprehensive insurance for better security of your valuable possessions. It covers theft and all natural calamities.
While preparing rooms to senior citizens
Before I conclude, let me brief some of the most important points that need to be noted while preparing rooms for old people, even while you stay with them. They need to be given the same care as we give to infants and small kids.
1. Rooms should get good light and air circulation. It's good if you give some pleasant scenery outside, may be a small garden, mountain view, rivers or seas or anything that's possible.
2. The room should not be congested or filled with so much chairs and tables. Their bed should have a head board, which gives them support while sitting in bed. You can cover head boards with soft cushion as a security measure.
3. You can provide a table next to the bed to place water, books, pen, medicines, spectacles etc. Also put a chair nearby. It's sufficient.
4. The bed of senior people should be set higher comparing with normal beds. It's more convenient to sit and stand up.
5. The door should be wider enough to pass a wheel chair, in case of emergency. Build doors that can be easily opened, because they may not be able to open doors in case of emergency.
6. Fix switches of lights and fan near to bed, so that they can access easily. You can also include remote control provision to switch on/off electric equipment.
7. You can place CD player or radio in their bedrooms if they are not interested in viewing television. While alone, it gives the illusion of a companion.
8. Fix an emergency alarm in the bedroom. It need not be fixed in the room wall. Instead use wire extension to connect switch and it should be easily reachable from bed.
9. You can also prepare area for prayer and meditation inside the bedroom. You can place a few religious photos and books for worship.
Safety and security to senior citizens is the duty and responsibility of every citizen of the country and also government. So care for them, and never see it as a burden.
Image source: Pixabay
Also read a few more topics related to documentation, insurance and safety of your home. Click on the images in the gallery to read
(Visited 214 times, 3 visits today)