Design your dream home with safety measures – A few useful steps to include in the design
While adding colours to your colourful dreams to make your dream home, we need to ensure its safety as well. When we spend large amount of money to make it beautiful, very often we forget to take safety measures. We need to take into account calculative risks also. Give importance to security system also while building your dream home. Presence of strangers or thieves, fire, smoke, short circuits and threats to safety can be detected using a few gadgets. Through this column, I shall introduce a few.
CC TV Cameras
You can record the visuals of your interior or exterior using CC TV Cameras. If anyone tries to enter your home without permission, such visuals will be recorded. They can be set in many ways. It can be stored in the computer system connected to CC TV cameras, and also live telecast in owner's mobile. Now cameras with infra-red support which records at night and those which detect and records movements are also available. CC TV s that can be altered to smoke detectors and safety fled light are also available. Fix cameras at positions where front gate and front door are visible, or at important balconies. But as per Indian laws, you can't enter your neighbour's privacy or fix cameras this way. Now you can fix 4 to 32 cameras at a time. CCTV cameras are available which record visuals in 360 degrees with 2 mega pixel picture quality, and its price ranges between 20,000 and 65,000 Indian rupees.
Safety Alarm
This technique gives alarm if strangers enter house premises, and hence thieves and other trespassers can be caught red handed. High end alarm sends safety messages to the owner's mobile phones. Its price starts from 6000 rupees onwards. Security light detects footsteps and movements, and is available in the price range, 2400 -7000 Indian rupees.
Nanny Cam
This provision is useful those office-going people who appoint a caretaker to look after babies and small kids. That's why this camera earned this name. It can be secretly set in home interior with Wi-Fi home security camera, which sends visuals to your mobile. It observes caretaker or baby sitter's movements and also gives live instructions. Its price ranges between 5000 and 16000 Indian rupees.
Application Timer
It automatically switches on the desired lights when you are not at home. It's a good solution to switch on the lights in your courtyard and exterior when you are out for a picnic or party. You can also switch on electrical instruments like radio using this equipment. When lights are switch on the evenings and switched off in the early mornings, it gives an illusion that house owner or other family members are there in home. Its price ranges between 1000 and 10000 Indian rupees.
Video Door Intercom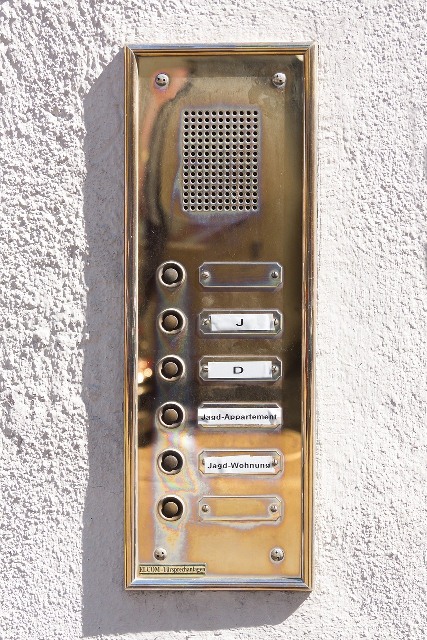 This equipment fixed on the outer side of main door like an electric bell. It captures the visuals of the persons who stand before the main door and gives to family members. A microphone facility is also attached which helps you to communicate with the person without opening the door. It's a good provision to avoid strangers. Such visuals can also be received in owner's mobile. Its price ranges between 9500 and 30000 Indian rupees.
Sensor System
Door sensors which give signals when some stranger tries to open the door, vibration sensors which detects earth quakes and other vibrations of buildings, ceiling motion sensors which detect the presence of people and switch on/off electric equipment – there are many types of sensors that can be fixed in your home. Its price ranges between 1000 and 6000 Indian rupees.
Gas Break Sensor
Sometimes gas leakage can happen in ACs and coolers leading to damages. Gas break sensor detects this leakage and gives alarm, thus preventing accidents. Similarly smoke sensors can detect fire and smoke, and LPG gas sensor which detects gas leakage in kitchen are also available. You can set these sensors in different ways. For instance, it can send alert to owner's mobile if he is not present at home, and also switch on fire extinguisher and smoke control. Its price ranges between 2000 and 6000 Indian rupees.
Insurance for home and its gadgets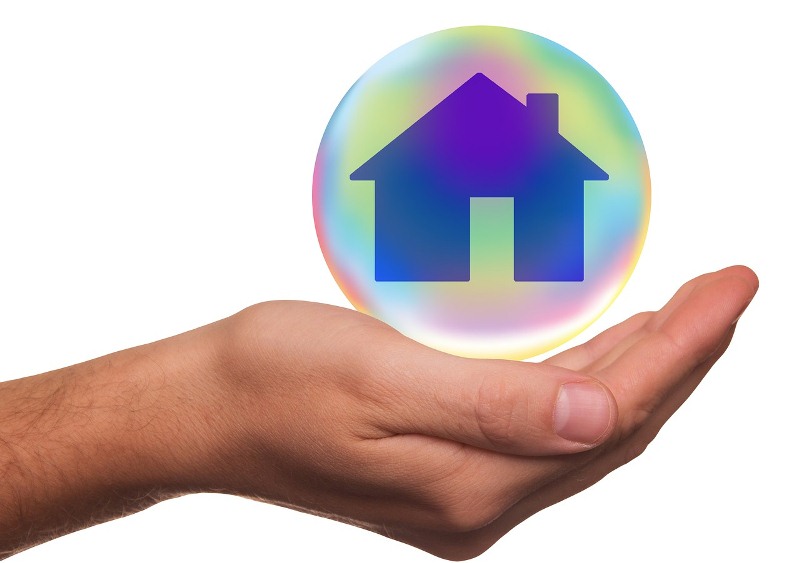 1. You can insure your home and its gadgets from theft and other damages. Insurance schemes are also available for gold ornaments. These insurance schemes are categorized under House holder's insurances and provided by General Insurance companies such as United, Oriental, National and New India Assurance. You can choose 10 items or any three item packages using this scheme. But fire insurance is mandatory. GST is also applicable.
2. You can insure your home and its gadgets against fire, thunder and lightning, flood, storm, hurricane etc, and also damages due to LPG leakage. For each 1000 rupees, 30 paise is the premium.
3. You can also insure precious jewelry, camera etc using All Risks Insurance. If your insured items go missing anywhere within the country, you will get insured sum. You need to insure each item separately. But it's not applicable for damages due to breakage of glass and lens, scratches, attack of pests, fungal infection etc, and also damages after repairing or cleaning. For each 1000 rupees, 10 rupees is the premium.
4. If damages occur to the glass panels inside your insured home, you can get benefits through plate and glass insurances. But it's not applicable due to damages while repairing, or damages to its frames or written letters. For each 1000 rupees, 10 rupees is the premium.
5. You can insure electric equipment like electric grinder, washing machine, refrigerator etc against electricity/machine complaints. Market price of that particular equipment is taken into account for its insurance policies. The owner gets 99% of the insured amount. Damages due to carelessness or done purposefully, damages to equipment within the guarantee period and travel expenses to get it repaired are omitted from this insurance. For each 1000 rupees, 2.5 rupees is the premium. The gadgets won't get insurance after a period of 5 years.
6. You can insure TV, VCD, DVD player etc against damages due to fire, theft, electrical & machine repairs. Theft of antenna or its parts, repairs due to installation of these gadgets etc won't be covered by this insurance. For each 1000 rupees, 10 rupees is the premium.
7. You can insure your baggage during travels. Theft and damages of baggage while travelling will be covered by insurance while money, ornaments and travel tickets are excluded. For each 1000 rupees, approximate 7.5 rupees is the premium.
8. If accidents happen to the owner of the insurance policy or his dependents, he gets the benefit of Accident insurance. 10 – 70 is the age limit of this insurance. This insurance covers death, permanent disability due to accidents, partial but permanent disabilities and temporary disabilities. Suicides, natural deaths, deaths from attack of nuclear energy and wars are not included in this policy.
If gold goes missing
You can insure your precious ornaments and gadgets against theft. Ornaments and other materials made of gold or silver, money, bond, security etc should be separately recorded. Only ornaments placed inside the safety almarahs get insurance. In short, if you loss ornaments when taken out and made use for personal purposes, insurance won't cover it. If theft of insured properties has happened, you should report in nearby police station and FIR is also to be prepared. For each 1000 rupees, 2.4 rupees is the premium.
Image source: Pixabay
Also read a few more topics related to documentation, insurance and safety of your home. Click on the images in the gallery to read
(Visited 212 times, 1 visits today)