M. K. Arjunan alias Arjunan Master – Legendary music composer of Malayalam cinema during its glorious years
M. K. Arjunan, fondly called Arjunan Master (1936 -2020) was a legendary music composer of Malayalam cinema and theatre, who gave many evergreen hits in the late 1960s and throughout 1970s. He is also known for recording first ever song of legendary singer K. J. Yesudas, who is credited to recording maximum number of songs in any language, and also giving first opportunity to A. R. Rahman, who went on to become a huge celebrity and successful music composer, not only in India, but in abroad too. He recorded many memorable hits of K. J. Yesudas, and also worked with legendary lyricist Sreekumaran Thampi in maximum number of movies.
He faced a lot of struggles during childhood and youth before establishing his career in movies
M. K. Arjunan was born at Chirattapalam in Fort Kochi into a poor yet artistic family. He was born into a family of 14 children. His father Maliyekkal Kochukunju was 'Kolkali' artist and Mridungam expert. His mother Parvathy was a good singer. Their family's financial situation was so pathetic that Arjunan lost 10 siblings, and he was the youngest among the survivors. He was only a 6-month infant when his father passed away and he was brought up by his mother.
Because of poverty, at the age of 8 he left Fort Kochi with his elder brother Prabhakaran. They reached 'Jeeva Karunyananda' Ashram of Palani, where they did small jobs and stayed there. They used to participate in the evening prayers of Ashram, and his singing talent was spotted by Ashram authorities who later arranged a guru named Kumarayya Pillai for his formal lessons in music. After taking formal lessons for three years and staying there in Ashram all these years, he returned to his village.
He returned in hope that his singing talent can bring an end to all his financial problems. By conducting musical concerts, he couldn't meet his financial needs and he took other jobs too. He did labourer work at daytime and turned a musician at nights. With his hard earned money and savings, he bought a harmonium and continued with his musical learning too. He worked with theatre and also carried his personal harmonium for his stage performances in the 1950s and 1960s, before he joined films. He started his musical journey long back in 1958 through the play, Pallikuttam. Initially he was associated with amateur plays.
He recorded the first ever song of K. J. Yesudas during his late teens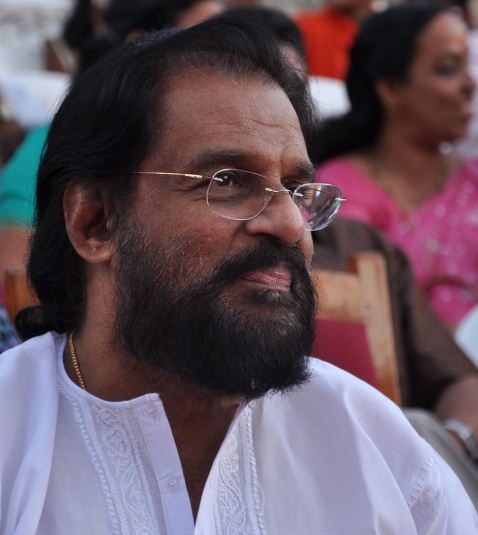 This incident happened way back in the 1950s in his rural village. Once a physician named Valson who worked in a foreign country reached his native village Palluthi carrying a tape recorder, it was a wonder to the villagers. The ability to record and reproduce songs with this 'magical' instrument was accepted with surprise, and the news spread across the village. When the doctor asked Arjunan if it is possible to record any amateur play in the tape recorder so that it can be heard over and over, the composer came up with the idea of recording a revolutionary song.
He tuned a poem written by Ponkunnam Damodharan, and started searching for a voice to record this song. He also asked his friends to suggest a good singer from Fort Kochi. One of them told about a young boy aged 15 or 16 who is frequently seen singing songs in Fort Kochi premises. A student of Thripunithura Music School, he mostly sings Mohammed Rafi songs. Arjunan got impressed by his singing, and when he enquired more about the boy, he found that he is the son of his friend, Augustine Joseph Bhagavathar who is also a singer.
The boy turned up for recording, and with one or two rehearsals he recorded the revolutionary song. When Arjunan captured this teenager's voice for the first time in a tape recorder, no one might have even imagined that this boy will later turn to one of the greatest voices of Indian cinema, and that he would create a world record of recording maximum number of songs. He is none other than Malayalis' pride, K. J. Yesudas, and the rest is, as everyone says, is history. Yesudas joined Malayalam cinema one decade later only. Interestingly Arjunan Maash's maximum hit songs were recorded in the voice of this gifted singer. It was Yesudas' first recording and it was through that tape recorder of Granding Company, Yesudas heard his recorded voice for the first time! Yes, Yesudas started his luminous musical journey through a song composed and recorded by Arjunan.
Arjunan entered Malayalam cinema as a small child when Devaragan and Baburaj were the real magicians of music
When he joined Malayalam cinema, Devaragan and Baburaj were the shining stars of Malayalam film music. Yet he created a niche of his own, purely based on his talent. Interestingly though his natives from his village used to hum many of his popular songs, they didn't know then, that the man behind those master tunes were Arjunan master. He had 10 years of experience in amateur theatre before joining films.
Devarajan Master came to know about the magic created by young Arjunan in harmonium and he decided to hire him as assistant. He put one condition that if he doesn't like Arjunan's work he will throw him away. But it never happened, and he stayed as Devarajan's musical assistant for many years. He was also working with Kollam Kalidasa Kalakendra amateur group those days. He shifted to Chennai when all recording when done there.
P. Bhaskaran was instrumental in giving him a break as a music composer. The screen writer of 'Karutha Paurnami' wanted to give opportunity to Arjunan, who had prior experience in amateur plays only. So the producer was keen to give the project to Baburaj, a top music director during his peak years. P. Bhaskaran, who wrote the lyrics of the movie, came up the idea to give an opportunity to Arjunan to tune 5 songs penned by him. If the producer likes those tunes, they can keep it otherwise give the project to someone else. Producer agreed and Arjunan gave tunes and impressed all. Those tunes were used for the movie, and the songs like 'Hridayamuruki' and 'Maanathin Muttathu' got noticed. But the movie, released in 1968 was a commercial failure.
Tunes of 'Rest House' established his career in Mollywood and marked his long term association with Sreekumaran Thampi
After Karutha Paurnami, it took one year for Arjunan to receive the second project. 'Rest House' was only his second project of his career. But this single project established his career in Malayalam cinema, and he became one of the top composers of 1970s. There is an interesting story behind 'Rest House' and how he was assigned the project.
Rest House was initially assigned to legendary composer Dakshinamoorthy, a rare artist who disliked discussions about remunerations of film projects. To give price to art, he hated most. Despite being warned by lyricist Thampi, when co-producer of Rest House K. P. Kottarakara told him that he would give 1500 for the project, the composer turned angry and left away the place soon after the pooja ceremony of the recording. Dakshinamoorthy shook his towel on shoulders twice in anger and starred at Thampi too. Though Thampi ran after him to pacify his anger, he took 10 rupees from Thampi's pocket and left the place angrily in a bus. Later Sreekumaran Thampi suggested Arjunan's name to the producer and rest is history. Arjunan has once thanked the composer for giving him such a wonderful opportunity.
His songs of debut movie, 'Karutha Paurnami' had just turned hits. Thampi got impressed by his tunes which heard on AIR and he invited Arjunan for 'Rest House'. Before that they never met or had any conversations, which was indeed a rare phenomenon those days. Thampi was acquainted to Arjunan only through his tunes. When Dakshinamoorthy walked away from the project, it was Thampi who suggested his name to the producer. Filmmakers wanted to record songs within 2 days. It was also a tedious job to find Arjunan Master and assign him the job, as he used to travel related to his amateur plays and performances. Lucky he was present at home on that particular day. Communication too was not smooth those days. He took the ticket and set to Chennai same day itself.
He met Sreekumaran Thampi for the first time in Chennai railway station when he was called by the team for the recordings and Thampi was present there to receive him. When he got into the car, Arjunan insisted that he should seek permission from Devarajan before accepting the project. At that time Thampi and Devarajan were not in good terms, and hence Thampi hesitated. Somehow Arjunan convinced him, but Thampi preferred to sit in car. When Devarajan came to know about this, he called Thampi from the balcony of the hotel where he was staying and together had tea. Devarajan advised him never to accept the project, if the remuneration is below 1500 rupees.
The crew assembled at the residence of producer K. P. Kottarakara. Film's director J. Sasikumar was also present, and the first song given to him to tune was 'Paurnami Chandrika Thottu Vilichu'. He took 1.5 hours to tune those lyrics penned by Thampi. When the tune was complete, K. P. Kottarakara who was present there went inside the room without uttering a single word, and this gesture hurt Arjunan a lot. Everyone was silent.
After some time Thampi called him inside. Actually the team was very much impressed by the tune, much more than their expectations, and hence K. P. Kottarakara put forward a suggestion that all further projects (at least 10) should be assigned to him, before he left the place. When Thampi conveyed this happy message to Thampi after Kottarakara had gone, the composer was on cloud nine. He later composed all the songs of the movie starring Prem Nazir and Sheela, and all the songs became instant chartbusters. A new star was born. The movie also marked a deep bonding between Thampi and Arjunan, which they carried for more than 5 decades till Arjunan's death.
He frequently associated with Sreekumaran Thampi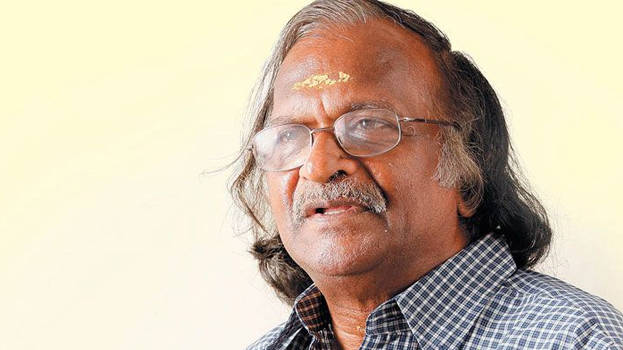 When Thampi heard a song of 'Karutha Paurnami' on radio, he initially felt that the song was composed by Devarajan. In those days, only singer's name was announced. When Thampi returned to Chennai, it was music assistant R. K. Shekhar (A. R. Rahman's father) who corrected him saying that the composer is Devarajan's harmonium player. Thampi wanted to work with the composer. He too was a newcomer in the industry, and he was waiting for the right opportunity to recommend his name for any movie.
After the huge success of their first collaboration – Rest House, Thampi-Arjunan duo associated for 67 Malayalam projects. Arjunan has openly admitted that Thampi has influenced him a lot, and that he witnessed a lot of changes in his struggling career after they met for the first time, through the project, Rest House. The composer feels that Thampi's lines follow syllables and a tune, and Thampi used to recite it to him in his style once he finishes the lines. While tuning, Thampi was always willing to make alternations to his words. Though Thampi was known for his short temper, he never burst out at Arjunan. 2017 movie, Bhayanakam was their last collaboration, which gave the composer Kerala state awards for best music composer. Thampi is 4 years younger to Arjunan.
He gave first opportunity to A. R. Rahman as a keyboard player for a Malayalam movie in 1981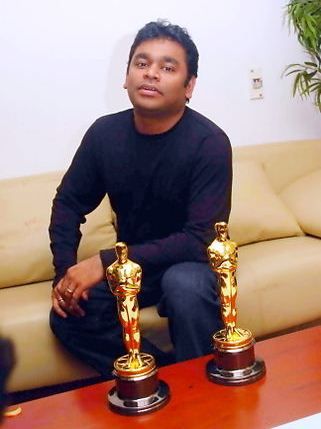 Arjunan and R. K. Shekhar shared a great friendship, though it was short-lived. In fact Arjunan composed and recorded many Malayalam songs in the studio owned by Shekhar in Chennai. They met at Chennai for the first time in one such recording, and slowly a strong bond grew between them. At that time R. K. Shekhar had just started to earn fame in the Malayalam film industry as a music composer with a few hit films to his credit. Like many frequent visitors related to film music, Arjunan too visited R. K. Shekhar's home those days, and they used to work for late hours.
R. K. Shekhar's young son used to watch them at late nights. He was a silent boy, but was keen to watch the song recordings and never sleeps till recording is over. When Arjunan reached Shekhar's home for the first time in 1968, the young boy Dileep was a child of 2 years old or something. Arjunan was one of the early persons who identified the music talent of this young boy, who used to play Arjunan's composed tunes on keyboard at a very young age. While his friends of his age played outside, he stayed close to his keyboard.
Even R. K. Shekhar couldn't identify his son Dileep's talent at a young age. At the same time Arjunan believed that this young lad with mischievous smile is surely going to conquer the world of music. Yet he would have never predicted that he is going to become an international musician with billions of fan! He is none other than everyone's favourite musician of new generation – A. R. Rahman, who was then known as Dileep.
Rahman was just 12 years old when he lost his father. R. K. Shekhar was enjoying his career peak, and had a promising career when death took him away. Due to financial troubles, the family used to give recording instruments for rent, to meet their financial crisis. Arjunan was deeply affected by his friend's death, and by that time Arjunan was a well-known name of Malayalam cinema, yet glorious days had started to fade. He couldn't leave Rahman's family, and decided to do something for them.
He took 12-year old Rahman to many famous music directors in search of opportunities, but was welcomed by funny jokes and humiliations. In fact a person asked him why to accompany a boy who is too weak to handle a keyboard. Some people sent them out of music studio, while a few advised him to send Dileep to school. Except music young Dileep knew nothing. So at last Arjun decided to give him the first break to films through one of his projects.
First job assigned by Arjunan was to operate the tape recorder during music recordings. Slowly he started playing keyboard for Arjunan's recordings. Rahman marked his debut as a keyboard player through Malayalam movie – Adimachangala (1981) at the age of 14 or 15, music given by M.K. Arjunan. It was his baby step to the world of film music who worked with the composer for a few more years as a keyboard player, and through countless jingles, he later got the big break to Tamil film industry in the early 1990s at a very young age.
The people who criticised him later became his fans. If asked Rahman who is his guru in music, he has only one name to point, and he is none other than M.K. Arjunan. Yet years later, for Arjunan it's just an ordinary thing if Rahman mentions his name somewhere, and for him he is the same mischievous young lad busy with keyboard.
Even during his busy days, Rahman secretly visited this guru in his small village and called him often too, till his death. Rahman rarely calls people and his guru was definitely in his caller's list. In 2017 during his 81th birth celebrations, he flew down from the US to attend MK Arjunan's birthday celebration. When Arjunan passed away in April 2020 when corona stuck the whole world, Rahman penned an emotional note about his guru.
His last few years
During his last years he lived at Parvathi Mandiram of Palluthi, listening to the music of air, rain and cuckoo's songs. He was also a farmer who loves cows. Though he preferred to stay away from limelight he composed songs for a very few movies in the last decade. It includes 2011 movie titled, Naayika, for which he revived one of Malayalis' most popular songs ever, Kasthuri Manakkunnallo, which originally belongs to the movie, Picnic, the Malayalam remake of Madhumati – mother of all incarnation movies of Indian cinema. The song, Nanayum Nin Mizhiyoram earned many musical awards at State film award function. His 2017 movie, Bhayanakam earned him state awards for best music.
He also attended a few public functions where he was facilitated for his musical contributions. He shared stage space with his student A. R. Rahman in 2017. He passed away just one month after he celebrated his 84th birthday with many artists related to art and cinema. It was for the first time he celebrated his birthday in grand at his village, and the celebration was attended by his children and grandchildren. He never celebrated his 25th or 50th birthday, and this time he attended the celebrations on a wheelchair and took photographs too.
M. K. Arjun – Top Malayalam film songs
Thalirvalayo from Cheena Vala

Paurnami Chandrika Thottu Vilichu from Rest House

Yamune from Rest House

Muthinu Muthaaya from Rest House

Paadaathe Veenayum Paadum from Rest House

Kasthuri Manakkunnallo from Picnic

Chandrakala Maanathu from Picnic

Vaalkkanezhuthiya from Picnic

Akasha Poikayilundoru from Randu Mukhangal

Chandra Kiranathin from Mizhimeer Pookkal

Chettikkulangara Bharani Naalil from Sindhu

Thedi Thedi Njan Alanju from Sindhu

Ella Dukhavum from Lovely

Nin Maniyarayile from CID Nazir

Neela Niseedhini from CID Nazir

Thirayum Theeravum from Aval Viswasthayayirunnu

Ravivarma Chithrathin Rathibhavame from Raju Rahim

Aayiram Ajantha Chitrangalil from Shankhupushpam

Kuyilinte Maninaadham Kettu from Padmavyooham

Palaruvi Karayil from Padmavyooham

Thiruvonapularithan from Chattambikalyani

Sindooram Thudikkunna from Chattambikalyani

Poovinu Kopam Vannaal from Chattambikalyani

Neelakuda Nivarthi from Rakthapushpam

Kaayal Karayil Thanichu Vannathu from Kayam

Mallika Poovin Madhura Gandham from Honeymoon

Pavizham Konduru from Pushpanjali

Chempaka Thaikal Pootha Maanathu from Kaathirunna Nimisham

Anuvaadamillathe Akathu Vannu from Puzha

Chellacheru Veedu Tharaam from Nyayavidhi

Sukhamoru Bindu from Ithu Manushyano

Nanthyarvatta Poo Chirichu from Poonthenaruvi

Seemantha rekhayil from Aseervaadam

Saugandhikangal Vidarnnu from Mahabali

Thiruvona Pulari Than from Thiruvonam

Kananazhakulla Manikyakuyile from Oozham
M. K. Arjunan – Some interesting and less-known facts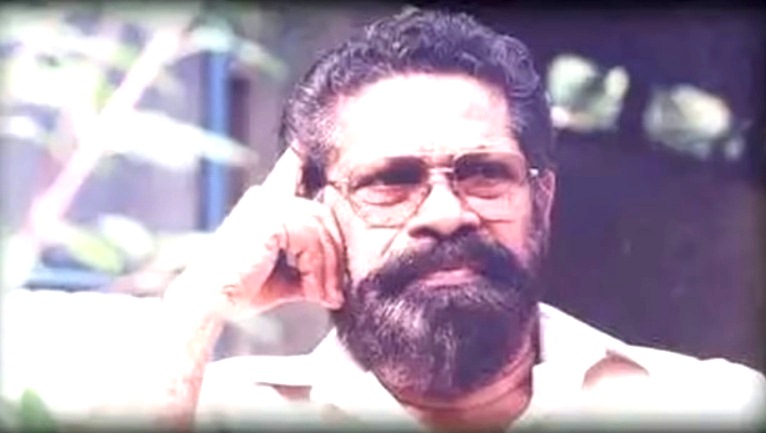 1. He recorded first ever song of K. J. Yesudas at the age of 16 or 17, a decade before he joined films, yes the pallavi (starting verses) of his musical journey. Later they recorded more than 200 evergreen Malayalam classics together.
2. He gave first break to music maestro A. R. Rahman as a keyboard player at the age of 14 or 15. As he and Rahman's father R. K. Shekhar shared a great bond, he took Rahman under his wings, and approached many film fraternities to give him work in movies. Rahman was only a teenager then, who was going through financial troubles following the unexpected death of his father at a young age.
3. He is one of the very rare persons from cine world, who calls Rahman with his real name, Dileep. Over the years, the guru-shishya relationship between them never changed, and Rahman always considers him as his guru, who supported him during his worst time.
4. Master was a popular cyclist of Palluthi village. It is said that no one can beat him in a cycle race those days. During his struggling days he used to travel in his cycle to work in theatre. As there was no sound recording in the 1950s and early 1960s, he had to give live background music for plays. He used to tie his harmonium to his cycle and ride fast, when he had to go to distant places. At many occasions, one more person has also accompanied him.
5. He worked as an assistant music director to Devarajan Master before turned a full-fledged composer.
6. In association with Sreekumaran Thampi, he has delivered numerous hit songs. They began their association with Prem Nazir-Sheela starrer Rest House. They did approximately 67 movies together. "Chempaka Thaikal Pootha Maanathu" from Kaathirunna Nimisham is the most favourable song of the composer penned by Thampi. Pootheri Raghunath who produced the movie tuned a tabla artist for this song and the tune was based on his rhythm on tabla.
7. It was Thampi who recommended Arjunan's name to the film producer of Rest House, when V. Dakshinamurthy turned away from the project. Arjunan was just one-film old in the industry and after the huge success of Rest House, M. K. Arjunan turned a busy composer. It also marked 5 decade old friendship and long-term professional association of the two legends.
8. He passed away just a few days after his dear friend and composer Sreekumaran Thampi celebrated his 80th birthday in 2020.
9. There is a road and a public auditorium in his native Palluthi village, dedicated to him.
10. Only very few people from his village knew that he was a film music composer. One day a teacher of his daughter Deepa's class asked the whole class to quote the name of the music composer belonging to their village. Interestingly even Deepa couldn't answer this, and teacher asked her to ask her father and give answer the following day. She got the answer from her father.
11. He composed the tune, Vaalkkanezhi from Picnic in 8 different ways, to convince the director J. Sasi Kumar. It was a usual habit of filmmakers to give extra work for composers, and to ask them to compose a single tune in 2 or 3 ways. He faced a lot of stress while composing this song, though he controlled his anger. In fact he was always seen as a calm person. Final tune of the song flashed in his mind while he was travelling through Chetpet Bridge.
12. Though he remained one of the top composers of 1970s and most of his songs composed during this period were immensely popular, he never received state awards during his career peak years. It was only in 2017, almost 50 years after his debut, he finally received his first and only state award for best music composer.
13. He received Kerala State Film Awards for Kerala State Film Award for Best Music Director for 2017 movie, Bhayanakam. He composed the tracks in just two days; his last association with lyricist Thampi. He also received Kerala Film Critics Association Awards 2018 – Chalachitra Rathna award, and many other honours.
14. He was a recipient of 14 Sangeet Nadak Academy awards since 2017.
(Visited 441 times, 1 visits today)