Top 10 Bollywood songs of A. R. Rahman – Sonu Nigam combination
Music maestro A. R. Rahman started his association with Sonu Nigam in the late 1990s, and Shabba Shabba of Daud was one of their early associations. They recorded some hit songs in year 1998, including Tamil song – Vaarayo Thozhi of Jeans. It was a time when Rahman was an already established name in Indian cinema, while Sonu Nigam was struggling to find his foot in the industry. Rahman gave one of the finest songs of Sonu's career in 1998 – Satrangi Re which is still rated among the top songs of the singer. Bol Sajni of Doli Sajake Rakhna and Columbus from Jeans (Hindi version) were also recorded the same year. When Rahman's Tamil musical starring Tabu – Kathal Desam (1996) got a Hindi dubbing, two of its songs were recorded in Sonu Nigam's voice – "O Meri Jaan" and "Jaari Jaa E Hawa". But I am not sure when the songs were recorded, definitely in the 1990s.
Sonu Nigam shot to instant fame after recording the title song of Saathiya in Rahman's re-used tune, and there was no turning back after that. Earlier too, they successfully collaborated for Pukar, 1 2 Ka 4 etc. Needless to say, A. R. Rahman remains one of the music composers who contributed to the success of Sonu's singing career. Their combination songs have always received appreciation, though they have recorded only a few songs together. In this list let me list 10 of their best combination songs.
A. R. Rahman & Sonu Nigam – Top 10 Bollywood songs
1. Saathiya from Saathiya (Lyricist – Gulzar) – Solo
Let me begin the list with the most popular song of Rahman-Sonu combo, which gave the singer the first Filmfare award. Rahman also received Filmfare award, and the songs were huge chartbusters. Saathiya (2002) was a remake of Maniratnam's Alaippayuthey (2000), my most favourite Rahman album ever, with Hariharan's original rendition – Pachai Nirame, my most favourite song.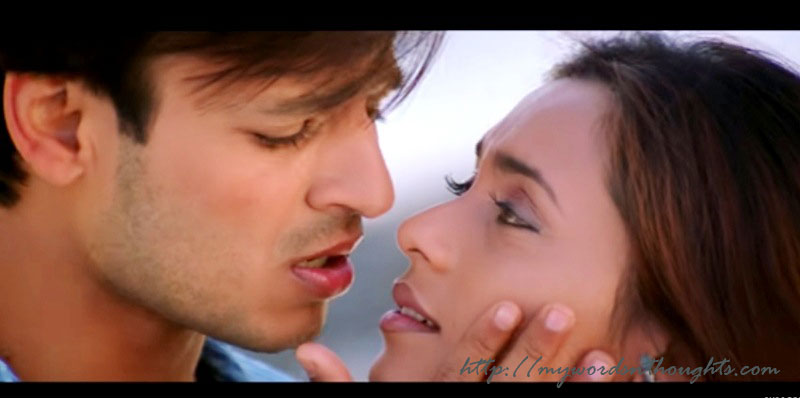 Sonu Nigam who sang its Hindi version gave full justice to the song, though (with all respect) Gulzar's lyrics couldn't match in excellence with Vairamuthu's Tamil lyrics, depicting 7 colours of love. In original lyrics, while the lyricist explains the significance of each colour with something related to nature, he concludes it something related to the lady lover. For instance, filmed in a background of red chillies, while he symbolizes red colour with the foot of a baby who has not touched Mother Earth yet, he concludes comparing the colour with heroine's red hot anger. It's only Sonu Nigam's rendition which covered those mistakes. Hariharan's version is definitely easy flowing because of its complimentary lyrics. Yet Gulzar's lyrics too are colourful, which bagged him Filmfare awards.
Sonu Nigam bagged almost every musical awards for his single song featured in the entire album. The lead actors' costumes and background shades are same as the colours described in different stanzas. Vivek Oberoi and Rani Mukerji shared amazing screen chemistry too. A little bit trivia for this song. Original version Alaippayuthey was the first film role of Madhavan in a lead role, while his co-star Shalini made her last screen appearance for the movie, and they made an amazing pair together. Shalini married south Indian super star Ajith Kumar before the film's release and got settled with her family life at a young age.
2. Kismat Se Tum from Pukar (Lyricist – Majrooh Sultanpuri) – Co-singer: Anuradha Paudwal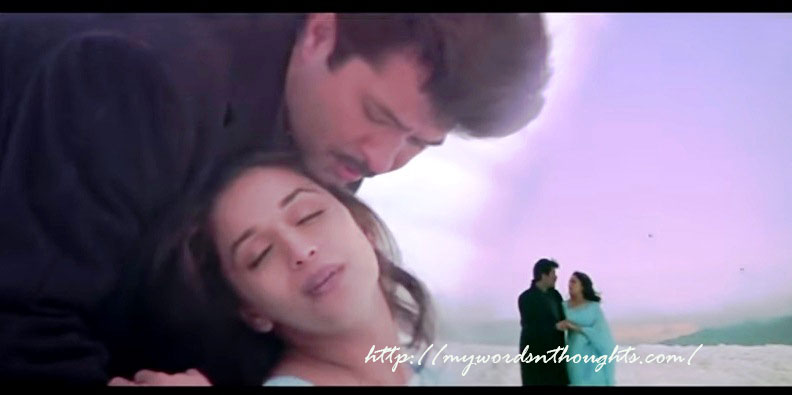 This 2000-release song was filmed on Madhuri Dixit and Anil Kapoor – celebrated screen pair of late 1980s and early 1990s. The song was lovely filmed on glaciers of Alaska mountains at minus 20 degree temperature and everything related to the song is compliment. It's one among the best romantic songs sung by Sonu Nigam, and a rare duet with Anuradha Paudwal too, and it was one of the last songs penned by legendary lyricist Majrooh Sultanpuri.
3. Satrange Re from Dil Se (Lyricist – Gulzar) – Co-singer: Kavita Krishnamurthy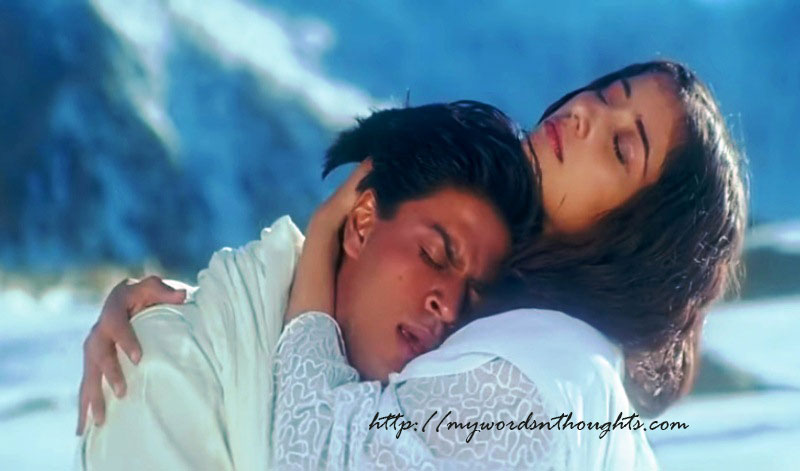 Here is another song of Sonu Nigam describing 7 stages of love, and once again composed by Rahman. The song played an important role in establishing Sonu's career in Bollywood, and one of the early songs for Shah Rukh Khan. Sonu Nigam has certified several times that Satrange Re is one of the most difficult songs he recorded ever. The song gave seven flavours and stages of love with Gulzar trying to find new definitions and shades of love with final stage being death, and Sonu sang in different pitches for each stage. I doubt if any other song of this genre has earlier been sung by someone in Bollywood and Sonu was not an established artist then. Manisha Koirala appeared aside SRK for this intense love song, and Kavita sang a few lines for her.
4. Bol Sajna from Doli Sajake Rakhna (Mehboob) – Co-singer: Kavita Krishnamurthy
As told before, in 1998 Rahman recorded two beautiful duets of Sonu Nigam and Kavita Krishnamurthy, and both tracks are still popular even after 2 decades. The tunes and music arrangement look fresh even now. Sonu was not an established singer then.
This particular song filmed on newcomer Jyothika and Akshaye Khanna depicts an old love story as scenes, which the actress reads and visualizes, and it was lovely filmed onscreen too – a new experience in Bollywood cinema. An intro classical tune recorded in Sonu Nigam's voice in the second half of the song was later reused by Rahman to compose 'Ghanan Ghanan' song of Lagaan, though Sonu was not a part of that song.
5. In Lamhon Ke Daaman Mein from Jodha Akbar (Lyricist – Javed Akhtar) – Co-singer: Madhushree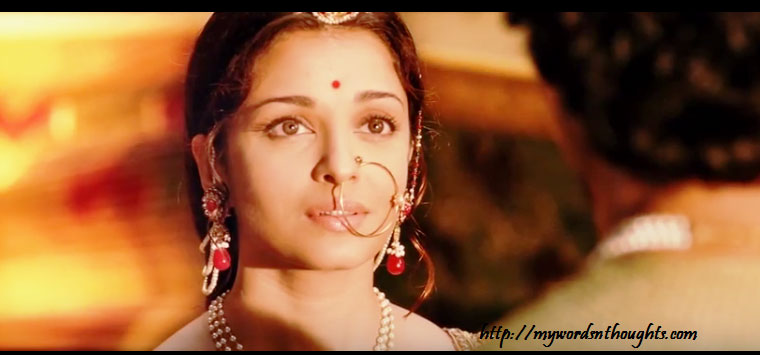 Love saga of Jodha and Akbar was a huge hit and songs played a significant role as well. This romantic song was filmed on Hrithik Roshan and Aishwarya Rai.
6. Hawa Sun Hawa from Ada… A Way of Life (Lyricist – Nusrat Badr) – Co-singer: Alka Yagnik
The movie released in 2008 went unnoticed. Yet a few of its songs filmed on Nauheed Cyrusi got fare reviews. Among all the tracks, this duet of Sonu Nigam and Alka Yagnik, starring Nauheed and Ayaan Ahmed became more popular.
7. Mere Rang De Basanti Chola from The Legend Of Bhagat Singh (Lyricist: Sameer) – Co-singer: Manmohan Waris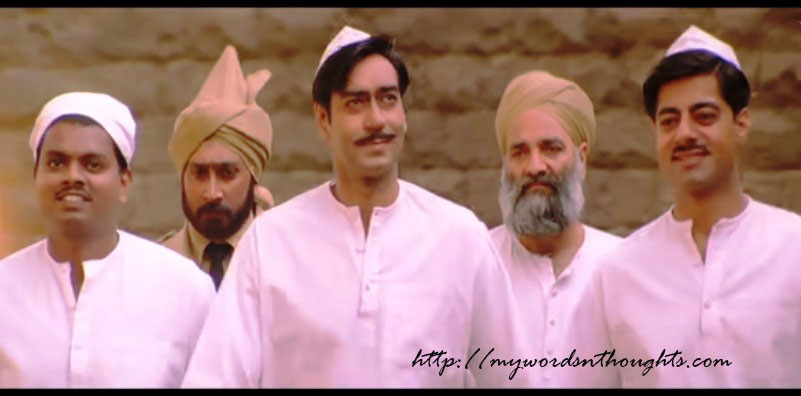 While the rest are romantic and dance songs, I would like to add this patriotic song for the period drama of Ajay Devgan. The song is so difficult to sing, and Sonu lifted this version of 'Mere Rang De Basanti' to another level through this excellence in singing and silky voice. The song featured Ajay Devgan as Bhagat Singh, along with a few more revolutionists.
8. Ishq Bina from Taal (Lyricist – Javed Akhtar) – Co-singers: Sujatha Mohan and Anuradha Sriram
This romantic song featuring Aishwarya Rai and Akshay Khanna is the most popular song of the album with multiple versions. Yet this version was most popular. South Indian singer Sujatha Mohan is not a familiar voice to Hindi music listeners, while Anuradha Sriram has recorded a few hit songs in late 1990s. As a singer, Sujatha Mohan's Rafta Rafta song featuring Kareena Kapoor and once again Akshay Khanna is quite popular (not a Rahman song).
9. Khamoshiyan Gungunane Lage from 1 2 Ka 4 (Lyricist – Mehboob) – Co-singer: Lata Mangeshkar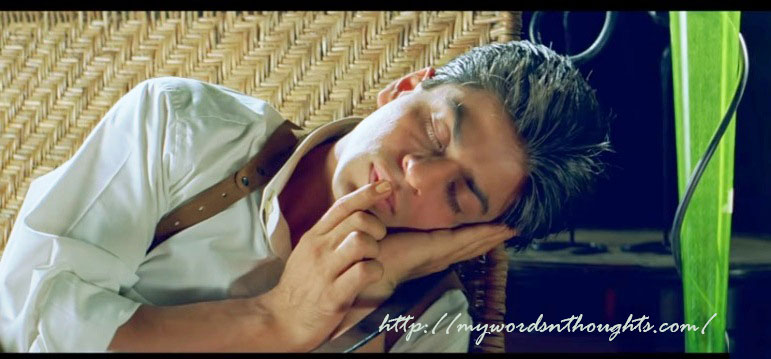 As far as I know, it's the first duet of Sonu Nigam and Lata Mangeshkar recorded by Rahman. Though the movie starring Shah Rukh and Juhi Chawla was a huge flop of 2001, some of its songs including this one turned popular. It's the single track written by Mehboob, while the rest of the songs were penned by Majrooh Sultanpuri & counted among his last works, released posthumously. Definitely the beauty of lyrics worth mentioning.
10. Chiggy Wiggy from Blue (Lyricist – Abbas Tyrewala) – Co-singer: Kylie Minogue
One of the most expensive films and most expensive songs, the song featured international pop singer Kylie Minogue as an item girl. She also rendered her voice for this popular item song which turned to be a crowd puller to theatres. Suzanne D' Mello provided the back vocals. The song also featured Akshay Kumar, Lara Dutt, Sanjay Dutt and Zayed Khan. A. R. Rahman composed songs for two Zayed Khan movies back to back, with Sonu Nigam providing vocals.
While Sonu Nigam was invited by Rahman to record songs for Hindi version of Robert, he rejected it, as the song had substandard lyrics. Yet Sonu Nigam respects Rahman's works a lot as a composer and singer. It has been a long time since we got an opportunity to see these two great artists working together. Just hoping, they surprise us with a beautiful song very soon.
A few more A. R. Rahman – Sonu Nigam combination songs for your playlist
1. Haye Dil Ki Bazi Laga from 1 2 Ka 4 (2001) – Co-singer: Alka Yagnik
2. Do Kadam from Meenaxi: A Tale of Three Cities (2004) – Solo
3. Sarfaroshi Ki Tamanna from The Legend of Bhagat Singh (2002) – Solo
4. Gulfisha from Ada… A Way of Life (2008) – Co-singer: Sunidhi Chauhan
5. Rehnuma from Blue (2009) – Co-singer: Shreya Ghoshal
6. Shabba Shabba from Daud (1997) – Co-singer: Swarnalatha
7. Osaka Murayya from One Two Ka Four (2001) – Co-singer: Rageshwari
8. Shano Shano from Yuvvraaj (2008) – Co-singers: Karthik, Srinivas, Timmy, Sunaina, Vivienne Pocha, Tina, Blaaze
9. Tu Meri Adhuri Pyaas from Ghajini (2008) – Humming only (Javed Ali provided the vocals)
10. Columbus Columbus Chhutti Hai Aai from Jeans (1998) – Solo
11. Jaari Jaa E Hawa from Duniya Dilwalon Ki (1996) – Co-singer: S. P. Balasubrahmanyam
12. O Meri Jaan from Duniya Dilwalon Ki (1996) – Solo
A few more Rahman posts for you…
(Visited 2,959 times, 1 visits today)