A visit to top 10 historic forts of Kerala
Forts (called Kotta in Malayalam and Tamil) were once built by Rajas of historic days to protect their states from attack of others. Apart from protecting the state, forts were also used for trades and other purposes. Stands as the pride of the raja, forts well exhibit the real power of corresponding rulers too. From Chandragiri fort of North to Anchuthengu fort of South, Kerala owns more than 20 forts located at different places, and most of them were built by Portuguese, and can be seen as their best contributions.
Forts have many stories to tell, mostly associated with History and Historic accounts, including battles fought, foreign relations, suppressions, oppositions and many more. Now forts form a major tourist destination across country, and many have turned to be shooting locations of films in popular culture. Through this column I would like to briefly explain10 of the major forts of Kerala.
1. Chandragiri Fort, Kasaragod – Let us start off from Malabar. Chandragiri Fort is built in the extreme end of Kerala, at Kasaragod district. Till 16th century, Chandragiri was under the control of Vijaya Nagar Empire. But with the decline of glorious era of the empire, Keladi Naykar of Ikkeri came into power in the 17th century. Ikkeri Naykar built Chandragiri Fort by lakeside in around 7 acres of land. The fort is 150 feet high from sea level. Later the power was handed over to different rules of Kerala, and currently it's a major tourist destination of North Malabar. Shivappa Nayaka was one of the powerful rulers who built a chain of forts and Chandragiri Fort was also included in this chain.
2. Bekal Fort, Kasaragod – Bekal fort too belongs to Kasaragod district and is the most famous fort of Kerala. This was built in 17th century and is Kerala's biggest fort too. As mentioned above, Shivappa Nayaka built a chain of forts and Bekal fort is one among them, built in around 40 acres. It has been a part of Vijayanagar Empire till 17th century. An underground tunnel and observation tower are its major highlights. It's built near Bekal sea shore, and gives a spectacular sight to watch. Later Hyder Ali from Mysore conquered the fort.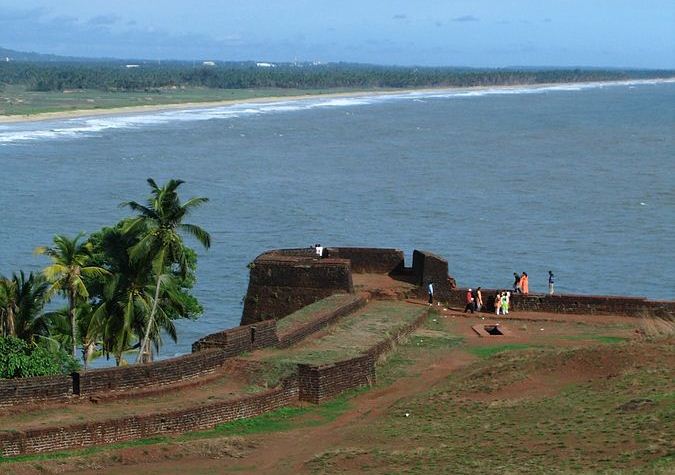 Currently under the governance of Archaeological Survey of India, this fort has already found its place in world tourism map. Rahman's most popular song, Tu hi re/Uyire from Bombay was pictured from this fort. Read to know 60 of Rahman's best songs in the past 25 years.
3. Thalassery Fort – This fort was built by British East India Company in the year 1708 to expand their armed forces. This fort is situated in the sea shores of Malabar. A few tunnels were also constructed connecting the fort with seas. The fort is surrounded by strong walls, and Mysore ruler Hyder Ali has once made an unsuccessful attempt to conquer this fort. Named by British as Tellicherry Fort, it once served as an important European trading center of Kerala.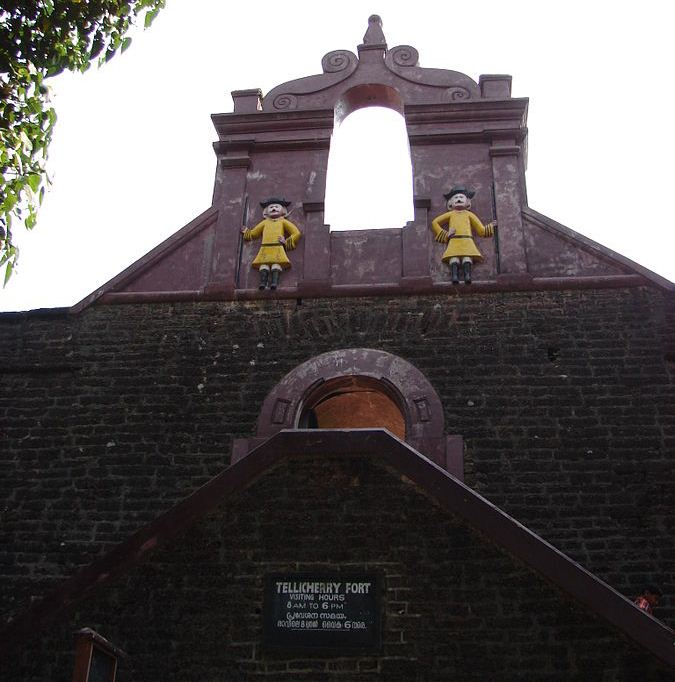 4. St. Angelo Fort, Kannur – This fort, also known by the name Kannur fort was built by Dom Francisco de Almeida in the year 1505. The land was granted by Kolathiri Raja, and this fort is situated 40 feet high above the sea level. It's believed that there is a tunnel connecting Angelo Fort and Thalassery Fort. Currently the fort comes under the Archaeological Survey of India, and a major tourist location too.
5. Palakkad Fort – The fort was built by Hyder Ali of Mysore in 1766 taking assistance from French engineers. There is a tunnel and path built outside of the fort. A maidan is also present. The fort was later conquered by British. At present, Palakkad sub-jail is located inside Palakkad fort.
6. Pallipuram Fort, Vypin Ernakulam – Pallipuram Fort was contributed by Portuguese in 1503 on the land granted by Kochi Raja. It's situated in northern end of Vypin Islands. It was first named as Manuvel fort by Portuguese who constructed it, and later it came to be known by the names Aayakotta, Azhikotta and also Vypin Kotta. The fort was constructed to promote trade purposes, and it's believed that there is a tunnel connecting Vypin Kotta and Kodungallur Kota via river route. In 1661 the fort was taken ovr by Dutch who later sold it to Travancore kings. It's the oldest fort built in Kerala on European model.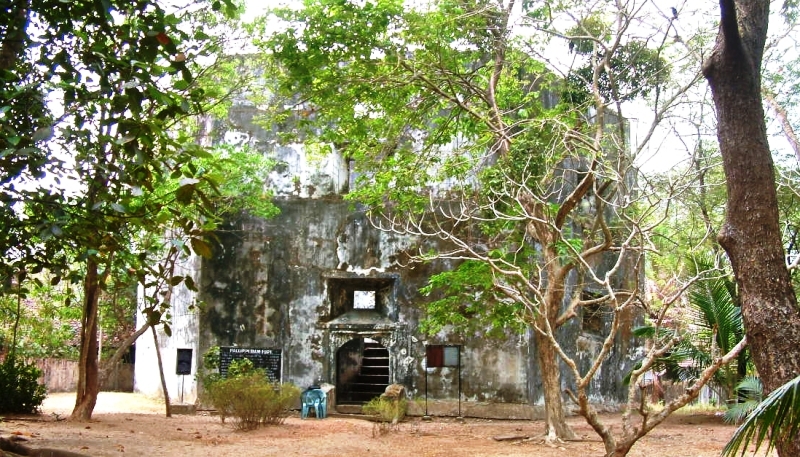 7. Kodungallur Fort – Situated in Kottapuram of Kodungallur near Ernakulam, it was built by Portuguese in the year 1523. The main intension to build this fort was to establish their monopoly in mid-Kerala. Kodungallur fort has witnessed several battles fought between Dutch and Portuguese.
8. Nedumkotta which passes through then Cochin State – This fort was built by Dharmaraja of Travancore, and it stretches from Munambam to Aanamala. Built to protect the state from threats of Zamorins of Kozhikode and rulers of Mysore, mainly Hyder Ali and Tipu Sultan.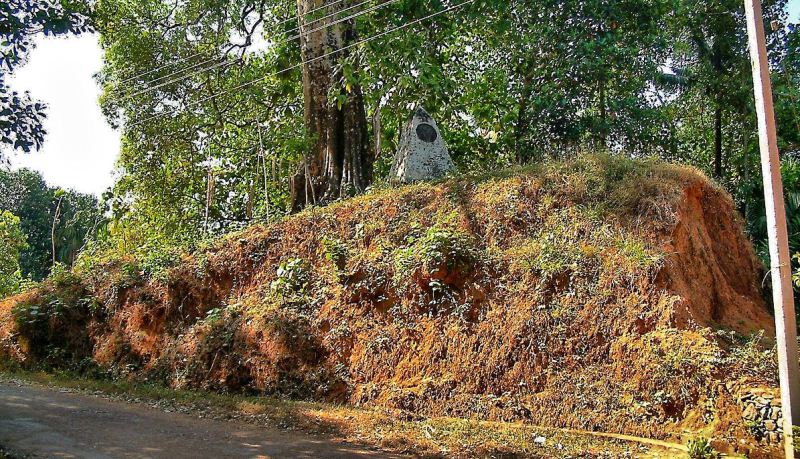 9. Chaliyam Fort of Kozhikode – Chaliyam is a remote village of Kozhikode surrounded by Kadalundi lake, Bepur lake and Arabian sea. Chaliyam fort was built here in the year 1531 by Portuguese with an aim to conquer Malabar. It was once addressed as 'Canon targeting Zamorin's neck. Later the fort was conquered for Zamarin by army chief Kunjali Marakkar. Battle of Chaliyam took place here on 1571 against Portuguese and Zamorin's army destroyed the strategically located fort.
10. Anchuthengu Fort of Thiruvananthapuram – This fort was built by East India Company in the year 1695. The permission was granted by Attingal Rani. For trade purposes, a tunnel to deep seas was also constructed at that time. It served as the first signaling station for ships arriving from England.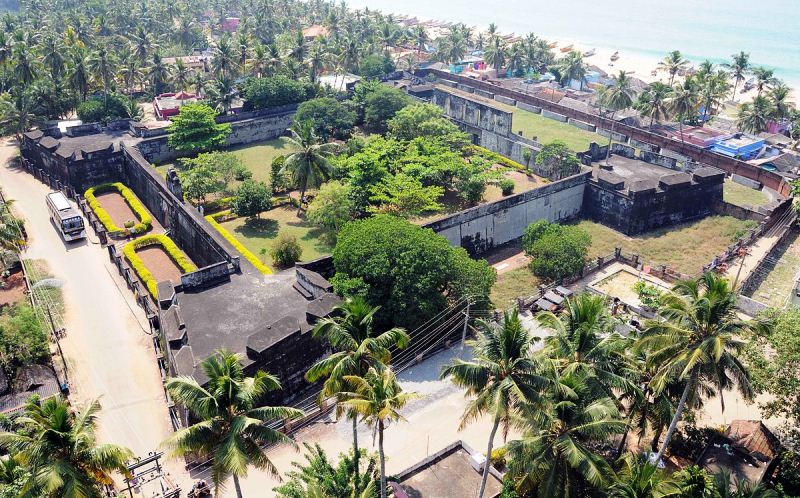 Image source: Wikipedia
You can read a few more articles on some of the major tourist spots of Kerala here. Click on the images in the gallery to read
(Visited 984 times, 1 visits today)