Emraan Hashmi – The Serial Kisser of Bollywood
Emraan Hashmi is a very popular and successful actor associated with Bollywood, best known for his romantic image. He has tasted success with almost every genre of filmmaking, and best known for his 'serial kisser' image. He was one of the early Bollywood actors of present generation who popularized onscreen kissing. Marked his screen debut with Footpath followed by Murder in 2004, he played memorable roles in Murder 2, Zeher, Aashiq Banaya Aapne, Kalyug, Aksar, Gangster, Aawarapan, Once Upon A Time in Mumbai, Raaz: The Mystery Continues, Jannat, Raaz 3, The Dirty Picture, Jannat 2, Shanghai, Ek Thi Daayan, Hamari Adhuri Kahani and Baadshaho. Songs of most of his films are instant chartbusters. A member of Bhatt filmy family, Emraan Hashmi is the nephew of Mahesh Bhatt and Mukesh Bhatt. Also read: Top chartbuster songs of Emraan Hashmi.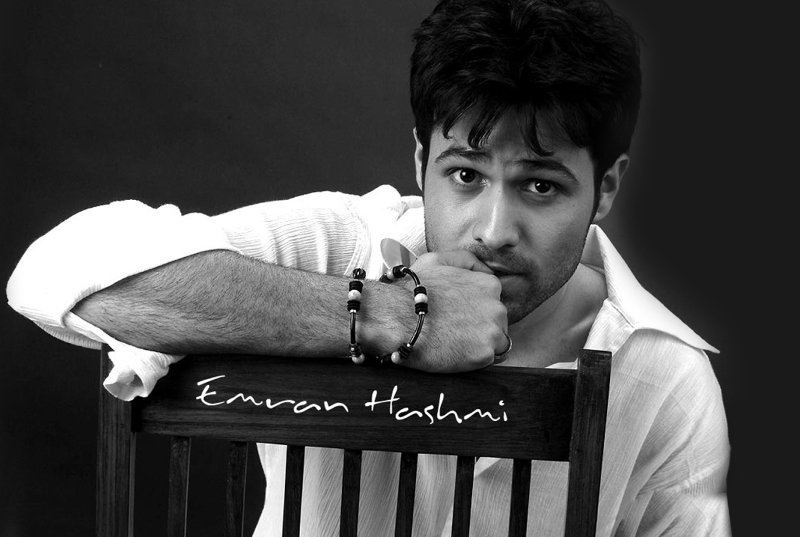 He is the third generation member in Bollywood from father's side
Emraan Hashmi was born in Mumbai into a family with strong filmy background. He is the grandson of Purnima Mohammad Ali, actress of yesterdays. His father Anwar Hashmi has also shown face in movies. As his maternal great-aunt Shirin Mohammad Ali was married to filmmaker Nanabhai Bhatt, he got related to Bhatt family. Later Emraan became a part of many memorable and hit movies made by Bhatt camp.
Though related to film world, his father is into business, and his mother is a homemaker. His mother is a Christian, and he was brought up as a believer of Islam. His paternal grandfather, Syed Shauqat Hashmi, migrated to Pakistan after Partition, while his paternal grandmother Purnima preferred to stay in India and worked in films. Her real name is Meherbano Mohammad Ali, who later married filmmaker Bhagwan Dass Varma.
He created a new onscreen image through 'Murder', which became a benchmark for new generation heroes
Emraan Hashmi graduated from Sydenham College in Mumbai. After that he pursued a career in Bollywood. He started his film journey through his supporting role in Vikram Bhatt's thriller Footpath in 2003, and got noticed. Erotic thriller Murder in 2004 opposite Mallika Sherawat marked his debut in a lead role, and he became a sensation because of the erotic scenes in the film. The movie turned to be a blockbuster and songs became instant chartbusters. From there on he created a new romantic screen image which was not so familiar to Bollywood screen before.
His sizzling chemistry with his co-stars on screen, his romantic image and kissing scenes earned him the title, The Serial Kisser of Bollywood. For the next nearly one decade he played similar kind of romantic roles, and tasted both success and failures. Apart from romantic roles, he has been a part of several thrillers, action oriented films and also horror-romantic films. He tasted success in all these genres.
Among his super natural thrillers, Raaz 2 (2009), Raaz 3 (2012) and Ek Thi Daayan (2013) are his memorable movies. His tragedy film series – Jannat also met with critics' appreciation and commercial success. Awarapan was enough to break his stereotypic roles, though the movie couldn't achieve commercial success. Some of his flop films made during this period are Tumsa Nahin Dekha, Chocolate, Dil Diya Hai, Aksar, The Killer, Dil Toh Baccha Hai Ji, Good Boy Bad Boy, The Train, Jawani Diwani, Tum Mile, The Train, Crook, Rush, Raja Natwarlal, Ghanchakkar etc. Ungli fared average at box office.
His career is in downstream for the last few years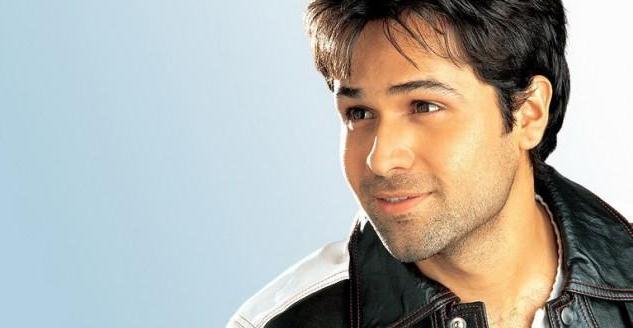 With mid-2010s his career faced a downfall. Most of his films have been declared flops. Raaz: Reboot, Mr. X, The Body, Azar, Hamari Adhuri Kahani, Why Cheat India etc flopped at box office. However his lead role in Hamari Adhuri Kahani received rave reviews from critics. Baadshaho (2017) was his last hit film, where he became a part of ensemble cast. Ezra is his upcoming release, which belongs to horror genre, and it's the Hindi remake of Malayalam film with the same title.
Emraan Hashmi – 25+ Interesting and less-known facts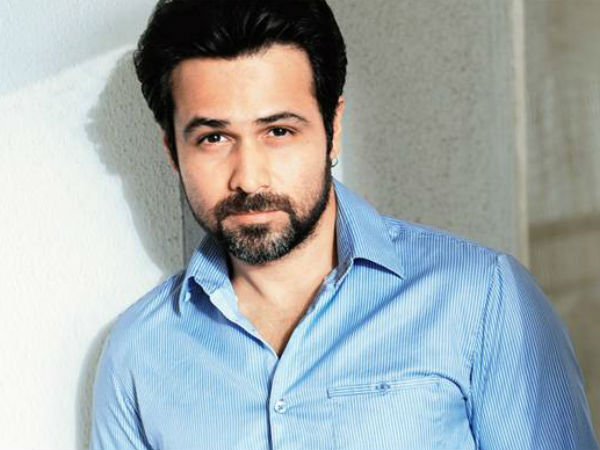 1. Emraan Hashmi was the first hero among new generation actors who introduced lip locks to Bollywood, and after that such scenes became mandatory in mainstream cinema.
2. Filmmaker of yesterdays, Nanabhai Bhatt was his granduncle. His mistress Shirin Mohammad Ali was his maternal great-aunt. That's how he got related to Bhatt family.
3. Nephew of filmmakers Mahesh Bhatt and Mukesh Bhatt, he is the second cousin of Pooja Bhatt, Vishesh Bhatt, Rahul Bhatt and Alia Bhatt. Actress Soni Razdan is his aunt.
4. He is the cousin of filmmakers – Milan Luthria (with whom he worked in hit films – Once Upon A Time In Mumbai and Dirty Picture) and Onjolee Nair.
5. His other cousins related to filmy world are Dharmesh Darshan, Suneel Darshan, Mohit Suri and Smiley Suri. He has worked with Mohit Suri in multiple number of films.
6. Through Mohit Suri he is related to actress Udita Goswami (Suri's wife). He had a sizzling chemistry with Udita Goswami in 2005 movie, Zeher which was Mohit's directorial debut. Agar Tum Mil Jao featured on them was immensely popular. They also shared screen space for Aksar the following year.
7. Bollywood writer Robin Bhatt is his uncle.
8. His father has appeared in Bollywood blockbuster Baharon Ki Manzil.
9. He has worked as an assistant director for a few movies before he turned an actor. Raaz starring Bipasha Basu and Dino Morea was one such movie.
10. He attended auditions for 2001 film, Yeh Zindagi Ka Safar, and didn't get through. Otherwise he would have made his screen debut opposite Ameesha Patel.
11. He received Best Supporting Actor nominations at Filmfare awards for his roles in Once Upon A Time in Mumbai and Shanghai, and he is yet to receive his first Filmfare award. He was also nominated for Best Performance in a Negative Role for the movie, Gangster.
12. He earned the title of 'Serial Kisser' after the promo of Jawani Deewani got released. However the movie was a disaster. By that time his lip locks in Murder and Aashique Banaya Aapne had already brought him to spotlight.
13. Once he revealed that while he watched Murder with his wife, she dug nails in his arms in anxiety. After that they never watched his movies together, if they have intimate scenes. In fact after every kissing scene in a movie, he presents his wife with gifts, and now a cupboard is filled with them.
14. Among all co-stars he feels that his kiss with Jacqueline Fernandez in Murder 2 is the best, as it was simple. In his opinion his kiss with Mallika Sherawat was the worst, though the movie Murder was a game changer for him.
15. Raja Natwarlal was his first ever movie to receive U/A certificate from censor board without any cuts.
16. He once changed his name to Farhan Hashmi, and later reverted.
17. Since school days he was not keen in watching Bollywood films. After joining films too, he never changed his habit. That may be one reason why he created a niche of his own among his contemporaries, entirely different from others.
18. He married Parveen Shahani in 2006 after almost 7 years of courtship. He met her at school. He prefers spending quality time with family rather than going to loud parties.
19. Though he is known for his playboy and romantic image onscreen, outside his profession he is a perfect gentleman, and has never been linked with any of his co-actresses. He always keeps low-key profile in media circle, and stayed away from controversies. Yes, he is just opposite and contradictory to his screen image.
20. After marriage he announced that he won't do lip locks onscreen, as he didn't want to see his kids watch those scenes. However he returned to the same 'Serial Kisser' image after a couple of years.
21. His kid Ayan is a cancer survivor, and Hashmi later wrote a book to encourage fighters of the disease. In 2016, Hashmi launched the auto-biographical book called "Kiss Of Life".
22. In the past two decades, if we point towards an actor with maximum chartbuster songs, definitely it would be Emraan Hashmi, more than Khans and Hrithik Roshan of Bollywood. Even if his films perform terribly at box office, his songs perform reverse.
23. Himesh Reshammiya composed music for many of his chartbuster films since 2005. Their successful association began with Aashiq Banaya Aapne (2005), which was a huge chartbuster. Later the composer delivered chartbuster songs for Aksar, Dil Diya Hai etc. In most these cases, the composer rendered his voice for the actor, which was liked by audience.
24. American thriller Derailed (2005) was remade in two different Indian languages and released exactly the same year 2005 – Pachaikili Muthucharam and The Train. While the Tamil version directed by Gautham Vasudeva Menon was a hit, its Bollywood version starring Emraan Hashmi was a flop.
25. Murder (2004) was the second theatre release of both Ashmit Patel and Emraan Hashmi, and helped both to gain early recognition in Bollywood. In fact it was the first commercial hit of all the three lead actors, Ashmit Patel and Emraan Hashmi, alongside Mallika Sherawat.
26. Both Ashmit Patel and Emraan Hashmi were launched by Bhatt camp in same year – 2003, and their debut movies were flops. Both started their film journey as assistant directors under Vikram Bhatt. In fact Ashmit has worked as an assistant director in Footpath, the movie which marked Emraan Hashmi's screen debut in a supporting role.
Top Bollywood songs featuring Emraan Hashmi
Bheege Hont Tere from Murder (2004)
Kaho Na Kaho from Murder (2004)
Mujhe Tumse Mohabbat Hai from Tumsa Nahin Dekha: A Love Story (2004)
Maine Soch Liya from Tumsa Nahin Dekha: A Love Story (2004)
Yeh Dhuan Dhuan from Tumsa Nahin Dekha: A Love Story (2004)
Woh Lamhe Woh Baatein from Zeher (2005)
Agar Tum Mil Jao from Zeher (2005)
Jaane Jaa Jaane Jaa from Zeher (2005)
Aashiq Banaya Aapne from Aashiq Banaya Aapne (2005)
Aap Ki Kashish from Aashiq Banaya Aapne (2005)
Juda Hoke Bhi (Remix) from Kalyug (2005)
Zahreeli Raatein from Chocolate (2005)
Halka Halka from Chocolate (2005)
Soniye Soniye from Aksar (2006)
Jhalak Dikhlaja from Aksar (2006)
Mohabbat Ke Guzarish from Aksar (2006)
Afsana Banake Bhool Na Jaana from Dil Diya Hai (2006)
Diya Dil Dil Diya – Remix from Dil Diya Hai (2006)
Tu Hi Meri Shab Hai from Gangster (2006)
Mahiya from Awarapan (2007)
Toh Phir Aao from Awarapan (2007)
Tera Mera Rishta Purana from Awarapan (2007)
Woh Ajnabee from The Train (2007)
Zara Sa Dil Mein from Jannat (2008)
Lambi Judai from Jannat (2008)
Tum Mile from Tum Mile (2009)
Dil Ibadat from Tum Mile (2009)
Tu Hi Haqeeqat from Tum Mile (2009)
Maahi from Raaz: The Mystery Continues (2009)
Pee Loon from Once Upon a Time in Mumbaai (2010)
Tujhko Jo Paaya from Crook (2010)
Tere Bin from Dil Toh Baccha Hai Ji (2011)
Hale Dil Tujhko Sunata from Murder 2 (2011)
Aa Zara from Murder 2 (2011)
Phir Mohabbat from Murder 2 (2011)
Ishq Sufiana from The Dirty Picture (2011)
Deewana Kar Raha Hai from Raaz 3D (2012)
Tu Hi Mera from Jannat 2 (2012)
Jo Bheji Thi Duaa from Shanghai (2012)
Hamari Adhuri Kahani from Hamari Adhuri Kahani (2015)
Hasi Ban Gaye from Hamari Adhuri Kahani (2015)
Yaad Hai Na from Raaz Reboot (2016)
Bol Do Na Zara from Azhar (2016)
Kehdo Tumhe from Baadshaho (2017)
Dil Mein Ho Tum from Why Cheat India (2019)
(Visited 867 times, 1 visits today)