Top 15 Bollywood Duets of Kumar Sanu and Alka Yagnik Composed by Anu Malik
Kumar Sanu & Alka Yagnik remained the most sought playback singers of 1990s, and they together registered most number of chartbusters during the same decade, when both singers enjoyed their career peak. The singer duo has given some chartbuster hits in association with Anu Malik, during the 1990s era of sweet melodies. Yet he recorded many hit duets with Udit Narayan too. Let us list top 15 combination songs of Kumar Sanu, Alka Yagnik & Anu Malik.
1. Raah Mein Unse from Vijaypath – Let us begin the list with one of the top romantic duets of 1990s. This romantic duet sung by Alka Yagnik and Kumar Sanu was released in 1994. Alka bagged a Filmfare nomination for this melodious duet. Zameer Kazmi penned the lyrics and the song featured Tabu and Ajay Devgan. The movie also included the very popular song of Alisha Chinoy – Ruk Ruk Ruk, featuring the same pair, and also Sagar Sang Kinare Hai sung by Kumar Sanu and Alka Yagnik.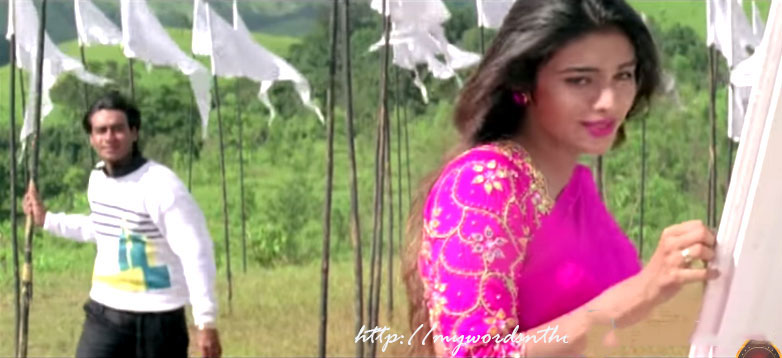 2. Palkein Ho Khuli Ya Bandh from Takkar – This soft number sung by Kumar Sanu and Alka Yagnik is definitely a lovely song to list here. The song featuring Suniel Shetty and Sonali Bendre was penned by Rani Malik. The composer extensively used the voices of Kumar Sanu and Alka Yagnik, apart from Udit Narayan and Sadhana Sargam to record his songs of 1990s, and the duo remained the most sought voices of the era too.
3. Churake Dil Mera from Mein Khiladi Mein Anari – One of the finest romantic tunes ever composed by the composer, the song was beautifully filmed on Akshay Kumar and Shilpa Shetty, who were then in a rumoured relationship. Anu Malik earned a Filmfare nomination for its compositions, and Rani Malik penned the lyrics. Anu Malik reused the tune of Antara to compose Sambhala Hai Maine for Naaraaz the same year, and the song too was popular. Zara Zara – is yet another duet from the same album sung by Kumar Sanu & Alka Yagnik, but filmed on Saif Ali Khan and Raageswari.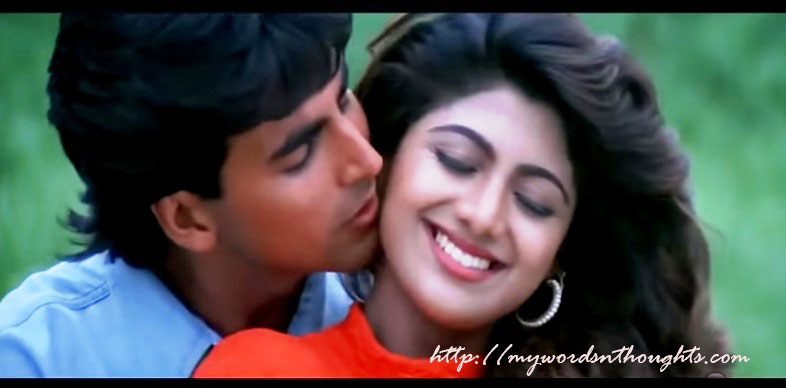 4. Title track from Soldier – Soldier is regarded as one of the finest works of Anu Malik's musical journey, and the album did exceptionally well. He also earned a Filmfare nomination for its compositions. All the songs were filmed on Preity Zinta and Bobby Deol, and I picked three songs for this list of 10 songs. It means the music is the strong point of the film. Sameer penned the lyrics of all its 7 tracks.
5. Mehfil Mein Baar Baar from Soldier – The movie included three duets of Kumar Sanu & Alka Yagnik, and I picked all the three. Though I didn't include this particular song in the list of Anu Malik's top chartbuster hits, I definitely feel Mehfil Mein Baar Baar deserves a position in the top list of songs here, sung by Kumar Sanu and Alka Yagnik.
6. Mere Dil Jigar Sei from Soldier – As I told above, all the three duets sung by Kumar Sanu and Alka Yagnik deserve a place in this featured list of duet songs.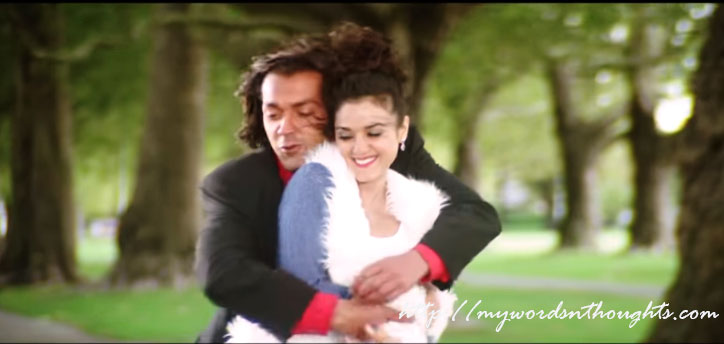 7. Tumsa Koi Pyaara from Khuddar – The song featuring Karishma Kapoor and Govinda was very popular when got released in 1994. Rahat Indori penned its lyrics.
8. Dil Mera Akela (Dhadkan Mein Tum) from Mela – The song featured Aamir Khan and Twinkle Khanna, and this intense love song was the top romantic song from the album. Sameer penned the lyrics. The movie also included a top duet – Tujhe Rab Ne Banaya, recorded in the voices of Udit Narayan and Anuradha Paudwal.
9. Baazigar O Baazigar from Baazigar – Baazigar was the first major hit of Anu Malik's career, and the music album also included the first ever recorded romantic song of Bollywood's best onscreen couple – Shah Rukh Khan and Kajol. The movie also proved to be a turning point of the professional careers of SRK, Kajol and Anu Malik as well. This dream sequence was lovely filmed too. Nawab Arzoo penned the lyrics of this title track.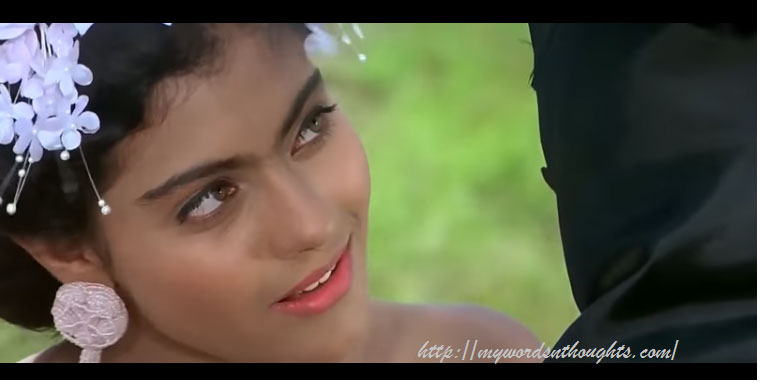 The movie included many hit songs sung by Vinod Rathod, Kumar Sanu and Asha Bhosle, and Baazigar O Baazigar is the only duet sung by Kumar Sanu and Alka Yagnik. Anu Malik received his first Filmfare award for best compositions of Baazigar for the year 1993, and both the singers – Kumar Sanu and Alka Yagnik received nomination for this particular song too. Both the singers earned Filmfare award for best playback singer in their respective categories, though for different songs. Kumar Sanu received the award for yet another song from the movie – Yeh Kaali Kaali Aankhein while Alka shared the award with Ila Arun for Choli Ke Peeche.
10. Is Pyar Se Meri Taraf Na Dekho (Pyar Ho Jayega) from Chamatkar – One of his top works of early 1990s, all songs got noticed. This beautiful composition was penned by Anand Bakshi, and the romantic song was filmed on Urmila and Shah Rukh Khan, one of their early releases in lead roles.
11. Badalon Mein Chup Raha Hai from Phir Teri Kahani Yaad Aayi – This romantic duet featured Pooja Bhatt and Rahul Roy. Qateel Shifai penned the lyrics. The movie also included a top solo song, Tere Dar Par Sanam Chale Aaye, recorded in the voices of Kumar Sanu & Sadhana Sargam. Also read: Top solos composed by Anu Malik.
12. Had Se Jyaada Aati Hai from Chehra – The romantic duet featuring Madhoo and Ayub Khan was extremely popular, though the movie was a flop. Lyrics were penned by Samir.
13. Dil Kehta Hai from Akele Hum Akele Tum – The movie is best known for some of the best compositions of Anu Malik. The movie fared only average at box office. However its songs are still heard by millions of music fans. Majrooh Sultanpuri penned the lyrics of this particular song featuring Aamir Khan and Manisha Koirala.
14. Ankhon Mein Tum Ho from Ankhon Mein Tum Ho – The romantic song featuring Suman Ranganathan and Sharad Kapoor is definitely the highlight of the film. Anand Bakshi penned its lyrics.
15. Aisa Milan Kal Ho Na Ho from Hameshaa – I am not sure if Shah Rukh Khan's hit film – Kal Ho Na Ho's title was derived from this song or not. Read more about SRK's film titles derived from popular songs. This hot song was filmed on Saif Ali Khan and Kajol. Lyrics were penned by Dev Kohli. The movie also included one more duet sung by Kumar & Alka and penned by Kohli – Dil Tujhpe Fida.
Na Jaane Kyu (Yeh Khushi ke Mehfil) and Tere Aage Peeche from Hum To Mohabbat Karega, Masoom Sanam from Suraksha, Ishq Vishk Pyaar Vyaar from Ishq Vishk, Hero Hindustani from Hero Hindustani, Luv Hua from Jaanam Samjha Karo, Aur Hum Tum from Wajood etc are a few more popular duets of Anu Malik sung by Kumar Sanu & Alka Yagnik. Hope you enjoyed my list.
Read a few more interesting articles about the celebrated music composer of 1990s – Anu Malik