Selfie Makeup – How to do makeup without a makeup artist?
If you want to give angel look to your looks while going to college, you can scroll through the numerous online videos to choose a particular one and experiment with it. Yes, things have changed a lot in the fast advancement of technology. Earlier for simple makeup too, one had to visit a beauty parlour. Today it's the age of self-makeup. When you are alone with plenty of time in hand, you can experiment with different looks, isn't it?
While doing self-makeup, some mistakes may occur. For those girls who want to do self-makeup, let me provide a few basic tips to get rid of such simple mistakes.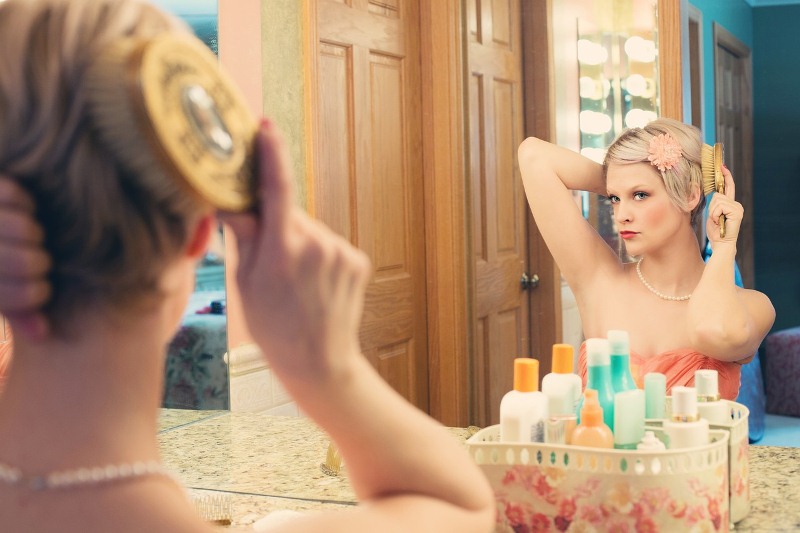 Step 1: Clean your face
Today's makeup slogan is – Less is more. Makeup should be minimal or of nude type, and it gets appreciation most. The trend has gone, when foundation was applied in layers giving an artificial look to face. Let's start from basic.
1. Use a good face wash, choose one which suits your skin most. Wash your face and remove the moisture using a towel or tissue paper.
2. Apply a moisturizing cream and wait for 15 minutes before you apply foundation. During this short interval, the moisturizing cream penetrates deeply into the skin and supplies enough moisture.
3. Foundation hides small patches and irregular pits on your faces to great extend and gives a smoothening effect. Keep in mind the T-shape connecting forehead, nose and its either sides and lips while applying foundation. You can use liquid/powder foundation as small drops/spots on your face here and there, and blend it nicely to either side. You need not apply a second coat. Thick layer of foundation in neck and ears can turn bore.
4. Apply compact on the top of foundation. Today testers are available in beauty shops, and you can choose desired foundation and compact after testing it on your face. Choose one which well suits your skin colour. You can test it in the inner area of wrist, which is less exposed to sun or the area where ears, chin and neck joins, to choose a particular shade. Use a puff to apply compact on your face, and blend it well using a brush.
5. Use a concealer to cover the darkness around eyes, pimples and scars on faces etc. Choose one with a tint of yellow colour. It helps to retain the natural colour of your face. Adopt T-shape while using concealer, and start with middle portion. Blend it well towards other sides. By doing so, contouring of face can also be done perfectly.
6. Smile at mirror, and locate the jaw bones. In the areas of cheeks projected outwards, blush it using a blush brush.
7. If you use bronzer and highlighter, use it before blushing your cheeks. Otherwise makeup may appear artificial. Bronzer intensifies the skin tone, and is done starting from beneath cheek bones and ends at the beginning point of ears, and also the either side of noses and forehead. If done so, your face appears sharp and thin. Flatness appearance can be reduced very much. Highlighter gives a slight wet look to face, and is applied light on cheek bones, forehead, eye lids and upper lips.
8. Red coloured lips and heavy smoky eyes never make a match. If eyes are highlighted, nude lip is the best. If dark shade is given to lips, keep makeup minimal highlighting lips only.
Step 2: Highlight the eyes
Drawing eye brows – was out of fashion till recent time. But now trend has changed in the recent times. Even the beauties with very thin eye brows beautify them using an eye pencil. You can use cake and brush instead of eye pencil to draw eye brows. If so, the gaps in the eye brows can be completely filled. Here I suggest a few more points.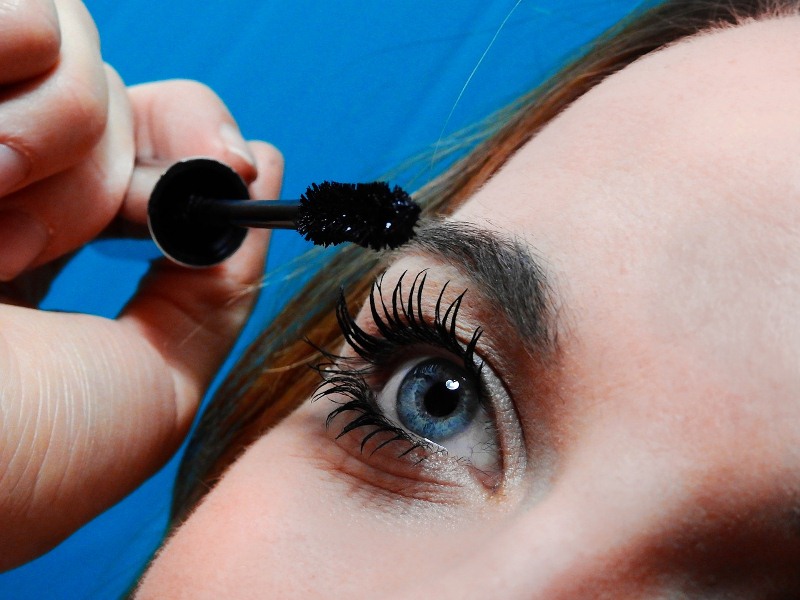 1. If you are formal, black or brown eye pencil suits the occasion best. You can also experiment with a combination of both shades too. Smudge your eye brows using an ear bud.
2. If you own small eyes, use an eye pencil to draw beneath the lower eye lids. Now draw a line using black eye pencil, and smudge using buds to give an illusion of big eyes. For big eyed people, black kohl suits most. It gives a pleasing appeal.
3. In formal eye makeup to get a rich look, you can add a thin coat of an eye shadow with some light shades. Keep it uniform in all areas where you apply eye shadow. Apply mascara to enhance the looks.
4. If you have planned to attend a party, choose an eye shadow with shimmer. You can experiment with shades of your choice or those matching the colour combinations of the costume you wear for the occasion. Use light shades close to eye lids and darker shades todays the extreme end. Using your fingers, you can blend the eye shadow.
5. For a night party, you can use eye liners of blue or green to give an outline to make your eyes attractive. You can also try with normal black eye liner first, and the outline with colourful shades.
6. Use an eye pencil to draw the tips of eyes and smudge it to make your eyes bigger.
7. Avoid plastic eye lashes, if you have decided to use false eye lashes. Choose one with natural colours. Buy eye lashes with medium sized ones, and after fixing into the right position, you can cut off the tips.
8. You can also apply 2 or 3 coats of mascara to make your eyes attractive, as an alternative to artificial eye lashes.
9. If you have less hair at the beginning point of forehead or a person with broader forehead, using the eye cake used to draw eye brows, gently fill the position in the hair. Hair gets a thick appeal. Separate powder is available in shops for use, and can be used to fill hair. Using a brush, you can apply it in hair easily.
Step 3: Lively lips play an important role
You can use lip liner without using lipstick, as per latest trend. Though red shades are trending, for formal occasions, you can choose neutral shades such as peach, flesh etc. Here are a few more new trends.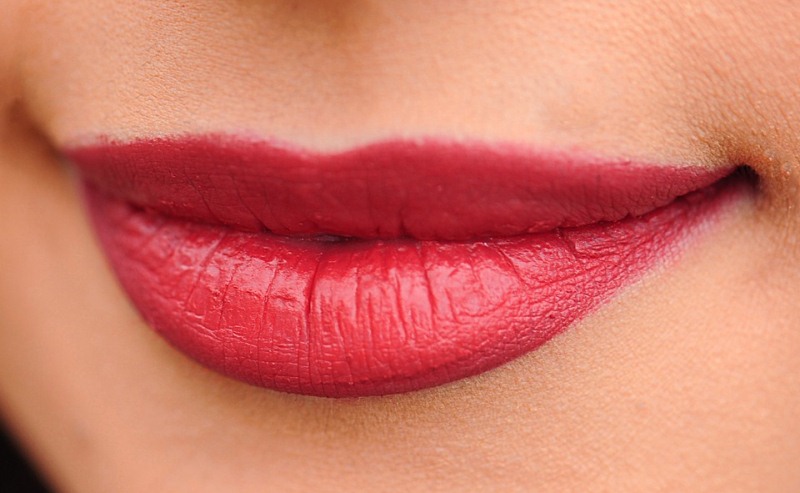 1. If your lips are a little bit pale, apply a little foundation to lips also before applying lipstick. Otherwise the corners of lips may appear little darker.
2. If you have very beautiful lips without marks or cracks, pink or maroon shades can be used in formal occasions, but as light coat.
3. Apply lip balm before lipstick. It prevents the dryness of lips.
4. After applying lipstick, place a tissue paper in between two lips. The excess lipstick will be absorbed by the tissue and give your lips a finished look.
5. While keeping minimal makeup, you can choose dark lip colour such as violet, red, brown, pink or maroon, if you are to attend some special eve. It's the latest trend. As your lips are highlighted this way in this makeup style, marks and spots on your face won't be easily visible.
6. For formal makeup, choose mat finish beauty products. Oily makeup can add artificiality to your looks.
7. Removing makeup is equally important as applying it. Most people use a tissue paper to rub and clean the face. But it brings wrinkles to face easily. Apply a little baby oil, cleansing milk or moisturizer on your face to remove makeup, and then clean your face using face wash. Use a soft tower or tissue paper to remove the moisture content.
Makeup with fail
Here I suggest a few simple tricks to do your makeup with perfectness.
1. Keep your eye pencil in refrigerator. If so you can draw your eyes and eye brows sharp.
2. While using brush to apply eye shadow, hold the middle portion of brush by your fingers and blend. Giving extra pressure or holding the bristles of brush while doing makeup cannot finely blend the shades giving cracks.
3. Before applying mascara, just strike once the tip of mascara brush in the inner edge of the bottle. Excess mascara will fall back into the bottle. Also, apply the second coat only after the first one is dried completely.
4. After makeup, wash and clean makeup brushes. If you can't do it on regular basis, do it once in a week. Make a solution of shampoo and conditioner adding water and wash your brushes in it. Then place them in a dry towel and keep them exposed to air for a while to dry completely.
5. Scrubbing is needed for lips only. A little sugar and 3 or 4 drops of honey together form a nice scrubber. Apply this mixture on your lips and gently rub it to remove the dead cells of lips. If so, cracks won't appear while applying lipstick.
6. Waterproof mascara is the hot favourite to everyone. But it's difficult to remove also. You can use normal mascara, and apply waterproof as the second coat – an instant solution.
7. Blush not just contribute to add reddish shades to cheeks. Applying blush from either side of cheeks to upward portions give a perfect shape to your face.
8. Applying foundation directly to ears and neck will make your face appear bigger. Instead nicely blend the foundation applied on face to ears and neck portions.
9. Instead of using brush to apply foundation, choose the ring finger. Your face gets a good massage too.
Image source: Pixabay
Read a few more articles on Makeup tips & Ideas. Here is the page link. Click on the images in the gallery to read.