Useful tips for your family trips
Family trips are enjoyable. It gives some quality time to spend with dear ones. But such trips turn interesting only if it's free of dangers and suitable precautions are to be taken to avoid most of such threats. To make your trips enjoyable and a celebration, here I suggest a few important points to note.
In the summer vacations, families often arrange a trip to some hill station to get rid of heat; also a relaxation with kids during their vacation. You can choose any destination for your journey, but plan the trip a little bit early. As you take your kids and whole family with you, everything should be pre-planned to avoid difficulties in future trip. Take care of these points as a sort of preparation for the trip.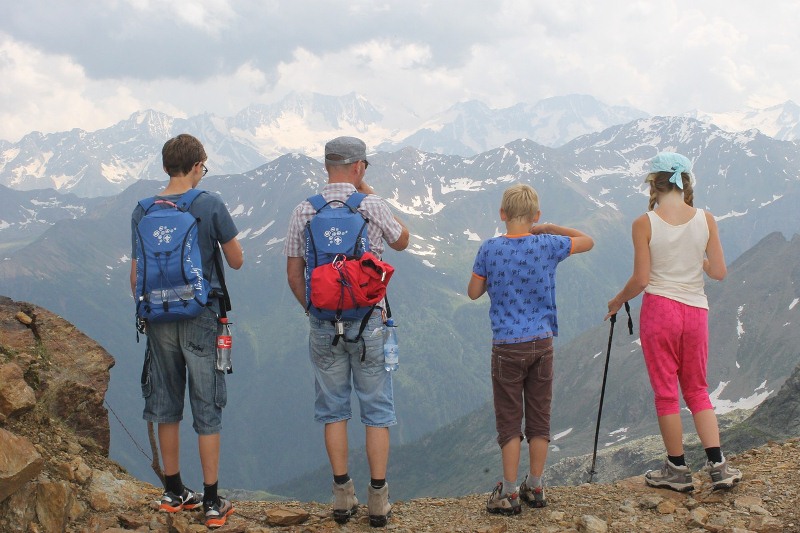 Keep an eye on travel budget and reduce it by these means
If you alone, it's not a big deal if you spend a little bit more for tickets. But when you go out with the family, you can spare a little amount from travel expenses for other things also. To reduce travel expenses, you can try these methods.
1. Based on the climate and celebrations, each tourist spot owns some special season every year. During this time, you may need to spend much more for its expenses including the tickets and accommodation facilities. Also the place will be much crowded during seasons. If you need to reduce the expenses of your travels, avoid such seasons. You can plan the time just before the beginning or just after the end of the season time. If so, climate remains pleasing. October-March is the major season for tourists in almost all tourist destinations.
2. Tourist packages are arranged by agencies for tourists. You can go through different packages, and choose the best one that suits you. Closely examine travel expenses and accommodation charges. But preference should be given to those tourist locations where you can enjoy fully.
3. Prepare a budget before the start of journey. The route, the place to stay, places to visit, estimated expenditure at each location etc can be planned early itself, and you can prepare it taking suggestions from other family members. It's also a nice idea of keep note of spent money during the travel.
4. Shopping without planning can empty your pocket easily. While planning budget, spare required amount for shopping as well. Never spend a penny more than that. For long trips, big luggage is inconvenient.
5. Railways provide the cheap means of transportation in India. Tour packages are announced by Indian railways for tourists. Trains such as Bharat Darshan and Buddhist Circuit Tourist Train are reserved for this purpose.
6. Business class people travel frequently, and flight time for such people are early mornings and late nights. If you avoid such flights, flight tickets can be made pocket friendly.
7. If you choose night time for travels, you earn a few more benefits – time and expenditure for accommodation. Day time can be spared to watch your tourist spots.
For a safety trip
If you are not keen to arrange suitable provisions for the safety of your family, it's nothing short of a fierce dream. Take note of these points, if you are travelling with your family.
1. Wear life jacket while travelling in boats, as a part of your tours. You should stay away from the edges of risky places like cliffs.
2. If a stranger asks you your phone or give you a luggage to keep for some time, never hesitate to say no. If he annoys you, you can inform the matter to the safety officers.
3. Choose simple costumes for trips. Also avoid expensive ornaments and accessories. Such persons will be noticed most in the crowd, and invites risks of theft. It's always a better decision to avoid precious jewellery. Give less expensive plastic bangles and beaded chains to kids.
4. You should have a clear cut knowledge of the place where you are to go. You can take note of their culture, laws, rituals etc. Each society follows its own rules, customs and religious beliefs. Never question their beliefs or laws, and keep discipline while travelling with family.
5. You should make aware of your children, things to be done if they go missing. Ask them to approach only policeman or safety officers in this case. Make them memorize your phone numbers, place name, address etc. You can also note all these things in a piece of paper or slip, and keep it in his pocket or handbag. Kid may not communicate properly with others, in case he lets lost.
A safety kit for safety travels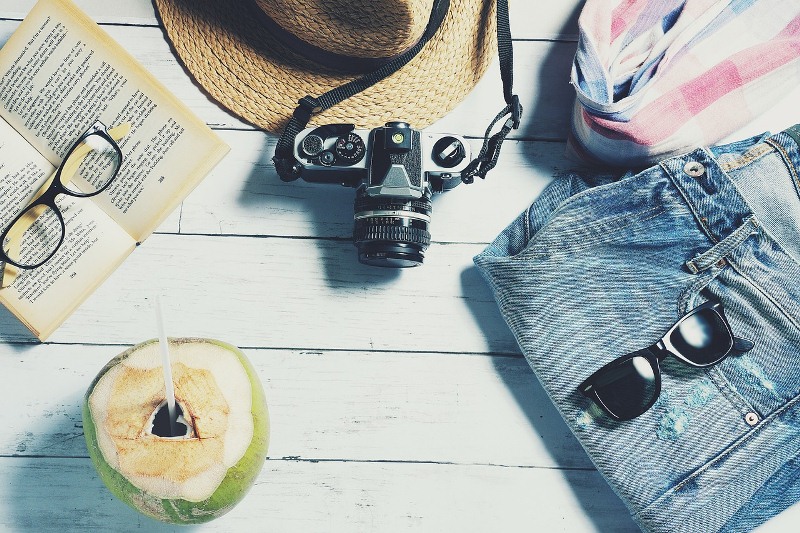 If your kid falls somewhere and get injured, what will you do? If dust and a different climate condition brings back the allergy issues? For such instant needs, keep a first-aid box in your baggage. It helps you in the most needed hours.
1. You can keep your health card in your pocket, which include name, address and blood group. For emergency situations, it will definitely help you. You can also keep note of your regular medicines and their content. If possible, ask your doctor's help in this matter before the beginning of your trip. Even if you are not able to buy the same medicine, such notes can help you to find medicine of some another company with same content.
2. Keep first aid kit with you which includes cotton, medicine for injuries etc. You can also carry medicines for cold, fever and digestive issues, pain killers, band-aid etc.
3. Maintain proper hygiene throughout your trip to ensure a safe and happy journey. Otherwise many diseases and health issues can affect you. Carry with you, tissue paper, hand wash and hand sanitizer.
4. If elderly people also join the group, choose tourist locations keeping into note of their tastes, and also the climate which they can easily adjust to. Avoid trekking in such cases. Also avoid areas where you need to walk long distances. Keep blood glucose monitoring device and digital blood pressure monitor with you, to check their blood sugar level and blood pressure if needed.
While travelling with kids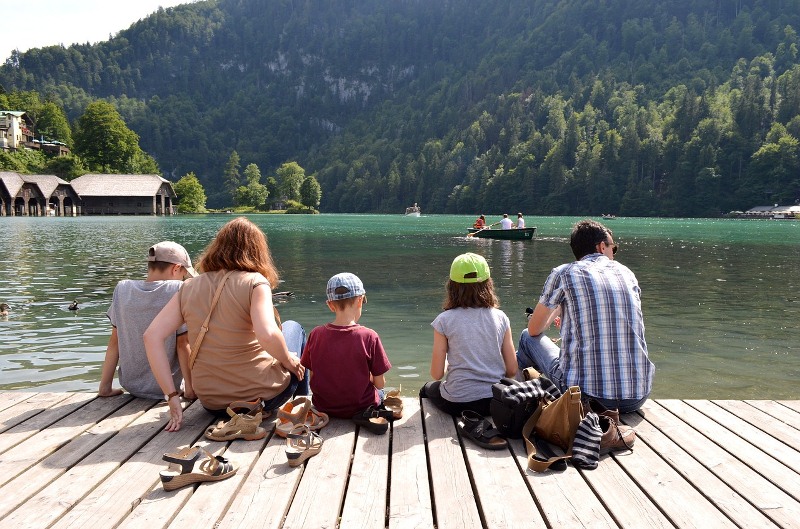 Kids are really mischievous, and on such enjoyable trips it's not easy to control them. If you make your trips enjoyable to kids as well, family trip definitely becomes a funny trip. Read a few more tips here.
1. If you are planning for a first trip with your kid, choose some location with short distance. For a test run, you can choose zoo nearby or tourist spot just a few kilometers away. It not only helps you to know if he enjoys such trips or not, but also to find those things which are needed for a long trip.
2. You can carry a few toys and puzzles of your kids when you set off for a family trip. It helps them to stay away from boredom for short intervals. You can also gift them a small camera, and make him engaged in the pleasant scenes throughout. If your kid is used to certain toys and sleep or play with it, take them along with you. The toy ensures a safety feel in his mind.
3. It's always a better decision to carry kids' meals with you; dry fruits, cleaned fruits and boiled water etc to mention a few. Diseases can easily affect kid through contaminated food and water, and hence it's the best solution.
4. While having food from a restaurant, choose menu which suits your kid as well. If you choose restaurants with play area, it gives him some chill moments to fly too. It may get rid of his boredom of long travels in bus or car.
5. Keep extra dresses for kids, as their dresses get soiled easily. While packing costumes, choose those that fit the climatic conditions of the places you visit. If you are taking a toddler with you, parents should also keep extra dresses.
6. Cottages or small homes are best to stay, instead of hotel rooms. If you have kitchen and laundry area in such cottages, it adds provisions to prepare food for kids and wash clothes as well. To make solid foods for babies, you need not depend on hotel canteens. Kid also finds enough space to play and relax, and hence won't ask you to go home.
7. Kids should get sound sleep. Otherwise they turn mischievous. Make him sleep exactly at the same time he does at home. If you have a habit to wear him separate night dresses, carry them for your trip as well.
8. If you have planned for a foreign trip, consult a doctor at least 2 months before the journey starts. Take vaccination if needed, and also carry with you, his medical records. During flight takeoff and landing, feed small babies with a feeding bottle. Pressure variation won't affect their ears.
9. It's always a better choice to take kids for a tour in the off-seasons, which are less crowded. You can choose week days for your tour. You can choose Wednesday or Thursday for such family trips.
Image source: Pixabay
Also read a few more articles on travel tips. Click on the images in the gallery to read
(Visited 97 times, 1 visits today)