25 Easy Kitchen Tips for Housewives – Series 5
A few days back I started a kitchen series for housewives to make your work easy. I have included a few more tips as well, to make your dishes tastier. I chose to bind and serialize 25 tips together. And here is series no: 5. You can read its first part here. All the tips have been serialized.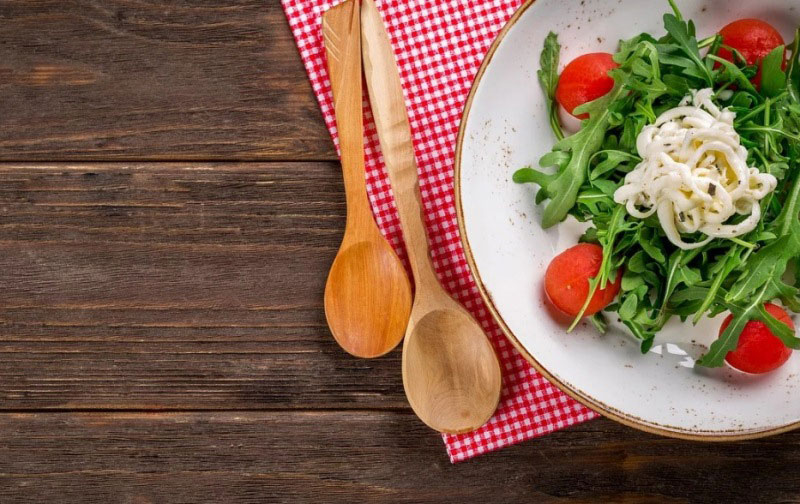 1. If your tomatoes are over ripen, soak them in cold salt solution for sometime. Your tomatoes turn stiff. You can also keep tomatoes in salt water as such overnight and use next day morning.
2. If your biscuits have lost crispness, transfer them to a plastic cover and refrigerate for 1 hour. Your biscuits will regain stiffness.
3. Add a little milk while frying onions. They won't burn easily. Your onion slices also get good colour.
4. Apply a little lemon juice on the knife before slicing Kerala banana (big sized banana). Your banana slices won't turn black colour.
5. Apply a little butter on the knife before cutting dry fruits. Your cutting process turns easy. You can also spread a little rice flour as an alternative. You can easily cut dry fruits.
6. To remove bitter taste of methi leaves (fenugreek leaves), wash the leaves first. Sprinkle a little salt and turmeric powder and allow it to rest for 2 hours. Wash it once again before use.
7. If you want to cut and keep lemon for a long time, wash it once as soon as you cut it. It won't change bitter.
8. Immerse bitter gourd in water used to wash raw rice. It lessens bitter taste.
9. If your milk separates while boiling, prepare paneer from it. Otherwise blend it well in a mixer and use to prepare tasty curd.
10. Squeeze a little tamarind juice while preparing okra. The mucilage nature of okra reduces.
11. If you have added turmeric powder in excess to a curry, make a cooked rice bundle using cloth and immerse in curry. It absorbs excess turmeric and reduces the unpleasant smell and taste.
12. If your curd is too sour, add some milk and a pinch of sugar. The sour taste reduces.
13. It you want to boil broken egg, add 1/2 spoon vinegar to the boiling water. Yolk won't come out and it will cook well inside the shell.
14. If you are making omelet in a flat pan, to avoid sticking to bottom, apply a little vinegar to the pan.
15. If you have scrapped coconut in excess, apply a little salt and place in refrigerator. You can use it the next day.
16. Before preparing salad, immerse lettuce leaves in ice water for some time. It adds crispness to leaves while preparing salad. You can do it after tearing them into pieces, instead of using knife. Salad stays fresh for long time.
17. If you find it difficult to grind coconut, sprinkle a little water and place scrapped coconut in refrigerator for some time. Then you can grind it to a smooth paste.
18. While boiling milk, add a pinch of sodium bicarbonate. Milk won't separate and you can prepare thick curd from this milk.
19. You can preserve fried pappads (pappadam) in refrigerator, in enclosed plastic cover. It won't loss its freshness.
20. Apply a little oil on onions, shallots and garlic and place under direct sun for some time. You can peel off the outer skin easily.
21. After frying vegetables, spread a little gram flour (besan) on its top. The flour absorbs excess oil.
22. If your potatoes or carrot is overcooked, smash well and use for preparing easy cutlets.
23. Add a little lemon juice while frying okra. It gets fried better.
24. Split bitter gourd into two portions and marinate using a mixture of salt, turmeric powder and curd. Use it after half an hour. Bitterness reduces significantly.
25. If you wrap big sized Kerala banana in plastic covers, it won't ripe easily.
Image source: Pixabay
Read a few more interesting articles related to easy cooking. Here is the page link. Click on the images in the gallery to read
(Visited 90 times, 1 visits today)