Some Amazing and Interesting Facts about Bollywood Actors of all times
Most recently I have added an article about 75+ interesting facts of Bollywood, related to actors,, musicians and other artists belonging to different generations. As that particular post was a bit lengthy, I thought of adding a new post, sharing a few more interesting facts about Bollywood male actors, who played either lead or character roles. To go through that interesting article, please use this link. You can read a few less-known facts about Bollywood actors as well. In this post, let me add a few more, related to actors only. Let me add, while I am preparing articles on biographies about Bollywood celebrities and other Indian personalities, I try to add at least 2 or 3 interesting fact about that particular celebrity. Please check those facts as well, if you are interested.
1. Dabangg 2 was the first sequel of Salman Khan's career. It happened 23 years after his screen debut. Don 2 was the first sequel of Shah Rukh Khan's career, which happened 19 years after his screen debut. Interestingly Aamir Khan is yet to do a sequel of anyone of his films. But he was been a part of Dhoom Franchise, and played dual role in its third instalment.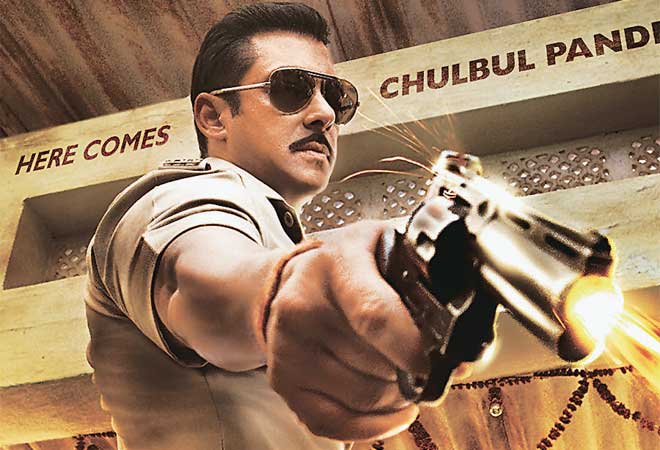 2. Hrithik along with Rajesh Khanna claimed superstar status with a single blockbuster where the actor played a double role – Hrithik for Kaho Na Pyar Hai and Rajesh Khanna from Aradhana.
3. Three big stars of old generation Bollywood – Rajesh Khanna, Rajendra Kumar and Raaj Kumar died at the age of 69. Just co-incidence – Their names start with 'Raj' (if we overlook Raaj Kumar's spelling) and interestingly all of them died while undergoing treatment of cancer. Also Rishi Kapoor's full name is Rishi Raj Kapoor who died of cancer aged 67. I shall try to find more.
4. Hrithik Roshan was diagnosed with scoliosis at the age of 21, and his doctors told him he may not be able to dance or do stunt sequences. He was a stammering child, and an extra finger thumb on his right hand often isolated him from his friends in childhood. But through hard work and determination, Hrithik rewrote everything, and is now a great inspiration to youngsters.
5. Jumping Jack Jeetendra started his acting career as a body double for actress Sandhya in the movie, Navrang. He was featured in the Holi song, "Are Ja Re Hat Natkhat", which garnered attention for its unique filming.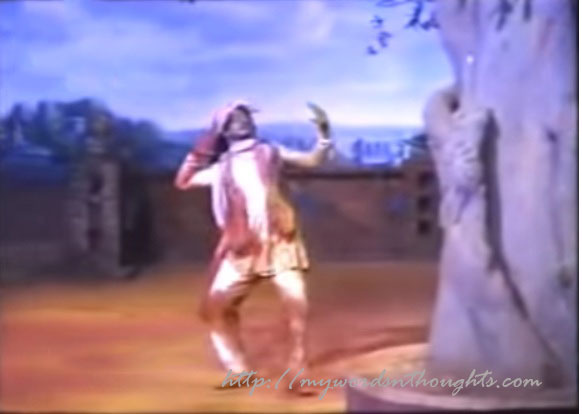 6. Actor Dharmendra received a sum of only 51 rupees for his debut film, 'Dil Bhi Tera Hum Bhi Tere' released in 1960.
7. Actor Joy Mukherjee is known for some of the eccentric foot tapping songs in Bollywood 1960s, and 'Duniya Pagal Hai Ya Phir Main Deewana' from 'Shagird' (1967) was one such. It happened during the shooting of 'Love in Tokyo' when he happened to visit a Hong Kong nightclub. He was so much impressed by the dance steps of a dancing lady in the club that he went up to her and asked her to teach him the steps. He used those steps for 'Shagird' song.
8. Rajesh Khanna married Dimple Kapadia when she was only 16, and her debut movie, Bobby was slated for a release then. They had a good age gap of 15 years. Despite the film became a blockbuster, she stayed away from celluloid for a long time.
9. Amitabh Bachchan is ambidextrous and can write with both his hands.
10. Since his struggling days in Hindi cinema, actor Amitabh Bachchan would turn up early at Filmstan Studios. At many times, he has opened its gates as he reaches before watchman.
11. Anupam Kher was just 29 years old when he played the iconic role of 60 year old man in Saaransh.
12. Prithviraj Kapoor was the first actor to be honoured with Dada Saheb Phalke Award posthumously. His son Raj Kapoor accepted this award on his behalf. Years later, Vinod Khanna became the second actor to receive this honour posthumously.
13. Siblings – Shammi Kapoor and his younger brother Shashi Kapoor were aged 79 when they died in the same decade. Shammi passed away in 2011 and Shashi in 2017. Find more celebrities who died in this decade.
14. SRK is feared of riding horses, and he doesn't eat ice cream.
15. Abhishek Bachchan has publically admitted that he never ate fruits. He runs far away from fruits.
16. Arjun Kapoor's phobia is for ceiling fans, and he always avoids them. He does not have a single fan in his home.
17. Shah Rukh Khan was the first choice for the lead role in Munna Bhai MBBS. Later the comic role became a major turning point of Sanjay Dutt's career.
18. A male actor is still to receive National award for best actor for a biopic based on a film star's life. Ranbir Kapoor was so close to receive the honour for portraying Sanjay Dutt in Sanju in 2019. Two actors shared the award this time, where Vicky Kausal's URI: The Surgical Strike was based on real life incidents.
19. Shah Rukh Khan really carried Deepika Padukone in his arms and climbed a few steps for a popular temple scene in 'Chennai Express'.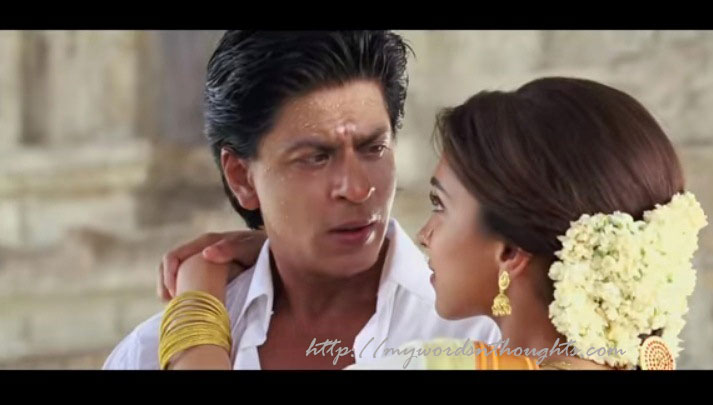 20. Dharmendra played lead role in Mera Gaon Mera Desh (1971), and also its remake Sholay (1975), and both films were commercially successful. Interestingly, he has earlier done three more movies almost sharing the same plot, Shola Aur Shabnam (1961), Aadmi Aur Insaan (1969) and Ishq Par Zor Nahin (1970) – A love triangle involving a friend, and the friend turning enemy soon after discovering the love.
21. Dharmendra used to bribe the light boys to commit mistakes during the shooting of film, Sholay, so that he could embrace Hema Malini repeatedly for a particular comic scene.
22. Between 1969 and 1982 he was paid more than lead hero in most of his films, where he mostly played antagonist or positive supporting roles. Rajesh Khanna was the only exception. He was paid more than Amitabh Bachchan in most of his movies in 1970s even while Bachchan stayed as the no: 1 actor of Bollywood.
23. Actor Jagdish Raj has been type casted as a cop for 144 films, which is highest among any actors across world cinema. He also holds Guinness World Record for being the most type-cast actor.
24. During his childhood days, Ranbir Kapoor used to have imaginary discussions with Adolf Hitler where he used to ask him about his evil deeds.
25. Akshay Kumar worked as a waiter in Bangtok, before he joined Bollywood as an extra actor or stuntman. Without any filmy background or godfather, it took a long time and a lot of struggles to reach a position, where he is right now.
26. Rajesh Khanna and his son-in-law Akshay Kumar – both are superstars of Bollywood, which is unique to have more than one actor from the same family.
27. Akshay Kumar always writes 'Om' on the top of any page before he start writing anything else.
28. Aamir Khan said no to Madame Tussauds wax museum in 2009. He is the only Indian actor to do so. The perfectionist always prefer to stay away from limelight, interviews and award functions, and never gives too much importance to awards.
29. During the filming of Satyam Sivam Sundaram, Raj Kapoor remained a strict vegetarian, and he stayed away from drinks. He changed this habit only after the premiere of this movie.
30. The lead role of Mr. India was initially offered to Amitabh Bachchan, and the script was written keeping him in mind. However he was not interested in doing an 'invisible man' role. The movie became a turning point of Anil Kapoor's career.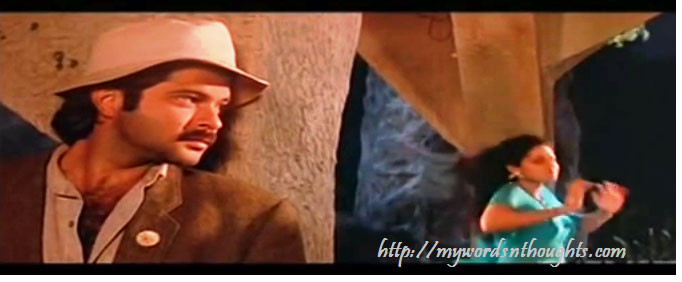 31. All the three big Khans of Bollywood – Aamir Khan, Shah Rukh Khan and Salman Khan are of same age, and they were born in 1965. Aditya Pancholi and Milind Soman too were born in the same year.
32. Amitabh Bachchan, Asha Parekh and Rajesh Khanna were born in the same year – 1942.
33. Only a few know, singing legends Lata Mangeshkar and Kishore Kumar share same birth year – 1929. Hrithik Roshan and Kajol (along with Karishma Kapoor and Urmila), Raj Kapoor and Mohammed Rafi, Hema Malini, Babita and Jaya Baduri, Meena Kumari and Madhu Bala (Read more about their striking similarities here), Waheeda Rahman and Sanjeev Kumar, Sonu Nigam and Aishwarya Rai, Akshay Kumar, Juhi Chawla and Madhuri Dixit, Sridevi and Govinda, Priety Zinda and Kamal Hassan, Sanjay Dutt and Boman Irani (played son-in-law and father-in-law in Munnabhai MBBS) etc are of same age, and born in same year. Read the post in detail, and get a few more celebrity lists.
34. Rajesh Khanna played a cancer patient in one of his most memorable films – Anand. Years later he died of the same disease aged 69. Strange, but true.
35. Several Bollywood hero father-son pairs have romanced with same actress on screen, of whom Dharmendra & Sunny Deol lead the list, known for their works with Sridevi and Dimple Kapadia. Other leading names are Amitabh Bachchan & Abhishek Bachchan (with Rani Mukerjee) and Vinod Khanna & Akshaye Khanna (with Madhuri Dixit).
36. Uday Chopra romanced Rani Mukerji in the movie, Mujhse Dosti Karoge. Later Rani married Uday's elder brother Aditya. Similarly Saif Ali Khan has romanced Kareena Kapoor's elder sister Karishma Kapoor onscreen in the movie, Hum Saat Saat Hain, a year before Kareena made her screen debut. Nassarudin Shah has romanced Supriya Pathak in Masoom, while Anil Kapoor worked in a series of movies with Sridevi.
37. Amitabh Bachchan is the youngest hero to work with Nutan (in Saudagar) and Mala Sinha (in Sanjog), and both are older than him. He was also the youngest leading man of veteran actress Waheeda Rehman (in Kabhi Kabhi).
38. Bollywood lost two Top stars and popular actors in year 2020 during lock down following the outbreak of Corona epidermic. Deaths of Irrfan Khan and Rishi Kapoor within a short time span of 24 hours so unexpectedly on 29th and 30th April shocked the whole cine world. Interestingly both were diagnosed with cancer almost at the same period while they were active in movies, and after a long battle they gave up almost at the same time. Both did a few movies in between, while undergoing treatment in US. The actors worked together in acclaimed movie, D-Day.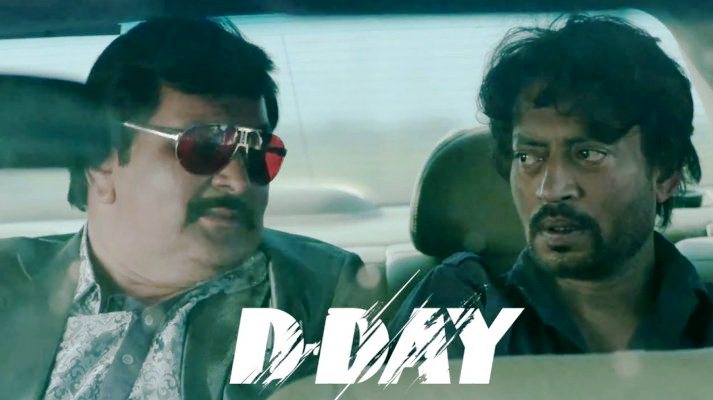 39. Sushant Rajput Singh has been a brilliant student in academics. He scored 7th rank at AIEEE 2003, written by 1.1million students.
40. Model turned actor Milind Soman held India National Swimming championship for 4 years. He also completed Ironman challenge in his first try.
(Visited 310 times, 1 visits today)