Top 20 Bollywood Songs of Kalyanji-Anandji & Kishore Kumar Combination
Kalyanji-Anandji remained one of the top music composers of Bollywood since mid-1960s to the next two decades. The siblings gave some of the amazing and evergreen romantic songs of Bollywood. Read: Top 30 Music Albums of Kalyanji-Anandji. Yet they never received the fame and popularity comparing with their contemporaries. But when we look back to that glorious era of Bollywood music, contributions of this duo can't be ignored. Also read: Duo composers of Bollywood.
They worked with almost all leading playback voices of the era, and this column is exclusively reserved for Kishore Kumar who sang some of his career best compositions like Don, Blackmail, Johny Mera Naam, Muqaddar Ka Sikandar in Kalyanji-Anandji's tunes. After R. D. Burman, definitely it was Kalyanji-Anandji who used Kishore's voice maximum in the era of 1970s. Needless to say, their combination includes several super hit tracks, both fast tracks and soft melodies. The composers who regularly worked with Indeevar and Anjaan gave a few of them to Kishore also. Kalyanji-Anandji, Amitabh Bachchan, Anjaan and Kishore Kumar also formed a successful quartet since mid-1970s giving several blockbusters. Let me list 20 of the best Bollywood songs of this combination, and I have sorted these songs in alphabetic order.
1. Aankhon Aankhon Mein from Mahal – The movie had two duets sung by Kishore Kumar and Asha Bhosle and both got noticed. Anand Bakshi penned the lyrics. Dev Anand-Asha Parekh pair remained one of the sought jodis of 1960s since Jab Pyar Kise Se Hota Hai got released. Dev Anand is perhaps the only actor, whose songs succeeded with the voice of Rafi and Kishore equally. Both the voices fitted perfect for Dev Anand's style, voice and mannerisms, just like a jigsaw puzzle. No other Bollywood actor earned this designation. No doubt!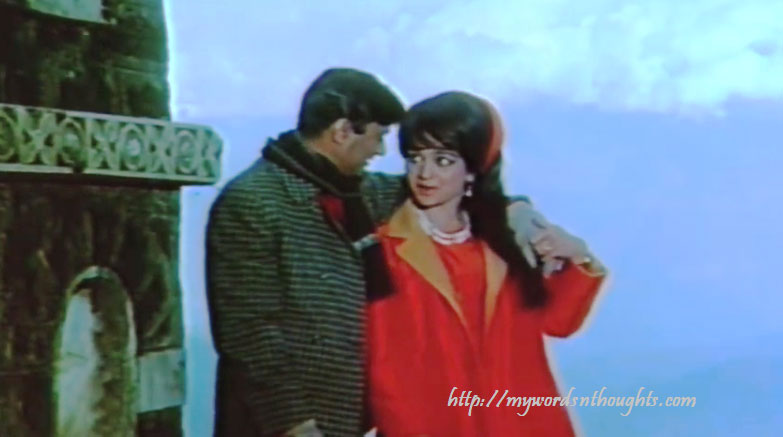 Also, Dev was 46 years old when he played the role of a 27 year old young man, and he looked so charming. The age difference of Asha Parekh and Dev Anand is hard to notice onscreen, that's the screen magic of evergreen hero of Bollywood.
2. Dil Ko Dekho from Sachaa Jhutha – Though I am attracted to romantic songs most, I would like to include Dil Ko Dekho and Meri Pyari Behaniya in this list. How beautifully Kishore Kumar has rendered his voice for both these songs! The composers recorded one of its popular duets in Rafi's voice, while the rest were sung by Kishore, and Yunhi Tum Mujhse Baat Karti Ho remains the most popular track of the album. The song also had a solo version by Rafi. Thoughtful lyrics of Dil Ko Dekho were penned by Indeevar and filmed on Rajesh Khanna.
3. Jeevan Se Bhari from Safar – Rajesh Khanna and Kishore Kumar are synchronous to each other, and almost all music directors of the time repeated the same combination. It's not just the case of R. D, music composers like S. D, S. J, Laxmikant-Pyarelal and Rajesh Roshan have also used the same combination multiple times. This particular song featuring Rajesh Khanna has one of the finest descriptions of a beauty's eyes and how many lyricists have managed it like Indeevar who penned some amazing songs for the movie which are still live in listeners' heart!
4. Jiska Mujhe Tha Intezar from Don – It's a duet song and Lata Mangeshkar accompanied Kishore da for this beautiful song. Zeenat Aman and Amitabh Bachchan were featured in this song and Anjan penned 4 songs of the album including this one. Rest one song – Yeh Mera Dil was penned by Indeevar.
5. Khaike Paan Banaraswala from Don – The movie and this particular peppy number sung by Kishore for Amitabh, has a big success story to tell. Initially declared a flop, Don turned a blockbuster after this track was added to the film. Quite interesting! Read more. Kalyanji Anandji's music score and Anjan's lyrics played a big role to make this film such a huge hit. Kishore Kumar won Filmfare award for this particular song which changed the destiny of Don. The movie also included a couple of Kishore solos – Mein Hoon Don and Yeh Hai Bombay Nagaria.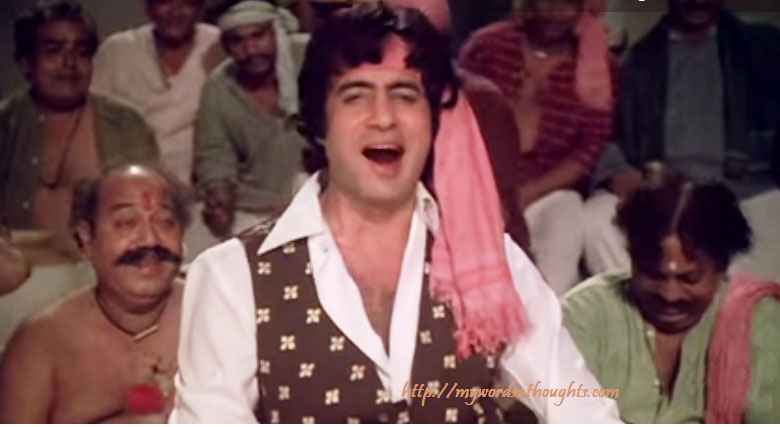 6. Main Pyaasa Tum Sawan from Faraar – The romantic track featuring Amitabh Bachchan and Sharmila Tagore was sung by Lata Mangeshkar and Kishore Kumar. The song also had a solo version sung by Kishore. Yet the duet version is popular. Lyrics of the song have been penned by Rajendra Krishan. Also read: Top 30 music albums of Kalyanji-Anandji.
7. Mera Jeevan Kora Kagaz from Kora Kagaz – This title track featuring Jaya Bhaduri was the highlight of the film. Kalyanji-Anandji composed the music and lyrics authored by M. G. Hashmat. The song was so popular that it topped the Binaca Geetmala annual list 1974. Kalyanji Anandji won their single Filmfare award for best music, and Kishore da received a nomination.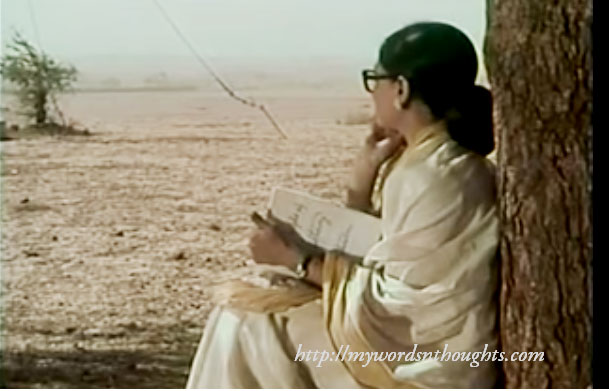 8. Meri Pyari Behaniya from Sachaa Jhutha – The song used to be played every wedding in those days. The song with hidden emotions of love and care definitely deserves it. This solo version of Kishore featured Rajesh Khanna singing in a wedding, and his younger sister tries to reach him. Indeevar penned its lyrics.
9. Nafrat Karne Walon Ke from Johny Mere Naam – The movie was a huge blockbuster, and so are its songs composed by Kalyanji-Anandji. This song filmed on Dev Anand and Hema Malini was sung by Kishore da and lyrics penned by Indeevar, who frequently associated with the composer frequently in the 1970s and gave some memorable songs.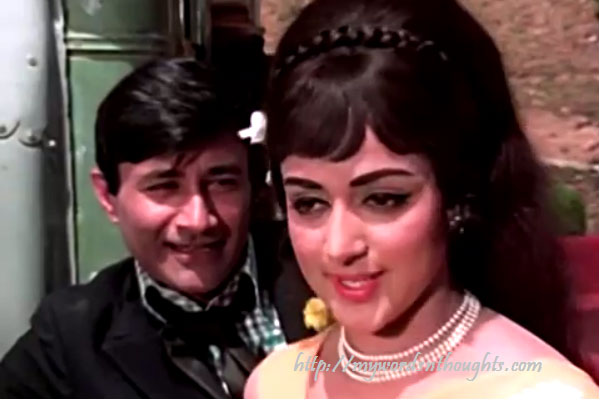 10. O Kehdo Kehdo Haan from Sachaa Jhutha – The third song from the movie to be included in this list, it's a romantic track featuring Mumtaz and Rajesh Khanna. Lata Mangeshkar sang this duet aside Kishore da, and its lyrics were penned by Qamar Jalalabadi.
11. O Mere Raja from Johny Mera Naam – Pal Bhar Ke Liye and O Mere Raja sung by Kishore Kumar are the top tracks of the album composed by Kalyanji Anandji. Background score composed by duo is also considered a benchmark. Hema Malini and Dev Anand were featured in O Mere Raja, sung by Kishore Kumar and Lata Mangeshkar. Lyrics were penned by Indeevar. The movie was a huge blockbuster, which earned a business of 5-million per territory at a time when tickets were priced at a maximum Rs 2.50. The song was filmed at the ruins of Nalanda and the Vishwa Shanti Stupa in Rajgir, Bihar.
12. O Saathi Re from Muqaddar Ka Sikandar – This touching song is so intense, enough to bring emotions and tears, and Amitabh's expressions and Kishore's voice were quite combo to one another. One of the best works of Kalyanji-Anandji, lyrics were penned by Anjaan. The song also had a female version sung by Asha Bhosle. Yet Kishore's version is popular. Also read: Top 50 solos of Kishore da.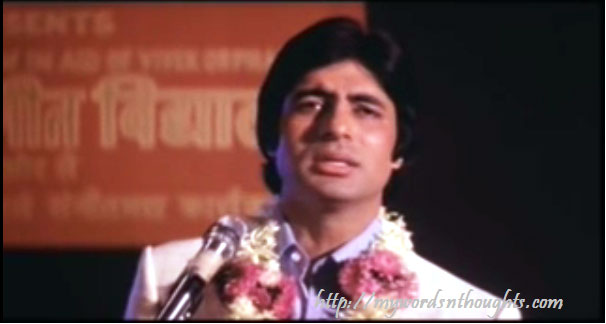 13. Pal Bhar Ke Liye from Johny Mera Naam – The song and its unique filming caught spectators' eyes instantly. This solo track of Kishore Kumar included humming voice of Usha Khanna too. The song featured Dev Anand in a romantic and teasing style, while Hema Malini looked extremely gorgeous. The song was picturized at the Godawari garden near Kathmandu.
14. Pal Pal Dil Ke Paas from Blackmail – For youngsters or music fans of old generation, Pal Pal Dil Ke Paas is a top favourite. One of the finest songs composed by Kalyanji-Anandji, this evergreen classic featured Rakhee Gulzar and Dharmendra. This popular romantic song was penned by Rajendra Krishan.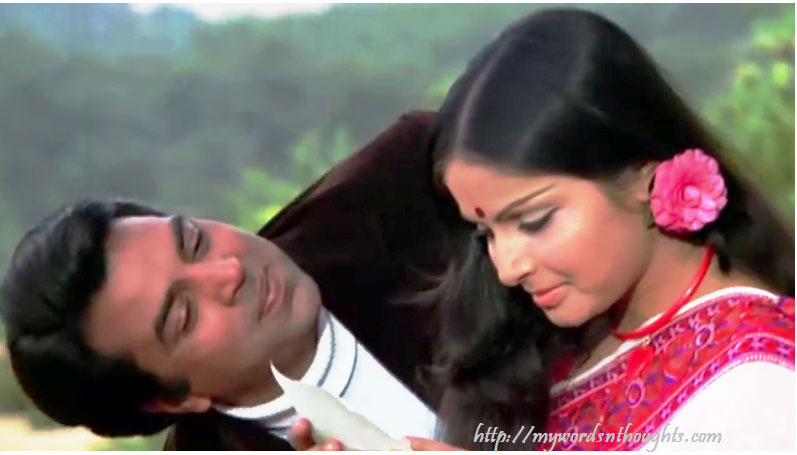 15. Qurbani Qurbani from Qurbani – The movie was the biggest hit of the year, and so is its music too. Qurbani is one of the career best works of the duo, which featured several fast tracks in less-heard voices then. Read more. The movie had 5 tracks with different voices and Kishore Kumar sang this fast track aside Anwar and Aziz Nazan Sholapuri. It's the single Kishore track featured in the album. Indeevar penned its lyrics.
16. Salam E Ishq from Muquadar Ka Sikander – Kalyanji Anandji gave some of their finest compositions for Muquadar Ka Sikander, and this particular duet featuring Rekha and Amitabh truly deserves a standing ovation. Though the movie was nominated for several major Filmfare Awards including best male and female voices, the blockbuster film didn't receive any. Film's director Prakash Mehra penned lyrics for this popular song, while the remaining songs were written by Anjaan. Lata Mangeshkar & Kishore Kumar sang this duet.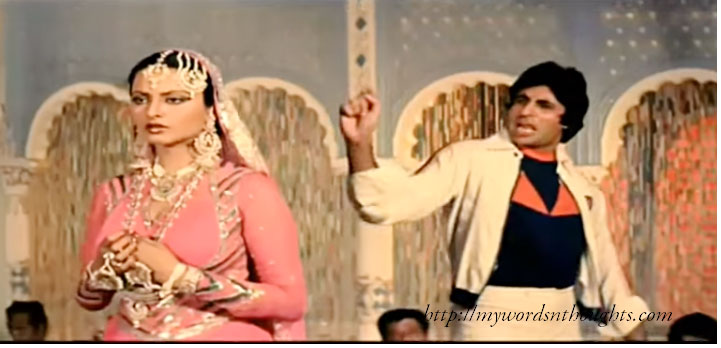 17. Sama Hai Suhana Suhana from Ghar Ghar Ki Kahani – No one remembers the film or the actors featured in it. It's just Kishore's sensuous and magical voice in Sama Hai Suhana Suhan, which worth mention. Definitely one of the finest tracks ever sung by this legendary singer! The song had several remixed versions and revived versions used in films. Yet none can beat this magical voice of Kishore da!
18. Sharbiti Teri Aankhon from Blackmail – The song featuring Shatrughan Sinha and Rakhee is a popular peppy number from the album sung by Kishore Kumar. The movie included a sizzling song in film's climax, Mile Mile Do Badan Khile Khile Do Chaman featuring Dharmendra and Rakhee and sung by Kishore Kumar and Lata Mangeshkar. The song was quiet 'hot' in the era when it got released. Rajinder Krishan penned all of its song lyrics.
19. Yeh Duniyawale Poochenge from Mahal – Asha Parekh and Dev Anand were featured in this popular duet sung by Kishore Kumar and Asha Bhosle. Lyrics were penned by Anand Bakshi and the song is lovely filmed in a park with a lot of umbrellas and a sitting bench. Also read: Top 10 duets of Kishore Kumar and Asha Bhosle.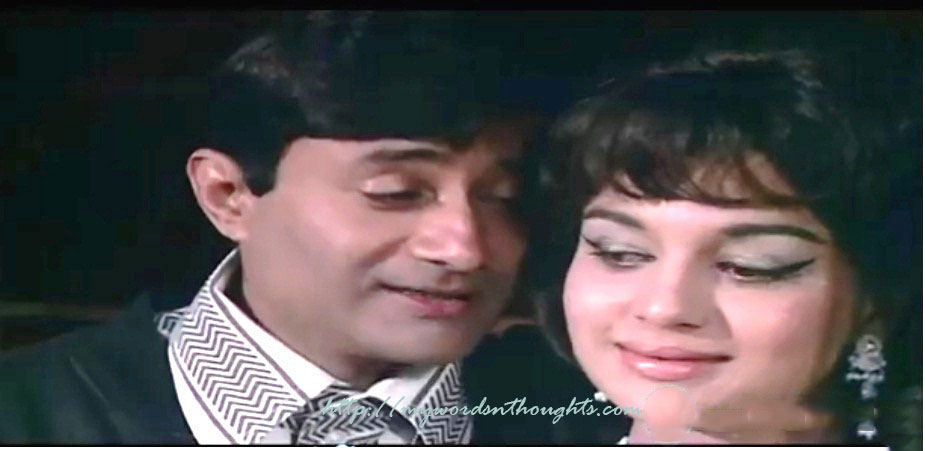 20. Zindagi Ka Safar from Safar – The movie included two Kishore solos, and both are just amazing. The movie featured star pair, Rajesh Khanna and Sharmila Tagore. Music was composed by Kalyanji Anandji, with lyrics authored by Indeevar. The movie included a very popular Mukesh solo track – Jo Tumko Ko Pasand.
21. Apne Jeevan Ke Uljhan from Uljhan – I really missed this wonderful song from the list. The song had two solo versions – one in Kishore Kumar's voice, and second one in Lata Mangeshkar's, and if compared both, I should say Kishore Kumar version excelled. M. G. Hashmat wrote these meaningful words.
Also go through the gallery of Kalyanji-Anandji Topics. Here is the page link. Click on the images to read. Hope you will like it.
(Visited 3,585 times, 1 visits today)