Filmfare Critics' choice Best actor award for portraying a real life character
Filmfare Critics' choice award, introduced in the year 1991 is given to the most deserving candidates of Bollywood cinema. Very often such recipients get recognized at National film awards as well. That shows the authenticity of Critics award chosen by a panel of Film critics. Through this column let us see how actors have given justification to real life characters or biopics on screen. In the recent times, biopics have gained much popularity, and hence it's a good topic to discuss on the recognitions earned by film actors doing real life roles or biopics. Here are a few which worth mentioning.
Karisma Kapoor for Zubeidaa (2001) – Karishma is the first actor to win Critics choice award for a biopic. The film is based on the life of the ill-fated actress Zubeida Begum, and the movie is one of the major roles of her acting career.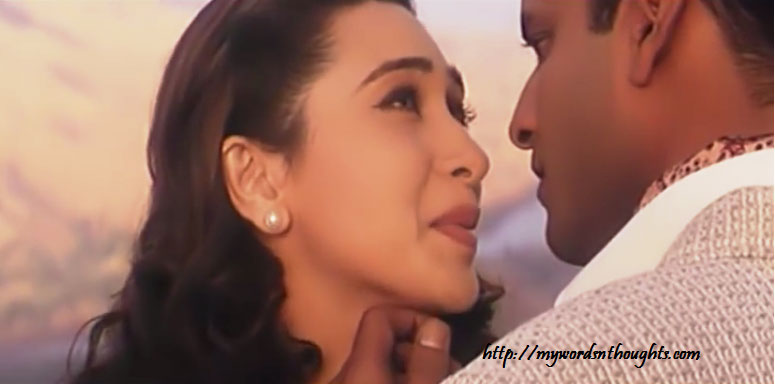 Ajay Devgan for The Legend of Bhagat Singh (2002) – Perhaps the most memorable role of actor's career, the movie was well received by critics too. The year 2002 witnessed the release of 4 or 5 biopics of Bhagat Singh and Ajay Devgan starrer emerged as the ultimate winner. Ajay is a recipient of multiple awards at National awards and Filmfare. But he is yet to receive his first Filmfare trophy at popular award section. Also read: Top 10 deserving stars of Bollywood who never received Best Actor Filmfare Trophy.
Amitabh Bachchan for Black (2005) – Perhaps Big B is the only actor to receive three trophies – National Film awards, Filmfare best actor and Filmfare best actor (critics' choice) for a single film role. The movie received numerous accolades at various award functions and film festivals. Both the lead actors were praised for their flawless acting skills onscreen. The movie was based on the life of Helen Keller, and Amitabh portrayed the teacher's role.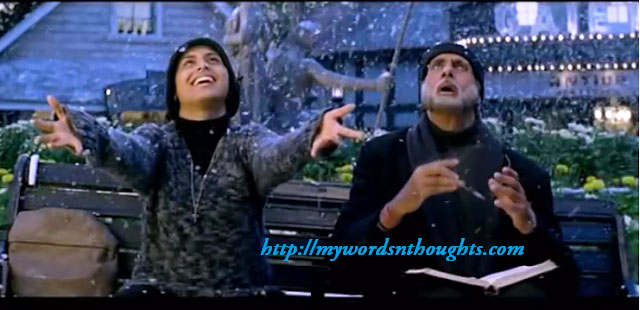 Rani Mukerji for Black (2005) – As mentioned above, both the lead actors truly deserved the Filmfare best actor award, and both bagged Critics' choice award as well. Rani's role inspired from Helen Kellers' life is worth appreciation. Also read: Top 10 roles of Rani.
Manjot Singh for Oye Lucky! Lucky Oye! (2009) – The movie was based on the life of the Bunty Chor portrayed by Abhay Deol, and Manjot Singh was seen in the supporting role. He played the pivot role of Lucky's younger brother in this film, for which he bagged Critics' award.
Richa Chadda for Gangs of Wasseypur (2012) – The highly acclaimed gangster movie based on underlying power struggles, politics and vengeance between three crime families brings out some of breathtaking performances as well, and Richa Chadda's performance is one such.
Irrfan Khan for Paan Singh Tomar (2012) – Irrfan received overwhelming response for his impressive performance in the titular role in Paan Singh Tomar (2012). He surprised everyone through his brilliance in portraying the life of an athlete-turned-dacoit, Paan Singh Tomar. Though there were many contenders for National awards, for his long stand in cinema, critics unanimously decided to give the award for him.
Rajkumar Rao for Shahid (2013) – Rajkumar Rao is one of the youngest actors from Bollywood to receive National film awards. He shared the award with Malayalam standup comedian Suraj Venjaramoodu. He followed the legacy what Irrfan Khan did in 2012, and earned both these prestigious awards. Strange co-incidence, he too received the award for a biopic for a dead person, similar to Irrfan.
Manoj Bajpayee for Aligarh (2016) – In the recent times, biopics have bagged most of critics' choice award, and for the year 2016, the award was bagged in both male and female categories. Aligarh is a biographical drama film directed by Hansal Mehta, and the movie impressed critics a lot.
Sonam Kapoor for Neerja (2016) – The real breakthrough role of Sonam Kapoor's career, she was seen playing the titular role an air hostess Neerja in the 2016 biopic film. She was also honoured with a special mention at National awards for the same.
Since 1990s, many movies were made based on gangster themes, which are inspired from true events, particularly Ram Gopal Varma films. Actors like Ajay Devgan, Manisha Koirala and Shefali Shah have won Critics award for the same. But I have not included these names in the list. If I have missed any more names, please let me know.
You might be interested to read these articles related to Filmfare and National awards.
National Film awards to bring live on screen some real life characters.
Filmfare award for portraying real life characters
I have added a big list of articles on Filmfare Awards, the most celebrated film awards of Hindi cinema. Here is the page link. Click on the images to read.
(Visited 335 times, 1 visits today)