These actors received Filmfare best actor award for portraying a real life character
A few months back, I have discussed about Bollywood actors who received National Film awards to bring live on screen some real life characters. In this column I would like to throw some light on this interesting topic – Filmfare best actor award for portraying a real life character. Very often many of these actors have won critics' acclaim and critics award for the same. You can go through a few links given at the end of this article. In the recent times, biopics have gained much popularity, and hence it's a good topic to discuss on the recognitions earned by film actors doing real life roles or biopics.
Meena Kumari for Baiju Bawra (1953) – Meena Kumari is the first female recipient of Filmfare award for best actress and she received it to play the love interest of the celebrated singer and dhrupad musician, Baiju Bawra. The movie played a significant role in establishing her as one of the early lead actresses of Bollywood talkies.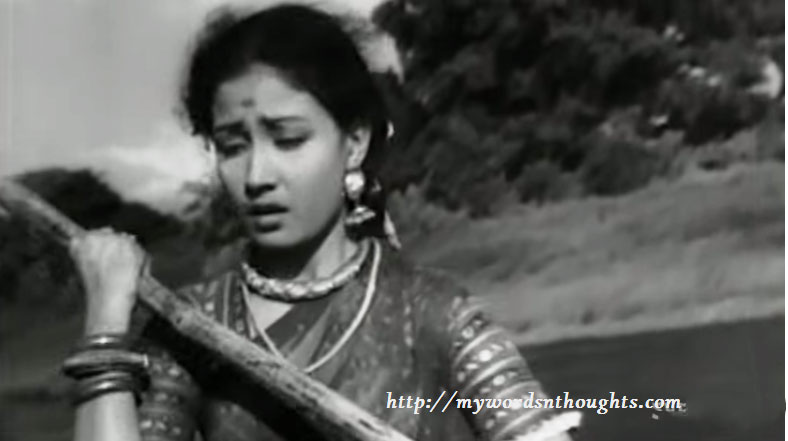 Bharat Bhushan for Chaitanya Mahaprabhu (1954) – Only the second recipient to win a Filmfare award for best actor after Dilip Kumar, Bharat Bhushan brought to life, the real life of Chaitanya Mahaprabhu, well-known spiritual leader who founded Gaudiya Vaishnavism. It was his only Filmfare award too.
Jaya Bachchan for Abhimaan (1973) – She shared the award with Dimple Kapadia, who made a blasting entry to Bollywood. The movie was released soon after her marriage with Big B and many of the events connected to their life as new-wed couple as well. Though it was rumoured to be based on their real life, actually Abhimaan was inspired from the life of then couple – Ravi Sankar and Annapurna Devi, the celebrated sitar maestros who have gone through a troublesome marriage, egos and later resulted in separation. The movie directed by Hrishikesh Mukherjee was critically well-acclaimed and a commercial successful venture. Also read: Big B's real life characters on big screen.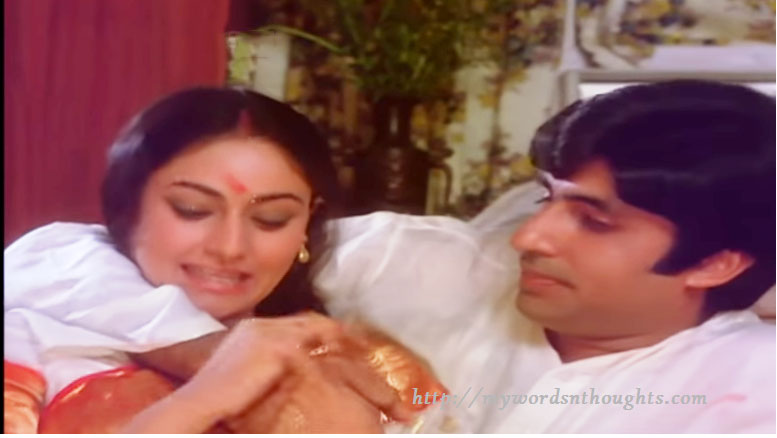 Sanjeev Kumar for Aandhi (1975) – The movie was called off from theatres soon after release during Emergency period, as it was rumoured to be based on the personal and political life of then Prime Minister of India, Indira Gandhi. Later it was revealed that the movie also drew a plot from the political life and physical looks of yet another popular female politician, Tarkeshwari Sinha. Facts may be true or not, but Sanjeev Kumar played the role of the female politician's estranged husband in this film, which bagged him Filmfare award for best actor. So I would like to add him in this list.
Shabana Azmi for Arth (1983) – One of her most noted roles, the role as Pooja Inder Malhotra accumulated numerous accolades including National Film awards and Filmfare award for best actress. Currently she holds maximum wins in National Film awards for best actress, including one very rare hat-trick, and Arth is one among those three. It's a semi-autobiographical work of director Mahesh Bhatt with two women, one wife and one actress and Shabana played his wife's role.
Sanjay Dutt for Vaastav: The Reality (1999) – The movie is rumoured to be loosely based on the life of Mumbai underworld gangster Chhota Rajan. A violent film showing the bloodshed of Mumbai underworld in the early 1990s, the film deserves a mention here.
Amitabh Bachchan for Black (2005) – Perhaps Big B is the only actor to receive three trophies – National Film awards, Filmfare best actor and Filmfare best actor (critics' choice) for a single film role. The movie received numerous accolades at various award functions and film festivals. Both the lead actors were praised for their flawless acting skills onscreen. The movie was based on the life of Helen Keller, and Amitabh portrayed the teacher's role.
Rani Mukerji for Black (2005) – As mentioned above, both the lead actors truly deserved the Filmfare best actor award, and both bagged Critics' choice award as well.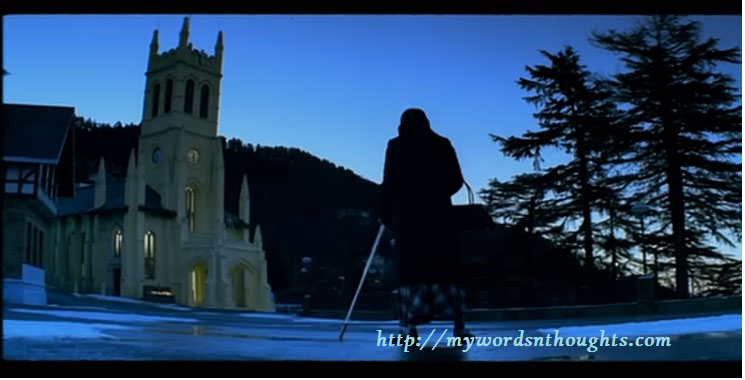 Hrithik Roshan for Jodhaa Akbar (2009) – Debates are still going on regarding the historic facts – if Jodhaa was Akbar's wife or his son's. But based on Indian historic facts, I would like to add this movie in this list. Hrithik Roshan as Akbar is one of the finest role in the actor's career.
Vidya Balan for The Dirty Picture (2011) – This 2011 biopic is a landmark movie of Vidya's career where she portrayed the professional life of south Indian siren, Silk Smitha. This role will definitely be listed as one of the finest roles of the decade, and Vidya's best role up-to-date.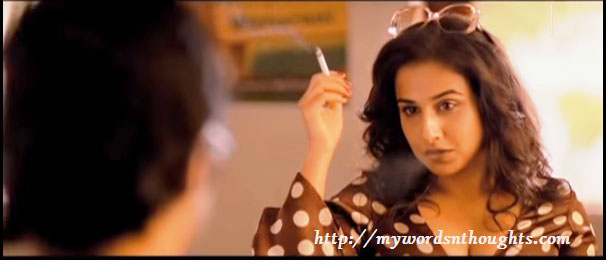 Farhan Akhtar for Bhaag Milkha Bhaag (2013) – It's truly a biopic based on the life of India's Flying Sikh, Milkha Singh. The movie directed by Rakeysh Omprakash Mehra met with critical acclaim and was a commercial success. With the success of The Dirty Picture and Bhaag Milkha Bhaag, and their highly appreciated roles, there is a steep increase in the number of biopic films made in Bollywood, and most of them turn to be successful ventures too.
Ranveer Singh for Bajirao Mastani (2015) – Sanjay Leela Bhansali is always fascinated with real stories from history, and Bajirao Mastani is his dream project, which he has been nourishing for more than a decade. Ranveer played the role of Peshwa Bajirao, and Deepika Padukone played his second wife. Both were nominated for the awards. Ranveer for it for Bajirao Mastani, while Deepika for Piku.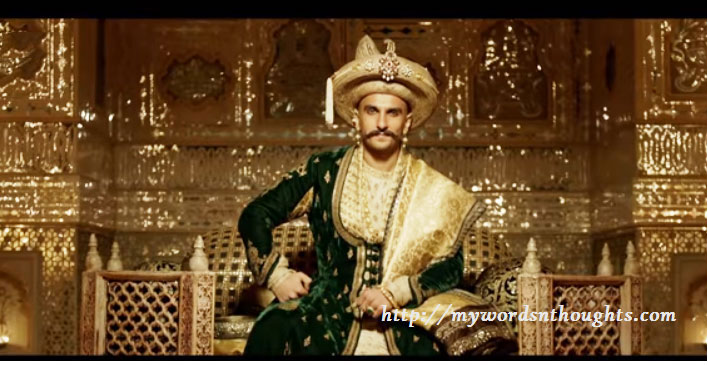 Aamir Khan for Dangal (2016) – With the explosive increase of biopics in the recent times, more films are being nominated in this section and earning awards as well. Aamir's inspirational role as Mahavir Singh Phogat gives good message of women empowerment, and was a roaring success at box office too.
Ranbir Kapoor for Sanju and Alia Bhatt for Raazi (2018) – After Amitabh Bachchan and Rani Mukerji for Black in 2005, it's only in 2019 both the winners in both Male and Female categories portrayed a real life character or a biopic. While Ranbir Kapoor did the biopic of Bollywood actor Sanju (the single time in the history of Filmfare awards where a male actor won a trophy for portraying a Film actor, Vidya Balan earned it earlier in Female category), Alia Bhat's character in Raazi was a true record of a RAW agent who married into a family of military officers of Pakistan during Indo-Pak war 1971.
Conclusion – There are a few more cases I would like to mention. Amitabh Bachchan's Don (1978) is not based on true events or real-life stories. But the actor was inspired by the body language of the celebrated Don Haji Mastan while doing the film, and he won a Filmfare best actor trophy too.
Vidhu Vinod Chopra's Parinda (1989) is based on the real life of Indian underworld gangsters and the general life of Mumbai people, for which Jackie Shroff won best actor trophy. But the movie is not based on a single real person, but a collection of events. Shah Rukh Khan's Chak de India was a fictional film, but based on female hockey team's win at the 2002 Commonwealth Games. Shah Rukh received Filmfare best actor trophy to portray the fictional hockey team coach, Kabir Khan.
In the recent times, Bollywood has witnessed the biopics of many sports stars and movies based on real life incidents. Akshay Kumar has played lead roles in majority of films belonging to this genre – Airlift, Rustom etc, and his upcoming flick – Toilet: Ek Prem Katha too. Definitely male actors show a full dominance in the list. If I have missed any name, please let me know.
I have added a big list of articles on Filmfare Awards, the most celebrated film awards of Hindi cinema. Here is the page link. Click on the images to read.
(Visited 393 times, 1 visits today)