These Filmfare Critics' award winners won National Film awards best actor trophy
Since 1991 Filmfare awards for main categories have been widely divided into two – Popular choice and Critics' choice. In the case of actors, in rare occasions only both the awards are received by same actor. Read to know who those lucky actors are. At 9 occasions, actor who received best actor/actress trophy at Filmfare received National Awards for best actor/actress as well. Read to know.
In a few occasions, artists chosen by critics at Filmfare awards later received National Film award for best actor/actress. Let us see who they are.
Dimple Kapadia for Rudali – Kapadia received National film award for best actress in the year 1992 for her marvelous performance in Rudali, directed by Kalpana Lajmi. She received Filmfare critics' choice award for the movie the following year, the first female actress to win an award in this section. The movie had a theatre release in 1993.
Ajay Devgan for The Legend of Bhagat Singh – Perhaps the most memorable role of actor's career, the movie was well received by critics too. Ajay Devgan is a recipient of multiple awards at National awards and Filmfare. But he is yet to receive his first Filmfare trophy at popular award section. Also read: Top 10 deserving stars of Bollywood who never received Best Actor Filmfare Trophy.
Amitabh Bachchan for Black – Perhaps Big B is the only actor to receive three trophies – National Film awards, Filmfare best actor and Filmfare best actor (critics' choice) for a single film role. The movie received numerous accolades at various award functions and film festivals.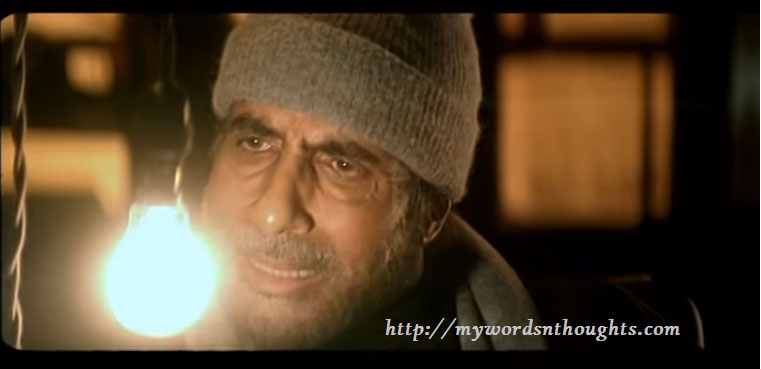 Irrfan Khan for Paan Tomar Singh – Irrfan received overwhelming response for his impressive performance in the titular role in Paan Tomar Singh (2012). Though there were many contenders for National awards, for his long stand in cinema, critics unanimously decided to give the award for him.
Rajkumar Rao for Shahid – Rajkumar Rao is one of the youngest actors from Bollywood to receive National film awards. He shared the award with Malayalam standup comedian Suraj Venjaramoodu. He followed the legacy what Irrfan Khan did in 2012, and earned both these prestigious awards. Strange co-incidence, he too received the award for a biopic for a dead person, similar to Irrfan. Also read: Bollywood actors who won National award for biopics.
Amitabh Bachchan for Piku – His character's name made us remember his iconic role in Hrishikesh Mukherjee's Anand. He portrayed the role of Bhashkor Banerjee through Piku (2015) once again, exactly 45 years after Anand, and made it memorable. Similar to the list of roles which received both National Film and Filmfare award for best actor, Big B is the only actor to feature in this column twice.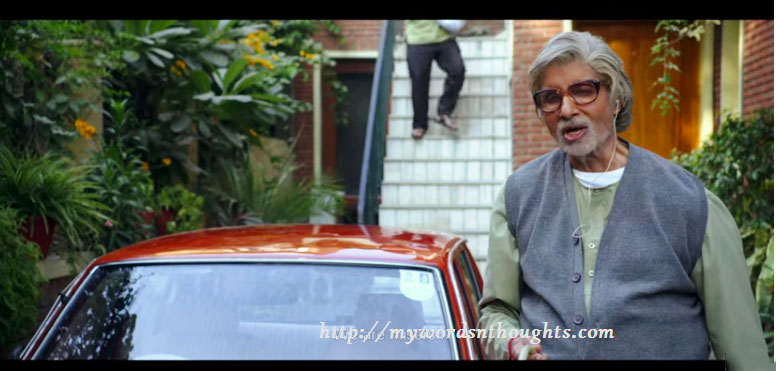 Kangana Ranaut for Tanu Weds Manu Returns – It happened only once in the history of Filmfare awards, when both the actors – male and female chosen by critics' later received National film awards for best actor in corresponding categories. Quite co-incidence, Amitabh Bachchan for Piku and Kangana Ranaut for Tanu Weds Manu Returns were awarded Filmfare and National Film awards the same year.
Critics' choice at Filmfare & Special mention at National film awards
In 2016, the Critics' choice for best actress went to Sonam Kapoor for Neerja and later she was awarded Special mention at National film awards. A few more actors have also received the same. Filmfare critics' choice was introduced in the year 1991, with Anupam Kher being the first recipient. He received the award for the movie, Daddy. He also received Special mention at National film awards for the same.
Manoj Vajpayee received Filmfare critics' choice award for his breakthrough supporting role in Satya (1998) and was later awarded National award for best supporting actor. Same is the case of Pankaj Kapoor for his performance in critically acclaimed, Maqbool (2003) based on Shakespeare's Macbeth.
If I have missed any film, please let me know.
I have added a big list of articles on National Film Awards (related to Bollywood), the most prestigious honours of Indian cinema. Here is the page link. Click on the images to read.
(Visited 475 times, 1 visits today)