Extremely talented Nandita Das – Indian film actress, activist and award winning director
Nandita Das is an extremely talented film actress and director associated with different language films. She played lead roles in Hindi, Tamil, Malayalam, English, Marathi, Bengali, Odia, Kannada and Urdu languages, crossing all language barriers. Her works in Hindi and Malayalam were highly praised. She came to limelight for the first time after she played a lesbian in Deepa Mehta's bilingual film, Fire, and later appeared in Bollywood films – 1947: Earth, Bawander etc. Kannathil Muthamittaal (Tamil) and Kannaki (Malayalam) are her noted works in south Indian cinema. She directed highly acclaimed and award winning movies, Firaaq and Manto, which were showcased at many film festivals. She is also a social activist and feminist.
She is the daughter of contemporary artist Jatin Das, Padma Bhushan recipient
Nandita Das was born in Mumbai in 1969 into a family with art background. Her father Padma Bhushan Jatin Das is a contemporary artist, sculptor, muralist and painter. She grew up in Delhi. She marked her screen debut with less-known film Parinati (1989) directed by Prakash Jha, in a lead role. In 1995 she appeared in the titular role of Goonja in Ek Thi Goonja. Though she owns a dark skin, she created a niche of her own through natural acting and different powerful women characters she portrayed on screen.
Fire – The controversial film based on homosexual relationship brought her to limelight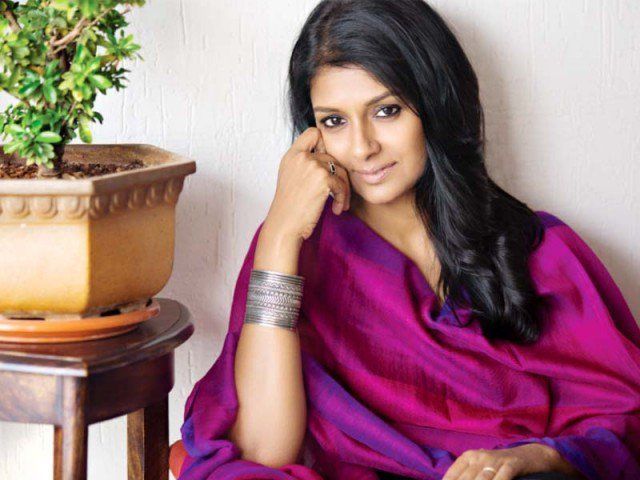 She came to limelight only after she played parallel lead role in Deepa Mehta's controversial film, Fire, where she shared screen space with National award winning actress Shabana Azmi. The film released in Hindi and English received outrage across the nation because of handling the delicate subject of lesbian. It was for the first time such a subject was explored on Indian screen. Vandalization was done by many groups at many multiplexes where the movie was screened.
Deepa Mehta casted her in the second movie belonging to Elements trilogy – 1947 Earth, and she was paired with Aamir Khan and Rahul Khanna. It was one of the very rare negative characters played by Aamir Khan on screen. Hazaar Chaurasi Ki Maa, Pitaah, I Am, Bawandar, Aks, Bas Yun Hi, Supari etc are a few more noted works in Bollywood. She most recently appeared in Albert Pinto Ko Gussa Kyun Aata Hai? She mostly appeared in off-beat films. In 1999 she played lead role in English movie, Rockford and in 2007 played supporting role in Provoked.
She worked in regional movies too and earned praises
Janmadinam (1998) was her debut film in any regional language. The movie released in Malayalam went unnoticed. It was followed by another Malayalam movie – Punaradhivasam. However her next release in Malayalam, Kannaki (2001) earned her popularity among Malayalam audiences. She was paired with Lal and the songs filmed on her too became immensely popular. In 2007 she appeared in Adoor Gopalakrishnan's Naalu Pennungal. Her skin tone and face features closely resembled a next-door Kerala girl, and for the same reason she received wide acceptance from Malayalam speaking folk. (Her name is a combination of two immensely popular female writers of modern literature – Kamala Das and Nanditha. This could also be a reason.)
She played lead role in 2002 Bengali film Aamaar Bhuvan, which bagged her Best Actress at Cairo Film Festival and also Zee Cine Awards. She received Tamil Nadu State Film Award Special Prize for her supporting role in Mani Ratnam's Kannathil Muthamittal (2002). She won best actress award at Madrid International Film Festival for Marathi film, Maati Maay in 2006. Kamli in Telugu bagged her prestigious Nandi Award for Best Actress in 2006.
She was paired with Mammootty in 2004 award winning Tamil drama, Vishwa Thulasi. Biswaprakash (Odia), Deveeri (Kannada), Dhaad (Gujarati), Azhagi and Neerparavai (Tamil) etc are her other major works in regional cinema. In 2014 she acted in Rastres de Sandal, released in English and Catalan. In 2008 she appeared in Pakistani Urdu movie, Ramchand Pakistani.
She turned a film director with Firaaq in 2008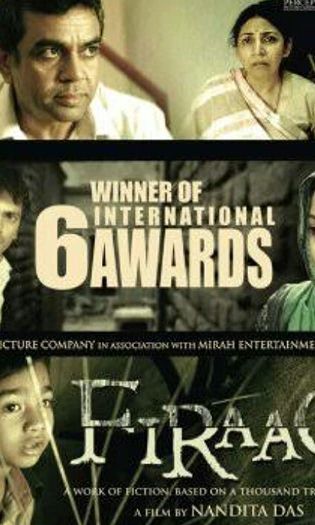 The movie Firaaq was released in three languages – Hindi, Urdu & Gujarati. She won numerous accolades as a director and the movie was screened at different film festivals. The movie also won 5 Filmfare awards including Critics Award for Best Movie, and two National awards for best art direction and editing. In 2017 she directed a short film, In Defence of Freedom, and one year later she directed her second feature film, Manto. Nandita was nominated at Un Certain Regard Award category at Cannes Film Festival and also People's Choice Award category at Toronto International Film Festival for this film.
She mostly worked with highly acclaimed and award winning directors
She is fortunate to work with award winning directors like Adoor Gopalakrishnan, Shyam Benegal, Deepa Mehta, Mrinal Sen and Mani Ratnam, belonging to different languages. In fact she is also an award winning director, with most of her movies screened at different international film festivals, winning accolades.
Nandita Das – 10+ interesting and less-known facts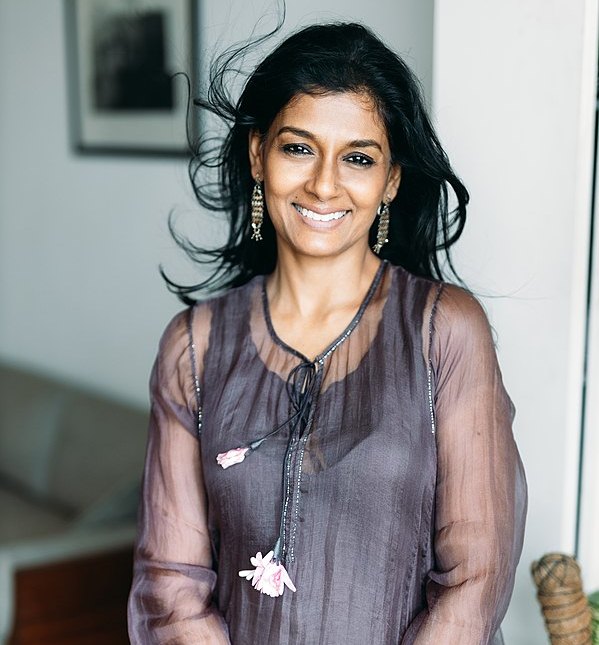 1. In 10 different languages she acted in more than 40 movies.
2. She has been married twice and divorced both times. She married Soumya Sen in 2002 and got separated after 5 years. Then she married Subodh Maskara in 2010 and separated in 2017. She has one son from second marriage, Vihaan Maskara.
3. Her parents are divorced. After separating from Nandita's mother Varsha Das, her father married Bidisha Roy Das.
4. During her childhood days her mother used to go out and worked in office, while her father looked after household. Thus she is familiar to 'Role Reversal' right from childhood.
5. She was a Yale World Fellow in 2014 and one of 16 emerging global leaders chosen from 4K applicants.
6. She is the first Indian to be included in Hall of Fame of International Women's Forum. She has been awarded knighthood by French Government too.
7. When #MeToo movement brought great ripples to Indian film industry, her father Jatin Das too was accused for sexual harassment by three women. But she supported her father.
8. She is an atheist.
9. In 2013, Das became the face of the "Dark is Beautiful" campaign.
10. She served as Jury member in Cans Film Festival twice.
Popular film songs filmed on Nandita Das
1. Banda Yeh Bindaas Hai from Aks (Hindi)
2. Ruth Aa Gayee Re from 1947: Earth (Hindi)
3. Banno Rani from 1947: Earth (Hindi)
4. Raat Ki Daldal Hain from 1947: Earth (Hindi)
5. Karineela Kannazhaki from Kannaki (Malayalam)
6. Ennu Varum Nee from Kannaki (Malayalam)
7. Vellai Pookal from Kannathil Muthamittal (Tamil)
(Visited 592 times, 1 visits today)