Sweet Salad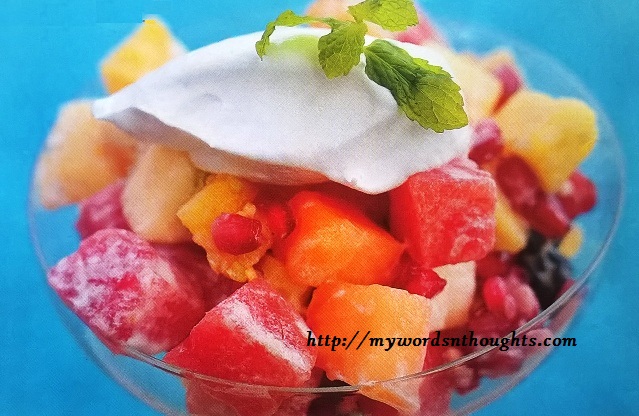 Ingredients for Sweet Salad:
1. Condensed milk – 1 tin
Cream – 200 milli
2. Cheese – 1 cube grated
3. Different types of fruits – Apple, pineapple, pomegranate, dates, watermelon, grapes or any other fruits as per availability.
How to prepare Sweet Salad?
Whip and blend well ingredients no: 1.

Add cheese to the blended mixture and mix again.

Add fruits to the mixture, refrigerate it and serve chilled.
Courtesy: Vanitha Magazine April 15-30 2017
Click to read a few vegetarian salad recipes here. Click on the images in the gallery to read.
(Visited 122 times, 1 visits today)