Office tensions can give mental pressure to working ladies. A few important key notes
Workload at office and homes – it adds extra pressure to working women. Their work starts at early 5 am, and they work till late night. Their work schedule includes preparing breakfast and lunch for husband and kids, sending kids to school and later catch bus to reach office at time. As soon as she reaches office, she may go restless seeing the mounting work files or boss' 'mental tortures'. When she leaves the office, her mind is filled the items to be purchased for next day and also medicines for any member of the family.
When she reaches home, she has to prepare supper and help kids in homework, and complete the leftover works and cleaning and in a restless day, she does a lot of tasks. A husband who himself leads a tension work life may ignore her sufferings and restlessness and may not give her proper care. When roles keep changing, the daily tasks of women are ignored most, and in most cases, other family members assume it to be her duty only.
A mind to take family responsibilities, and take care of all family members – a woman is indeed a wonderful creature of earth who carries different life roles with ease. That's the reason why smart ladies shine in their professional career as well. But in around the clock job, though they complete all their responsibilities, they often forget to smile or take care of themselves. Family members may not inquire the reasons behind it, in most cases. In some cases, high mental pressure may lead to depressions and many other mental issues.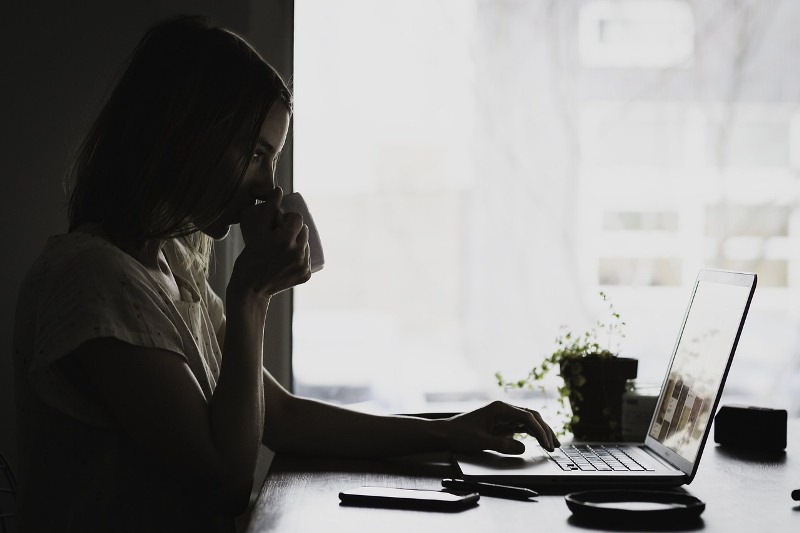 While a smart woman handles her home and office together, some issues are quite common, though not regularly. The factors affecting mental health of man and woman may differ. For the same reason, mental issues and their intensity may also differ in different cases. Chance for depression is almost double in women, comparing with man. Women are a little bit more emotional and they approach facts the similar way. So even a small problem can make them anxious which affects their daily activities and professional career too. Only choice is to know some easy ways to face office tensions.
Observe these symptoms
1. Getting angry even for silly things; talking to oneself while getting angry & blaming, making fist and rubbing teeth..
2. Taking leaves regularly, reaching late at office, lack of concentration in work, not able to calculate the time to complete a particular task…
3. If she turns silent, even if she was a talkative person earlier, could be one of the easy noticeable symptoms. Loss of appetite and reverse, insomnia etc are some of the common symptoms of issues related to tensions.
4. Lack of interest towards journeys and joyful days. On such occasions, she may show headache, muscle pain, tiredness, back pain, insomnia, depression etc.
5. She may turn anxious thinking that her colleagues or family members make complaints and rumours about her. For such illusions, she may herself isolate from her friends and family members.
6. She may forget some of the most important, but simple tasks, or fail to memorize instructions. Careless driving and extra spending are a few more.
7. Seen depressed and gloomy always or lack of self-confidence – If anyone or both these conditions stay in her for more than 2 weeks, consult a doctor
What's in your mind while working?
It's a common character of women to feel worried about her financial issues or child's health even while she is busy with office work away from home. She thinks a lot, of course. If her work atmosphere gives her a few more tensions, what to say more! Her tension doubles.
1. Factors like target pressure, high sound of nearby factories and heat inside the office rooms etc can add pressure.
2. Boring daily routine, repeat job tasks, anxiety on job insecurity and promotions can make her anxious.
3. If she is not able to maintain rapport with her colleagues or her officer, the stress can affect her work.
4. Jealousy, scandalizing and back-biting of her colleagues can make things worse. The feeling that everyone try to find her mistakes make her more nervous.
Gestation period and professional career
Job tensions can adversely affect a pregnant lady, her baby and such worries can determine the mental growth of kid in future as well. So she should try to keep in equilibrium – her personal life and professional life.
1. Hormone variation during pregnancy period can lead to carelessness, memory issues etc. So it's a better idea to keep note of important tasks. Complete the tasks written in the check list in the pre-determined time schedule.
2. Be calm and stay cool before you leave home to office. If you are haste in morning activities, it may result in vomiting.
3. Sleep well at night. Over anxiety, mental pressure etc may lead to issues during pregnancy.
If she is far away from her home
If she is staying away from home for your job purposes and are anxious about it, it may lead to work pressure and related issues.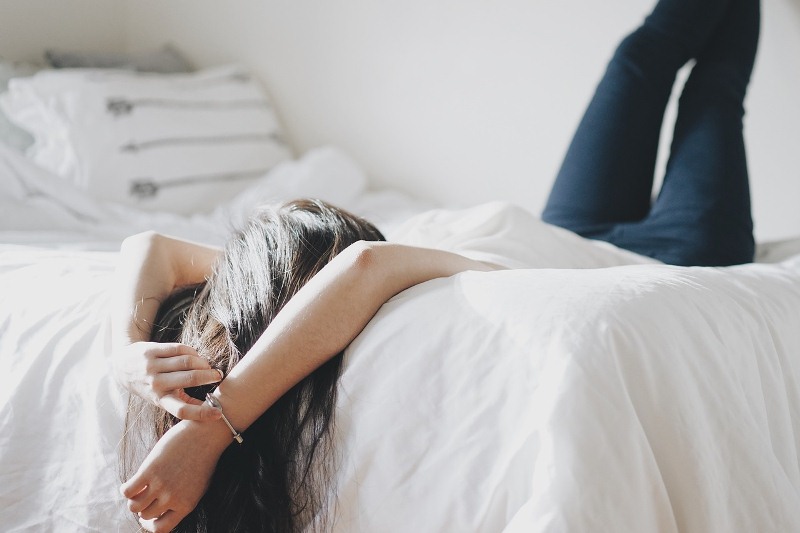 1. Difficulty to adjust to the new situation and habitat, overload of work, loneliness etc are main issues for ladies who are staying at a distant place. She may feel loss of the presence of family members, slowly leading to depression. It can lead to carelessness and mistakes in jobs, and if she is scolded for such mistakes, she may leave the job as well.
2. While going through job related issues, she less care about her personal care and health too, which can give negative consequences.
3. There are more chances for mental pressure, obesity etc for those who work in night shifts. Lack of proper sleep at night and sleep at day time change their lifestyle attributing to obesity and similar health related issues.
Are you scared of your job?
If a woman suffers from mental issues, it affects her job and eventually lead to a few more problems as well.
1. Issues in work place may result in isolation and lack of confidence to take over the responsibility of a job can keep her distant from job as well. Anxiety while completing a task, laziness etc are some of its symptoms.
2. Insecurity feeling of the job may lead to depression. Such persons can take leaves for no reasons, failing to meet with challenges of work. When she continues with the same procedure, she may lose her job or get severe punishments too.
3. The feeling that others are closely watching her, make her more nervous, and mental pressure. She may ask her officer to change her seat to an isolated corner.
Never hesitate to seek treatment
When a woman is denied the permission to lead from front, it discourages her a lot. She faces such discrimination in different situations throughout her life, through her family or the place where she works. To play a second fiddle, highly talented ladies may hate it most and result in frustrations and depressions as well.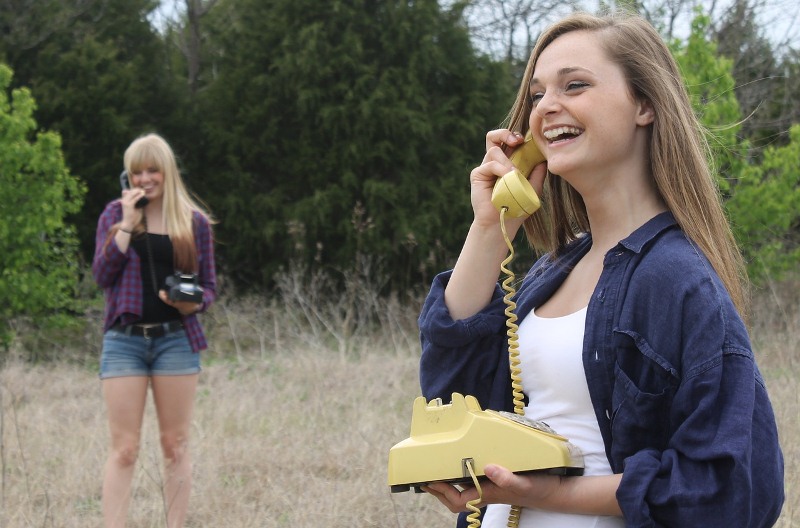 1. Depression is of different types. Major depression or clinical depression is a very common depression seen in ladies. Depression tends to be mild or severe and other variations include depressive disorder, bipolar depression, reluctant to accept the different stages of growth, depression soon after delivery or menopause, or related to loneliness during old age, diseases etc. When office tensions are coupled with these issues, it doubles the after effects.
2. Share your feelings and problems with friends or closer ones. Yet if you can't find solution to your mental issues, you can consult a doctor or trained counseling expert. They can help you to find the real reasons, and can help you to fix those issues. Counseling and Psychotherapy are most common methods used, and in some intense cases, medicines might be prescribed.
3. Lack of confidence may result in fear. But good friendship can restore your happiness, satisfaction and peace of mind to original position.
4. You can keep your mind in control if you practise yoga or meditation. Mental health is that much important for a healthy social life. You can also go simple exercises like walking, taking steps inside of lift etc.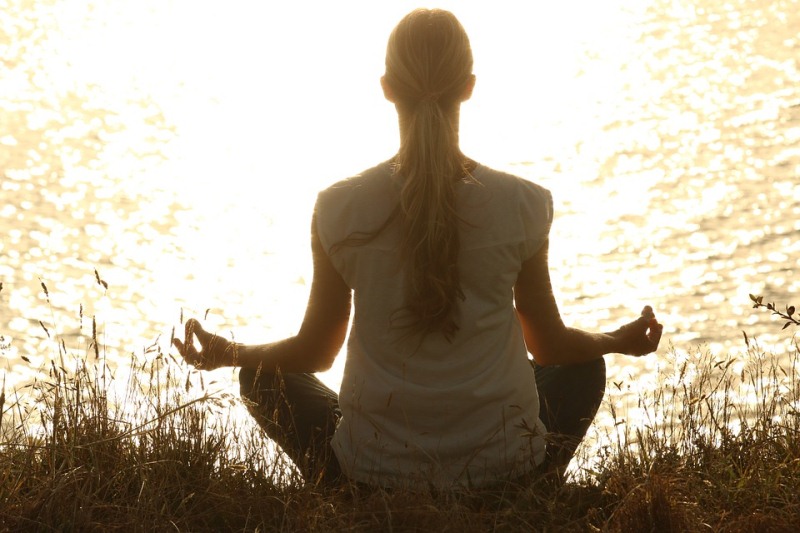 We can overcome our carelessness
1. During meetings and debates, choose a front row or a seat close to the speaker. After your boss gave you an instruction, you can repeat those important points and tell him back.
2. Make time management a part of your life. You can use a time piece or reminder in your mobile phone for this purpose, and try to complete the task within the stipulated time.
Image source: Pixabay
Read a few more articles on women-related ailments & treatment. Click on the images in the gallery to read
(Visited 240 times, 1 visits today)