Cucumber Chive Cheese Sandwich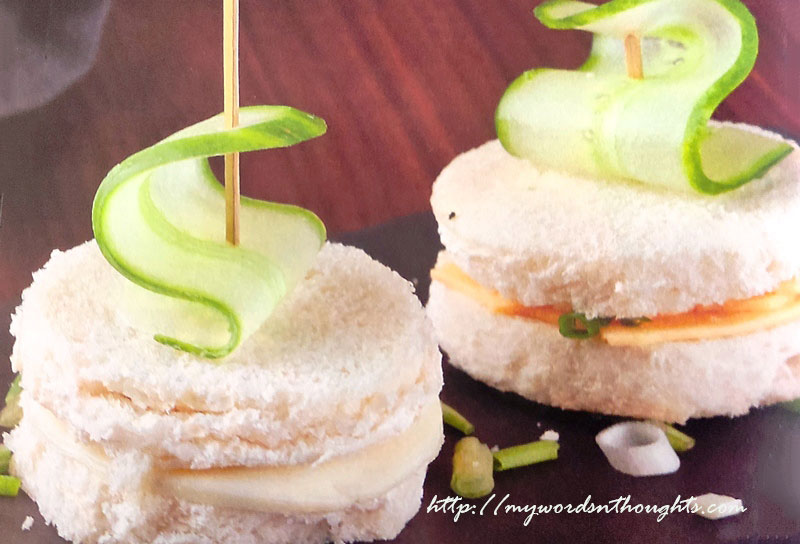 Ingredients for Cucumber Chive Cheese Sandwich:
1. Bread – 4 slices
2. Butter softened – 2 big spoons
Chives chopped fine – 2 small spoons
3. Cheese – 2 slices
4. Salad cucumber – 1, sliced thin lengthwise
How to prepare Cucumber Chive Cheese Sandwich?
1. Using a biscuit cutter, slice breads in round pieces.
2. Mix butter with chives and apply on bread slices.
3. Place cheese above 2 bread slices, and they should be sliced round in same size.
4. Cover these slices with remaining slices in such a way that the side where you applied butter should come inside.
5. Place a sliced cucumber in 'S' shape on the top of each sandwich and fix them using a cocktail stick.
Courtesy: Vanitha Magazine, March 1-14, 2020
Read a few more bread snack and sandwich recipes here. Here is the page link. Click on the images in the gallery to read.
(Visited 56 times, 1 visits today)