Cheese Balls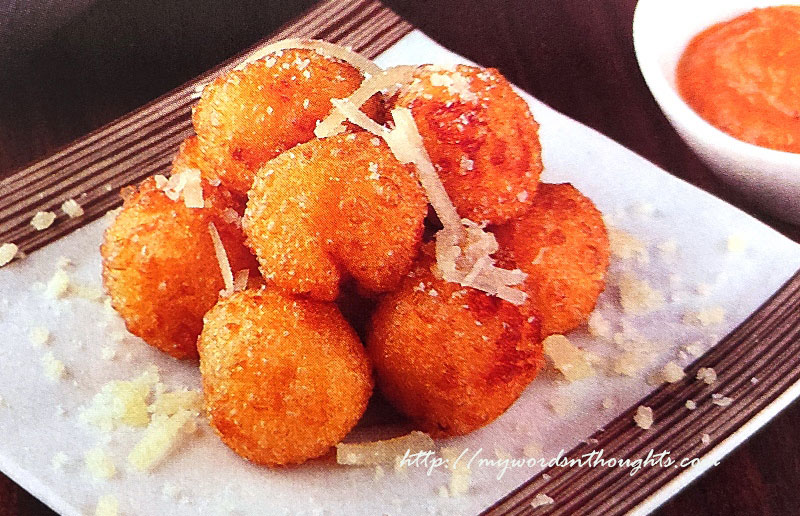 Ingredients for Cheese Balls:
1. Water – ½ cup
2. Butter – 50 gm
3. Maida – ½ cup
Salt – ½ small spoon
4. Grated cheese – ½ cup
Mustard sauce/Mustard powdered – ½ small spoon
Chilli powder – ¼ small spoon
5. Eggs – 2
6. Oil – As required
How to prepare Cheese Balls?
1. Boil water in a saucepan and add butter to it.
2. Reduce the flame and completely melt the butter.
3. Blend maida with salt and add to this water.
4. Keep stirring to avoid lumps and cook till it forms a single piece.
5. Press a spoon in dough, and when batter doesn't stick on to spoon, put off the flame.
6. Add ingredients no: 4 to it and mix well.
7. Finally add eggs and mix well to prepare balls.
8. Heat oil and using a spoon, put cheese-egg mixture in oil as small balls.
9. You can fry cheese balls in different trips. In one trip, 8-10 balls is sufficient.
10. Serve hot with any chutney of your choice.
Courtesy: Vanitha Magazine, March 1-14, 2020
Also read a few all-purpose flour (maida) snack dishes. Here is the page link. Click on the images in the gallery to read.
(Visited 54 times, 1 visits today)