Shashi Kapoor Trivia – Some less-heard facts about the most dashing Kapoor of Bollywood
It came to a great shock for me in the late evening today when I heard about the demise of one of the most charming heroes of Bollywood – Shashi Kapoor. It was during early this year we lost yet another dashing hero of Bollywood, Vinod Khanna, and both these actors rose to stardom in the 1970s through the multi-starrer action movies in the 1970s and early 1980s. Also read: My tribute to Shashi Kapoor.
I have been watching some of the old classic hits in the recent times, and Sharmilee, Pyar Ka Mausam, Kanyadaan etc are some among them I watched repeatedly. I also watched less-heard Shashi Kapoor movies such as Jahan Pyar Mile and My Love most recently. Also read: Top 15 Bollywood songs featuring Shashi Kapoor.
Shashi Kapoor remains one of my top favourite Bollywood heroes all-time. Since childhood, I watched many of his songs on Doordarshan, and became a great fan of him since then. Through this column, I would like to add a few less known facts related to Shashi Kapoor, some of them I have heard somewhere, a few collected from memories and many more. It's my humble tribute to the debonair good-looking son of Prithviraj Kapoor.
1. Youngest of three Kapoor brothers, and charming hero among all Kapoor actors, he acted in 116 Hindi films, which includes 61 films as the solo lead hero, which is highest of all actors of his family over four generations. He appeared in 55 multi-starrer films and earned more success in this genre.
2. His iconic dialogue from Deewar is widely regarded as the most popular dialogue from Hindi Cinema "Mere Paas Maa Hai".The movie also began a successful partnership with his co-star, Amitabh Bachchan.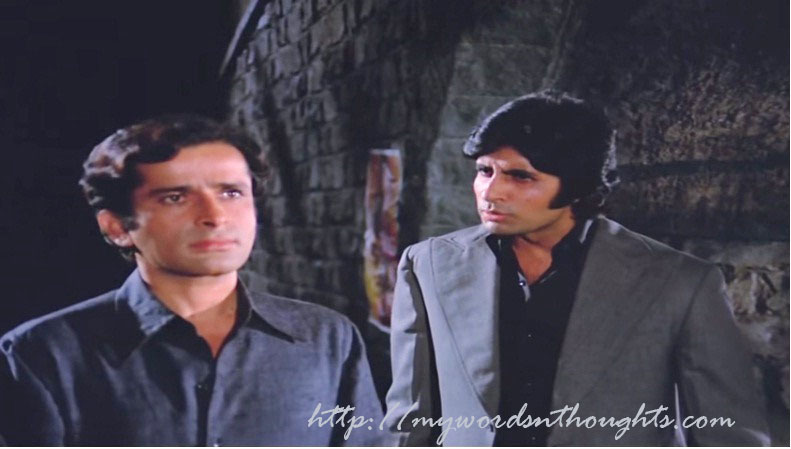 3. Shashi Kapoor is a recipient of National Award for best actor for his performance in "New Delhi Times" and the most prestigious Dada Saheb Phalke Award – the third member from his family to receive this honour. He is a recipient of Padma Bhushan too.
4. Apart from doing several notable roles on silver screen, he along with his wife played a magnificent role in reviving Prithvi Theatre started by his father. In fact his contribution to the world of Indian theatre is much higher than film industry, though he is popular among masses as a film hero.
5. Jab Jab Phool Khile played a magnificent role in establishing Shashi as the romantic hero of Bollywood. The movie established his career as a solo hero too in the 1960s. Years later, the same movie revived as Raja Hindustani placed his grandniece Karishma Kapoor as no: 1 heroine of Bollywood, and still now remains her best lead role. Both the movies have extremely popular 'Pardesi' songs which ruled music charts of the respective years.
6. During his early days in Bollywood, none of the lead ladies of B'town were willing to work with young Shashi Kapoor. His 'Kapoor' tag also couldn't help him much, and he worked as an assistant to his elder brother. However Nanda supported him and exclusively worked with him in the 1960s.
7. To play the memorable role of a passionate lover in Utsav – the iconic movie of Rekha in the 1980s, Shashi put on his weight. But sadly after the movie, he was never able to restore his original figure and weight.
8. Apart from Bollywood films, he also got associated with a few Hollywood ventures like The Householder and Shakespeare-Wallah, where he worked with his wife Jennifer and her family.
9. Mostly associated with masala entertainers in the 1970s, he moved on to meaty roles in the mid-1980s. However the failures of such critically acclaimed films disheartened him and he finally decided to call it quit.
10. Shashi Kapoor was paired with Babita in Ek Sriman Ek Srimati and Haseena Maan Jayegi, and with Neetu Singh in Deewar. His pairing with both these actresses was well-received. (His elder brother Shammi Kapoor has also shared screen space with Babita in a couple of films.) Later these actresses married his nephew actors Randhir Kapoor and Rishi Kapoor respectively, which is very rare in Indian film industry. Interestingly, youngest of three Kapoors he has only a small age gap with both his nephews, and has been paired with many other actresses too, with whom they worked.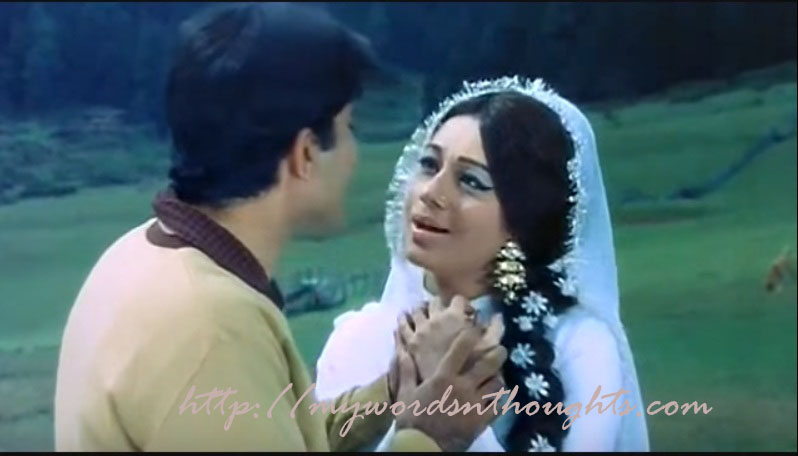 11. Though he was 4 years older to Amitabh Bachchan, quite interestingly, he mostly played Big B's younger brother – Deewar, Trishul etc to name a few. The actors who had a rapport worked together in around 15 movies.
12. He worked with Sharmila Tagore in maximum number of films. They worked together in more than 10 films. Nanda, Asha Parekh, Rakhee and Hema Malini are a few more leading ladies, with whom he earned success more than once. He worked with Nanda in 8 films, the only heroine of his early days who was not at all reluctant to work with a newcomer, and his pairing with her in Jab Jab Phool Khile proved to be a turning point of her career.
13. He has directed one Russian film, and three years later a Bollywood film too. Ajooba – a fantasy film marked his 12th and final association with Amitabh Bachchan gave him an opportunity to direct his co-star as well. However the film bombed at box office.
14. Shashi Kapoor and Rishi Kapoor played siblings in 'Duniya Meri Jeb Mein' (1979). Neetu Singh played Rishi Kapoor's heroine, and the movie was a flop. Interestingly it's one of the rare movies in which Shashi Kapoor didn't have a heroine.
15. And last, but not the least…. He is the first and only actor from Kapoor dynasty to receive the prestigious National award for best actor/actress. He won this award for his performance as a reporter in New Delhi Times in 1985. However he was never nominated in best actor category at Filmfare awards, through he deeply influenced Bollywood cinema since late 1960s. Sad, but true!
Keep watching this space. I shall add more facts here.
Read a few more interesting topics on Shashi Kapoor. Click on the image links below.
(Visited 1,136 times, 1 visits today)