A List of 10+ Bollywood Actresses Who Died Young
Today morning, when my husband after reading a whatsapp message told me that actress Sridevi is no more, I couldn't believe my ears. Just say, how can it happen? She is still young in her early 50s, active in social life and social media, her movie got released last year, and after all she has been fully engaged in grooming the career of her elder daughter, whose movie is to release this year. After all, how can it happen, one of the top heroines of Bollywood screen ever, best known for her beautiful face and charming personality, who prepares a lot to make her second innings in movies grand, leave us so suddenly without giving any signal? After all she is the first lady superstar of Indian movie screen with millions of fans around the globe, and a big celebrity of Indian cine industry and how can she leave us so early without any cues?
I woke from bed suddenly and opened today's newspaper, but couldn't see anything. So I comforted myself, "It's just a death hoax as usual" and felt angry towards the person who circulated the wrong news. But after opening web pages, yes, I had to admit, "Bollywood diva Sridevi is no more". Several thoughts flashed through my mind – My childhood days of 1980s and 1990s when she was my eye candy, her beauty and acting skills, lovely songs, charismatic performances and many more. I have been eagerly waiting for the sequel of Mr. India for the past few years, and now so unexpectedly, it's not to happen.
Death and life are really uncertain, and humans have no control over it. And it's not for the first time we lose some actor so unexpectedly. But this time, it's a huge shock, very huge shock for everyone who adores her beauty and skills. I think, after the sudden demise of Divya Bharati in 1993, it's the most shocking incident happened in Bollywood, when we lost one of the top actresses of Bollywood in her early ages.
Sridevi's untimely demise at the age of only 54 has left everyone shocked. Through this column I would like to list some of the big names of Bollywood, top heroines who died comparatively young before they reach 60, and it's my humble tribute to one of the most talented and graceful actresses of Bollywood ever, who I regard as one among my top 5 favourites. Also read: Top 10 Bollywood heroes who died young.
Divya Bharti (1974-1993) aged 19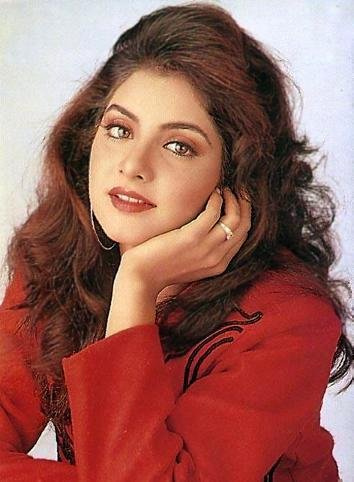 Divya had just entered Bollywood industry, and showed her acting skills through movies such as Deewana. She had a promising career ahead and a bundle of films in her kit. She was only 19 when she had an accidental death in 1993 and her death is still a mystery. Now it's a quarter of century gone, yet the sudden demise of Divya in teens still makes our hearts shed a few tears. In her physical appearance & facial resemblance, hit films or even her mysterious death, she resembled Sridevi a lot. During her lifetime too, she was called 'Young Sridevi' or younger sister of Sridevi. After a quarter century of her death, Sridevi too passed away leaving behind a puzzle to solve – After all, what's the order of events which led to the death of two glamorous & celebrated queens of Bollywood cinema, and who will solve it? (Updating this portion after 1 week of Sridevi's mysterious death).
Madhubala (1933-1966) aged 36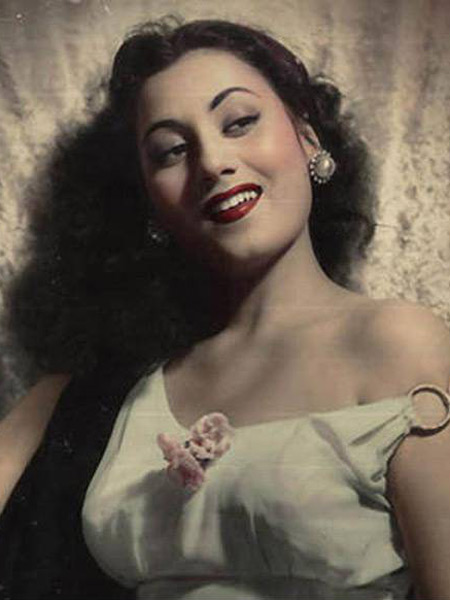 She ruled Bollywood screen as true diva, and the timeless beauty mesmerized her fans through numerous roles she played onscreen. Despite having millions of fans across the world, she lived in a lonely world towards the end of her life. She owns a tragic love story with the tragedy king of Bollywood and unfruitful marriage with the energetic Kishore Kumar without any kids. She suffered from ventricular septal defect since 1954, yet fought courageous with her life till she finally gave in on 23 February 1969. She was only 36.
Meena Kumari (1933-1972) aged 38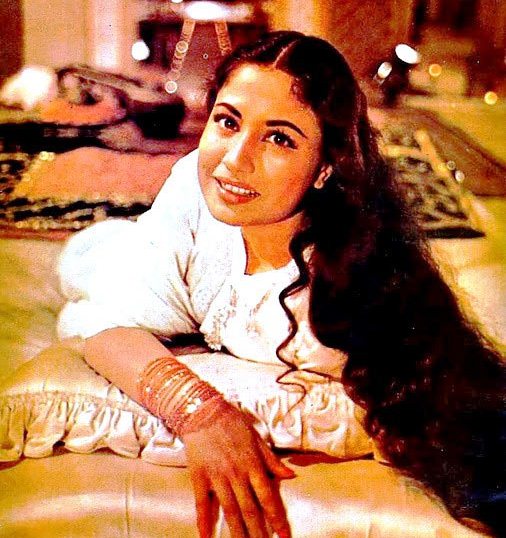 The tragic queen of Bollywood screen, she ruled millions of hearts through her stunning performances over the years. Unfortunately she remained a tragic queen in real life too, and owns a striking co-incidence with her contemporary Madhubala, in personal and professional life. Both were of same age, work hard for their respective families, unhappy married life and died without any children in their 30s. Read more a few more interesting facts common to both these actresses. Tragedies in her personal life made her addicted to drinks and death took her away in the form of liver cirrhosis when she was only 38. She was so early to go.
Smita Patil (1955-1986) aged 31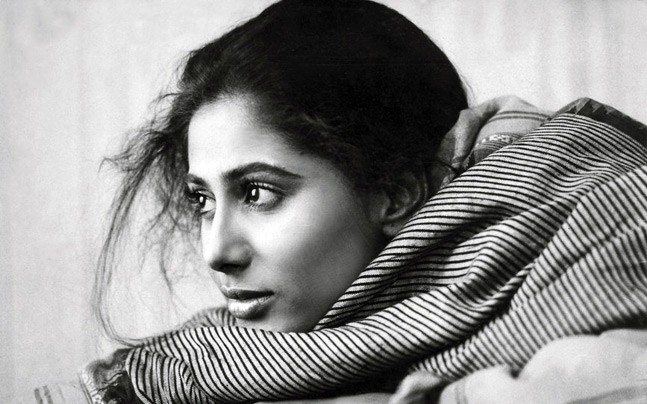 One of the most talented actresses Indian film industry has ever produced, she left the world when she was much more to contribute. She was married to her co-star Raj Babbar, and died at a very young of 31 following childbirth complications. She was fully active in her professional life when she died and over 10 movies released posthumously. A void never filled again, Bollywood lost one of its top performers ever.
Nargis Dutt (1929 -1981) aged 51
Nargis is often defined as the best actress Bollywood screen has ever witnessed, and she was chosen as the star of the millennium in the year 2000. That's the status she established in Bollywood cinema, through her performance in Mother India, released in 1958. She was away from spot light after her marriage with Sunil Dutt. But when she died at a comparatively young age of 51, all her fans mourned. She was suffering from pancreatic cancer.
Nutan (1936-1991) aged 54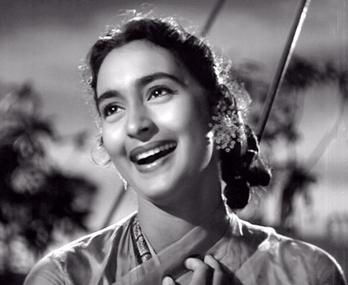 After Nargis, Nutan too remained one of the top actresses of 1950s and 1960s, and she holds the record of maximum number of Filmfare awards in best actress category along with her niece Kajol. She had retired from cinema after doing a few character roles in mid-1980s, when death took her away in 1991 in the form of breast cancer. Similar to Sridevi, she was 54. It's extremely sad that Bollywood lost two legendary artists in the early 50s due to cancer.
Geeta Bali (1930 – 1965) aged 34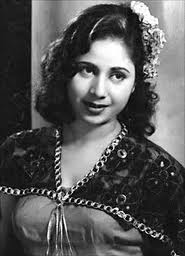 She eloped with the charming star of Bollywood, Shammi Kapoor and got married in 1955. Later she was active in the film industry for a while. She is remembered for some of the wonderful films she played onscreen. I often feel Bollywood diva Urmila Matondkar and Geeta Bali share some face resemblances. Shammi Kapoor too has mentioned once that Urmila reminds him of his beloved first wife. In 1965, Geeta contracted smallpox while shooting a Punjabi film and died very soon, aged only 34.
Parveen Babi (1949-2005) aged 55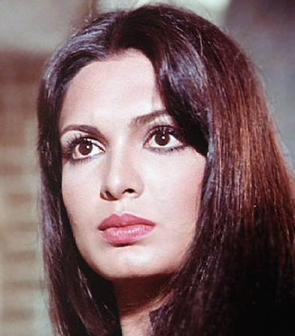 She remained one of the top heroines of Bollywood in the 1970s and 1980s, and had millions of fans around the globe. She shared a lovely screen presence with her co-star Amitabh Bachchan, and also rumoured to have a relationship with him too. Despite owning an illustrious career as a glamour doll in the industry, she spent her last years isolated for all, away from limelight. She was only 55 when she was found dead in her apartment in 2005. From a shining star to a falling asteroid, she succumbed due to total organ failure and diabetes, and is one of saddened deaths among Bollywood stars.
Vimi (1943-1977) aged 34
Among the Bollywood actresses, perhaps Vimi owns the most tragic life and horrific death among all, and she faced it all in a short period after her marriage till her death in 1977, aged only 34. She was one of the most beautiful actresses of yesterdays, who is still known by her debut film, Humraaz directed by B. R. Chopra. She is the best instance of how lust of entertainment world can ruin someone and kill him/her finally without any mercy. She turned a huge star with the debut film, and earned praise for her screen beauty as well. But her end days were so horrible, and she died in the general ward of Nanavati hospital penniless.
Chand Usmani (1933-1989) aged 56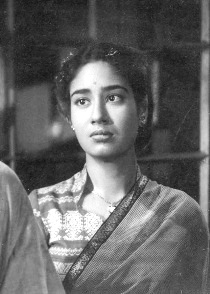 She was Shammi Kapoor's heroine in his debut movie, Jeevan Jyoti (1953). The movie also marked her screen debut. Later she went on to do lead roles in Baap Re Baap opposite Kishore Kumar and Amanat opposite Bharat Bhushan. She also played supporting roles in Rangeen Raten, Naya Daur, Prem Patra and Pehchan, and the later one earned her Filmfare award for best supporting actress. She was only 56 when she passed away in 1989. She was not active in movies that time, though she played a very few character roles in the 1980s. She was best known for playing sacrificing mother and wife on screen, like her contemporary Nirupa Roy.
Reema Lagoo (1958-2017) aged 58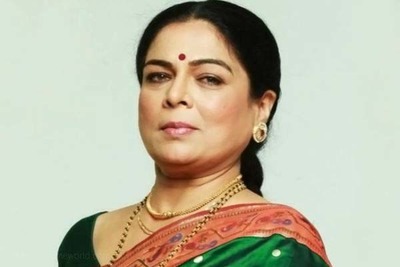 She revolutionized mother roles on Bollywood screen in the early 1990s. Though she never played lead heroine roles, she is a favourite mom to all. She was fully active in the film and small screen industry when death took her away in May 2017. She was 58.
Silk Smitha (1960-1996) aged 35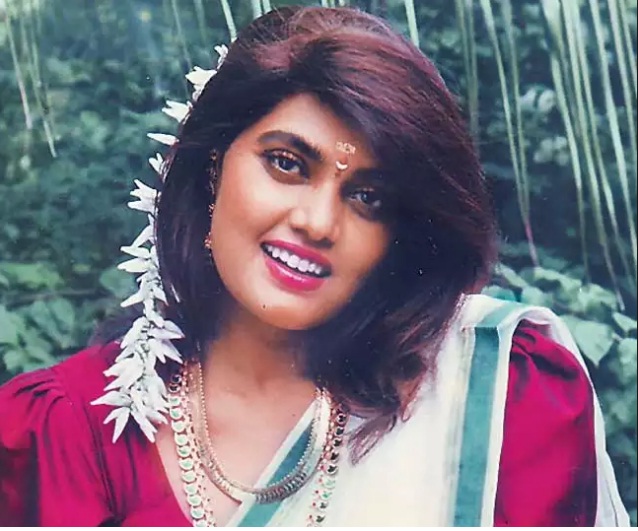 Sex siren on Indian screen, she gave new definitions to erotic roles on silver screen in the 1980s. Though she has worked comparatively less in Bollywood, her work in Sadma will be remembered most. While going through the low phases of her career, she was found dead in her apartment in Chennai in 1996. It's believed that she committed suicide. She was only 35 years old then. Vidya Balan starrer, The Dirty Picture is a biopic of India's most sought-after erotic actress ever.
Soundarya (1972-2004) aged 31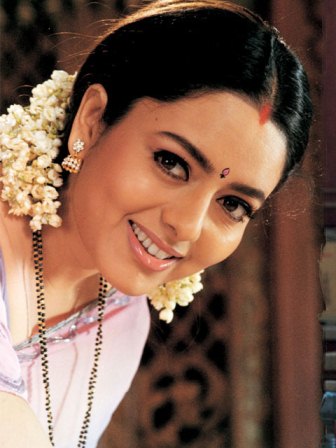 She was a big name down south. Yet Bollywood fans can't easily forget her performance asideAmitabh Bachchan for the movie, Soorya Vamsham. Soundarya and her brother Amarnath died in an aircraft crash near Bangalore in 2004, while she was on her way for an election campaign for a political party. She was very much active in the film industry at the time of her death and was just 31.
Jiah Khan (1988-2013) aged 25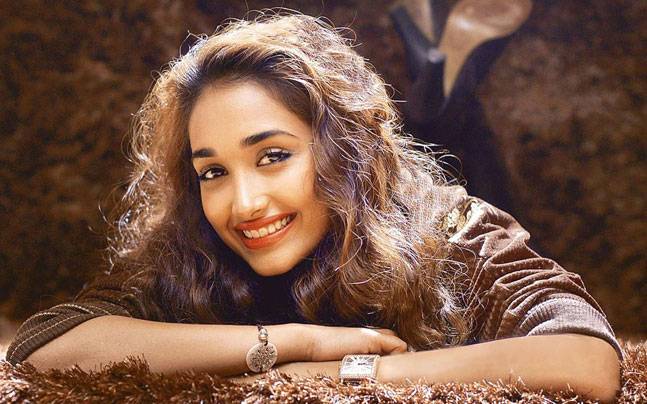 She was not a great star of Bollywood. Yet her suicide created shockwaves in Bollywood industry. Nishabd and Gajini remain her memorable roles. Her failed relationship with Sooraj Pancholi took her life away when she was only 25, and investigations are still going on. Though she was not a big name in the industry, her untimely demise left everyone shocked. Also read: Top Bollywood artists who died in the decade of 2010s.
Before I conclude, I would like to mention a few more names related to Bollywood. Aarthi Agarwal (1984-2015) who appeared in the movie – Pagalpan, child actress Taruni Sachdev (1988-2012) best known for her performance in Paa and plenty of ads, Shikha Joshi best known for her performance in B. A. Pass, Rasika Joshi who passed away aged 39 and many more. Names of successful models – Viveka Babajee, Kuljeet Randhawa and Nafeesa Joseph, who are believed to commit suicide in their early ages cannot be excluded too. Sonika Chauhan is yet another name from fashion industry who died most recently in a car accident in 2017. She was only 28. I would also love to add the name of Pratyusha Banerjee, Balika Vadu of small screen whose death shocked the entertainment industry in early 2017.
It's true we capture the pictures of our favourite stars during their glowing years in cinema, and would always love to see them in youthful days. When Bollywood divas leave the world during the younger years, their young pictures always remain so in their fans' soul and mind as 'timeless beauty'. Yes, they reach the other world without travelling through their old ages when physical beauty might have left them. Is it a bliss or unfortunate happening, not sure enough! But what I feel is more than the physical beauty, it's their screen presence which makes them everyone's darling, and real beauty is ageless. And we fans always wish their good health and that they live a long life. Do you agree with me?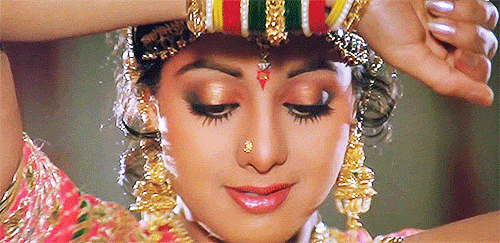 The only Indian superstar who can claim a pan appeal across India, Sridevi would have give so much to Indian Cinema if she lived a little more. Also read a few more articles of the gorgeous actress whose untimely demise shocked the whole nation beyond all limits.
(Visited 8,620 times, 1 visits today)