Thondimuthalum Driksakshiyum Review – A gem in Neo-noir Film making
In the early 1970s, new wave cinema hit Indian film territory and many great movies testing the talent of great actors have been made in Indian cinema by many great directors. In the recent times, thrillers belonging to Neo-noir Film making have gained attention in Indian film scene. Such movies, a little bit different from mainstream cinema have met with both critical acclaim and commercial success. Now many young directors have moved to this section, bringing to Indian film scene some fresh treatment of old and new stories. It's quite common in Bollywood and Kollywood, and now Malayalam cinema has also joined the stream.
What's new in Thondimuthalum Driksakshiyum?
Thondimuthalum Driksakshiyum is not a great story with so many sub-plots, huge star cast, lavishing film sets and great time spent for songs and dances. It's a very simple and straight story, a middle-class Malayali family can relate with. It's also the inner call of a common man, a basic trait or negativity hidden in every human's mind, not to get caught for the mistake he made, and whatever comes or goes, the strong determination to fight till the deadly end.
A few years back, Mohanlal's Drishyam also brought a similar story – the basic trait of a human being to hide his crime, and fight till the end as far as he can. Yes, Thondimuthalum Driksakshiyum also tells a similar story, though it's entirely different from Mohanlal's thriller, and both the movies are well-received by Malayali audience, may be because they can relate themselves to the characters of the film.
I also got a few glimpses of the light moments of Nivin Pauley's Action Hero Biju. Both the movies tried to explore the soft mind of policemen and their dedication, though public think just opposite. But Thondimuthalum Driksakshiyum is definitely a new story explored.
Freshness in storytelling and great command on even minor things by the director
Last year Dileesh Pothan surprised Malayalis through his debut film, Maheshinte Prathikaaram. He told a simple tale in a realistic way, with a team of fresh actors and both the lead and supporting cast played a significant role in sketching onscreen what Pothan has imagined in his mind. The movie gained numerous awards at various award functions, and expectations are high since Thondimuthalum Driksakshiyum has been announced.
It can be said that Dileesh has met with both critics' and audience's expectations this time and has surely won audience's heart. Mouth-to-mouth publicity of audience is definitely going to take the box office collections to the next level. Similar to his debut film, Dileesh has managed to tell the story with humour as the main ingredient. Simple tale, some brilliant performances, excellent dialogues and some humour elements – that's all Thondimuthalum Driksakshiyum is all about.
The movie is filled with some hilarious comedy scenes and one-liners, which bind audience to seats. For that, the whole credit goes to the film script, dialogues and performances.
Tremendous performance by lead and supporting star cast
The leading heroine, Nimisha Sajayan is the new find of the director. In his last film too, he brought to film scene Aparna Balamurali, who played Fahadh's female lead. It's difficult to imagine that it's Nimisha Sajayan's debut performance, and she carried away with the role of a village girl with ease. As the lead heroine, full credits to her. Alencier Ley Lopez who became a star overnight through Maheshinte Prathikaaram, also played the pivot role of A.S.I. Chandran in this film.
Some of the policemen of the film are played by real-life policemen, and that's why the movie looks so realistic. Many of its characters will definitely stay in your mind for a long time. And last, but not the least, the performances by Fahadh Fazil and Suraj Venjaramoodu are absolutely marvelous. It's happy to see the National award winning actor to do a meaty role, and Suraj justifies that he can handle any type of roles. He is not seen frequently in Malayalam movies nowadays. It can be said that his role in this film is an extension to the short role he played in police story, Action Hero Biju.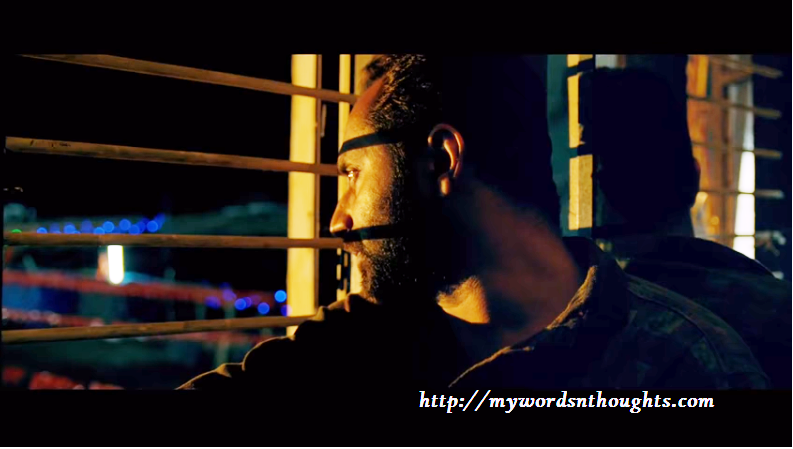 But the real winner of the movie is none other than Fahadh Fasil who stole everyone's heart as a petty thief. Though he plays a negative shaded character in this film, he steals audience's heart through his outstanding performance. No doubt, after Maheshinte Prathikaaram, his role as thief who takes the name Prasad, is definitely a career-defining role, and one of his top performances in the past 15 years. In a predicted storyline, Fahadh's acting skills, facial expressions, dialogues and mannerisms definitely bring in a few suspense elements after every scene, and that's how the whole story line is hooked with.
What I couldn't relate with?
The story is quite convincing, and the detailing of every minute moment in the film looks awesome. But there is one scene which I couldn't relate with. After the stunt sequence, the thief decides to surrender himself. But he throws away the chain in the bush, the secret which he reveals in the film climax. Just a thought – As the thief got moved away with Prasad's dialogues (character played by Suraj) and decided to give the chain to him, why didn't he do it? There was full chance of his escape as no policeman was near, and Suraj's character could have easily delivered a lie (as he got his chain back).
A few minus points
I find the movie a bit dragging, and a few scenes which had no connection with the film's main plot. Also it could have been nice, if such added scenes could have added one or two sub-plots to the screenplay.
My ratings for Thondimuthalum Driksakshiyum
If I compare Thondimuthalum Driksakshiyum with the director's previous venture last year, it lags a little bit. Maheshinte Prathikaaram easily manages to get 4 out of 5 rating. I would like to go with 3.5 out of 5 for this drama-thriller film belonging to Neo-noir genre. If you are an ardent fan of serious movie making, then Thondimuthalum Driksakshiyum is just the right stuff for you. If you have not watched the movie yet, go and watch the movie this weekend with your family or friends.
Read a few more articles on Malayalam movie reviews and also recent Hindi films. Click on the images in the gallery to read
(Visited 2,304 times, 1 visits today)