Sanjay Mitra – Rishyashrungan of Malayalam movie, 'Vaishali'
Sanjay Mitra is an Indian actor who has appeared in Malayalam, Bengali, Hindi and Telugu movies. He is best known for portraying male protagonist Rishyashrungan in Bharathan's Malayalam movie, Vaishali released in 1988. The movie marked the screen debut of Sanjay and Malayalam debut of his co-star Suparna Anand, whom he married in 1996. However they separated in 2008. He also played male lead in Malayalam flop, Poonilamazha in 1997 which marked his comeback to Malayalam cinema and also appeared in 'Smart City'. He later concentrated on to television career and was seen in Malayalam TV serial, Sri Guruvayoorappan.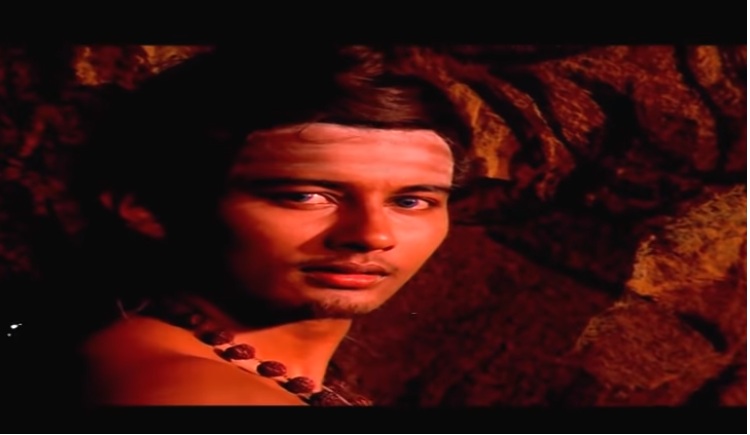 Sanjay Mitra originally hails from Mumbai. He belongs to a musical family. His father Sumit Mitra was a musician and an accordion player in the movies. But acting became his passion. Bharathan's cult classic, Vaishali marked his screen debut and he received praises for his lead role. He was working with ad agency in Mumbai, when the director who was in search of a new face approached him. He was referred by a friend, and he got the role after a screen test. He later played Aaromalunni in Mammootty starrer periodic film – Oru Vadakkan Veeragatha, before he disappeared from screen. Though he appeared in a couple of Malayalam movies in the second half of 1990s, he failed to revive his career.
In between he appeared in a few regional and Hindi movies. Shabnam (1993), opposite Kanchan marked his Bollywood debut in a lead role. In 2002 his delayed Telugu movie Hrudayanjali got released after 10 years, which won 4 Nandi awards. He has been a part of Hindi TV shows – Piya Ka Ghar, Man Mein Hai Vishwas, Shagun, Bhabi, Gharana etc.
Sanjay Mitra – Some interesting and less-known facts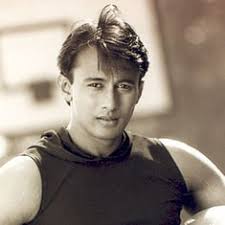 1. His father Sumit Mitra was an accordion player of many Bollywood movies of classic era, mostly associated with Raj Kapoor movies. He played accordion for Sangam, Mera Naam Joker and Bobby and many others, and 'Hum Tum Ek Kamre Main Band Ho' is one of his popular songs. He has worked with Shankar-Jaikishen, Laxmikant-Pyarelal, R. D. Burman and Ravi. He was honoured with Mirchi awards for his outstanding contributions in 2014.
2. When Sanjay met director Bharathan for the first time at a hotel, soon after he entered the room, he was asked to remove the skirt which embarrassed and shocked him.
3. While he received the first offer for a Malayalam film, he was not at all interested in doing it, as he was eyeing Bollywood then. However music composer Ravi (who composed songs of Vaishali) told his father not to let go the golden opportunity. Ravi and Sanjay's father were good friends then.
4. The first scene he shot for Vaishali was a lip kissing scene for Indraneelimayolum song, which appears in the film climax. At that time Suparna and Sanjay Mitra were only strangers and newcomers to industry, and they took 4 or 5 retakes.
5. The lead role of Vaishali proved to be a turning point of both his personal and professional lives, as he married his co-star. He is still recognized for this single role.
6. Sanjay Mitra and Suparna Anand have done one Bengali film together in 1991 titled Ananda Niketan. Their friendship grew closer after this movie, and they got married in 1996. They have two children. Now they are settled with different life partners.
7. 10 years after their divorce Suparna Anand and Sanjay Mitra shared screen space for the first time for a celebrity chat show Onnum Onnum Moonnu hosted by Rimi Tomy in 2019, and they enacted romantic scenes of Vaishali for audience, 30 years after the release of the film. They also appeared together for an award function of Asianet television earlier.
8. The show Onnum Onnum Moonnu in which he appeared with his ex-wife was a big hit, and after experiencing overwhelming response and admiration from viewers, he has accepted one Malayalam project where he plays a cop, and plans for a third comeback.
9. "Indraneelimayolum" and "Theduvathethoru" of Vaishali and "Aatuthottil" of Poonilamazha are some of his popular Malayalam film songs. Interestingly both these albums were composed by prominent music directors – Ravi and Laxmikant – Pyarelal respectively.
10. Suparna Anand is the only heroine with whom he has done more than one film, and she is his favourite co-star too. After Vaishali, they worked together in Ananda Niketan.
(Visited 1,018 times, 1 visits today)