Sujith Sudhakaran – Mollywood's costume designer who won National award for 'Marakkar: Lion of the Arabian Sea'
Sujith Sudhakaran is a costume designer associated with Malayalam film industry. He also works in Telugu and Tamil cinema. He won his maiden National award for best costume designer for Malayalam movie, Marakkar: Lion of the Arabian Sea (2021). He shared the award with V. Sai and they worked together for the film. His work for yet another Mohanlal starrer Bro Daddy also got noticed. Sujith frequently works with Mohanlal starrer films. In fact, his first Malayalam work was Oppam starring the megastar, followed by Lucifer.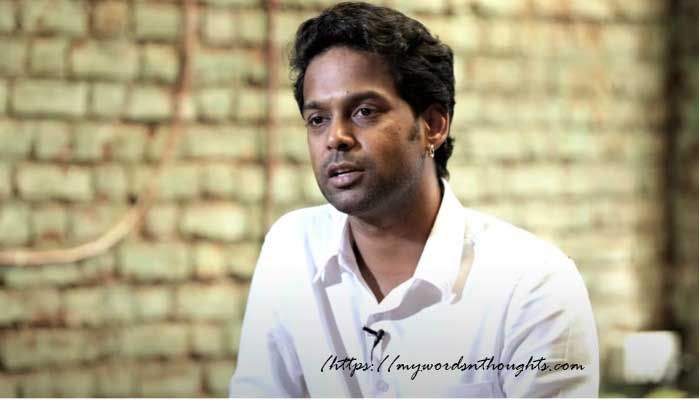 'Oppam' (2016) is Sujith Sudhakaran's debut work in Malayalam
Sujith was born and brought up in Thrissur. Mannuthi is his hometown. He has one younger brother. His father was employed in gulf during his academic years. He initially pursued engineering studies. Later he discontinued it and studied fashion designing and took diploma from Bangalore Vogue Institute.
He took internship under different fashion designers and also travelled exclusively to learn more about costumes and fashion. He also learnt dyeing and printing during his travels. Even after joining fashion industry, he spent most of his money for travelling. He started business venture, and he failed to run that label even for 1 year. It flopped and later he joined fashion industry, where he earned success and popularity. He was only 23 then. Now he owns a business firm named, Conlang.
Sujith Sudhakaran was in ad industry before joining films. He has done costume designs for celebrities like Virat Kohli during his ad-career. He never thought he will get into film industry this much early, and got into films in hope he can get some good investment for his further business plans.
Sujith Sudhakaran – Some interesting and less-known facts
1. Apart from his friendship with colours and designs, his worldwide travels helped him a lot in his profession. When he travels one place, tries to learn fashion of that place.
2. At a time, he never takes more projects together, as he feels it may affect his work. He just wants to concentrate on quality work, rather than doing more films.
3. He followed director Priyadarshan for a long time; in fact, took a lot of efforts to convince him for his first break in Malayalam, Oppam. He was living next to Priyadarshan's residence, and when he used to go for morning walk, used to follow him, saying, 'don't want remuneration, just need work'. Years later, Priyadarshan's Marakkar earned him National award.
4. For the work of Marakkar, 30 people worked with him day and night. As it told the story which happened 500 years back, hand stitching was used for most works (especially for hideout costumes of Mohanlal and his associates), adding more efforts to the job. And he won National award for its efforts.
5. Wardrobe of 'Go Daddy' was an instant hit. Double shaded saris and scallop work in saree borders became talk of the town.
6. Mostly period cinema wins National award for best costume design, and Marakkar also belong to this category. He won the award in the 8th year, since he became a part of fashion industry.
(Visited 6 times, 1 visits today)