M. Krishnan Nair – Popular Malayalam Film Director of 1970s
M. Krishnan Nair (1926 – 2001) was a well-known film director associated with Malayalam cinema. He has also directed a few Tamil films with leading actors like MGR. He directed over 100 films during his lifetime which include 18 Tamil films. For his outstanding contributions towards Mollywood, he has been honoured with J. C. Daniel Award in 2000. He passed away the following year.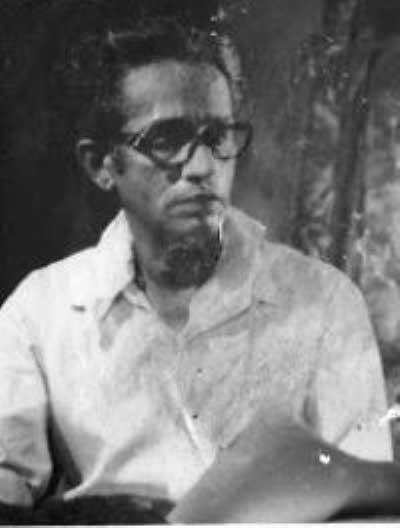 His sons follow his legacy
Krishnan Nair was born in Thiruvananthapuram on November 2, 1917. R. Madhavan Pillai and Chellamma were his parents. He was married to K. Sulochana Devi and the couple had three sons. All of them became famous in their respective fields.
His eldest son K. Jayakumar is an Indian civil servant, poet and lyricist, and also served as the as the first Vice Chancellor of Thunchath Ezhuthachan Malayalam University in Malappuram. He is also a well-known screenwriter and translator. His second son is Harikumar, while his youngest son Sreekumar Krishnan Nair, also known as Sreekuttan in the industry is also associated with film field. He directed O' Fabi (1993) – India's first partially animated movie and a few more films.
Krishnan Nair's debut film CID became a trendsetter
Krishnan Nair completed his intermediate studies and joined film industry as an assistant director in the 1950s. His debut film CID (1955) starring Prem Nazir, later became the first franchise detective film series of Malayalam cinema. Same year, he directed Aniyathi starring Prem Nazir and Miss Kumari, and the heroine won Madras Film Fans Association Award for Best Actress. Since then he regularly worked with Prem Nazir, and most of their associations have been commercially successful.
In 1960 he directed 'Aalukkoru Veedu' – his first Tamil film
Krishnan Nair tasted success through both Malayalam and Tamil films. He directed two Telugu Films also, one each with superstars N. T. Rama Rao and Krishna. Some of his best Malayalam films are Kadathukaaran, Tara, Kuttipatalam, Cochin Express, Oru Raagam Pala Thaalam, Khadeeja, Kalliyankattu Neeli, Vivahita (remake of Hindi hit – Gumraah), Kaattumaina, Rajaneegandhi, Amma, Mylanji, Paalam, Collector Malathi, Rowdy Ramu, Kattu Thulasi and Yamini. He directed over 100 films of different genres and has worked with all leading actors of his time. His career was at its peak in the 1970s.
M. Krishnan Nair – Some less-known and interesting facts about the director
1. In 1971 he directed blockbuster 'Rickshawkaran' which gave National award for best actor to MGR.
2. He directed 4 films with MGR, perhaps the only Malayalam director who achieved this feat.
3. His blockbuster Kuttipatalam in 1964 marked the career beginning of actress Philomina in a supporting role.
4. Actress Kottayam Shanta marked her screen debut through his directorial Aniyathi in 1955.
5. Acclaimed directors like Hariharan and Bharathiraja have worked under him as assistant directors. K. Madhu, S. P. Muthuraman and Joshiy also worked under him.
6. His superhit film Cochin Express (belonging to detective series films starring Prem Nazir) was remade to Hindi as The Train starring Rajesh Khanna. The movie was also remade to all other south Indian languages – Bangalore Mail (Kannada), Circar Express (Telugu) and Neelagiri Express (Tamil).