Ratan Chandra Kar – Health official who treated Andaman's Jarawa tribe
Ratan Chandra Kar, a general physician, is an Indian health official from Andaman and Nicobar, best known for treating Jarawa tribals of Andaman and Nicobar for many decades. In fact he helped the tribe many times during disease outbreaks, such as measles in 1998. The author of the book, The Jarawas of the Andamans, Ratan Chandra Kar has been honoured with Padma Shri by government of India in 2023. He has been honoured for Andaman & Nicobar Islands.
Ratan Chandra Kar took a very risky job as a health officer in Andaman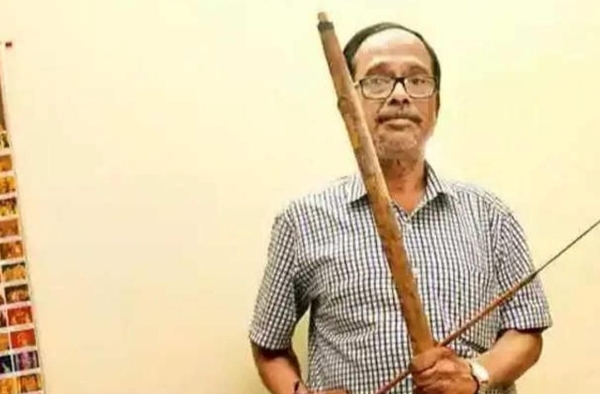 Ratan Chandra Kar is originally from West Bengal, and is a native of 24 Paraganas North. After completing his medical studies, he worked for some time among the Konyak tribe in Nagaland. When he was offered the health officer in Andaman, this experience came handy.
In 1998, when measles-like diseases affected a remote island of Andaman and Nicobar Dr. Ratan Chandra Kar received an information from the Union Territory Administration for treatment of Jarawa tribe people for the same. As it's a known fact that Jarawa community are armed with poisoned bows and arrows and they are not so friendly with outsiders, the job offered was high risky. Though both his sons were worried about his safety, his wife Anjali urged her husband to take up the challenge of curing the Jarawa people and save them from extinction. The tribe is believed to have 30,000-50,000 years of existence.
He treated Jarawa tribal group in Kadamtala and Lakhralungta
According to Ratan, it was a turning point of his life when he travelled to Kadamtala in Middle Andaman, where he was posted, about 120 km from Port Blair. He was nervous how the native tribes will behave with him. But when the pandemic was deeply affecting the tribe & spreading among them, there was no option left except to cure them, to save the tribe from extinction.
He took coconuts and bananas as gifts for the Jarawa people while his team travelled from Kadamtala by a small boat for 45 minutes to Lakhralungta, one of the areas of the Jarawa tribe. He could see many people standing on the beach observing them, and some even carried bows and arrows. He was a bit scared when a small group of people followed him.
He entered the hut of a wounded person, injured while hunting a wild boar and applied medicine. The next day when Kar went to Lakhralungta, there was a positive change in the behaviour of the tribals as the medicine had responded well to the injured Jarawa. That was the beginning of a new bond between a physician with a tribe, and slowly he got mingled with them.
He made door to door visit to befriend people
It was not an easy task to gain the trust and treat the tribes. He made door to door visit to befriend people, and there was huge language barrier too. He showed respect to their medical system, and used his medicines as supplementary only. He slowly learnt the language in a few months and within 1 year, he started talking fluently. He also became accustomed to their unique traditional customs and habits.
A little adventurous, but without inhibitions he reached the islands and finally made it. Ratan Chandra Kar was in Kadamtala for five years before he moved to Port Blair. He worked in the islands from 1998 to 2012. Tribal people still remember him even after years.
When Kar was selected for the civilian award Padma Shri in 2023, he said- 'I have no words to express my happiness. When the work gets recognized in this manner, it's overwhelming'. He was honoured for treating the indigenous group at Kadamtala village and Lakhralungta. He was one among the four Bengalis selected this year. He was 66 at the time of announcement of awards.
(Visited 60 times, 1 visits today)