Sharkkara Pazham (Jaggery Banana)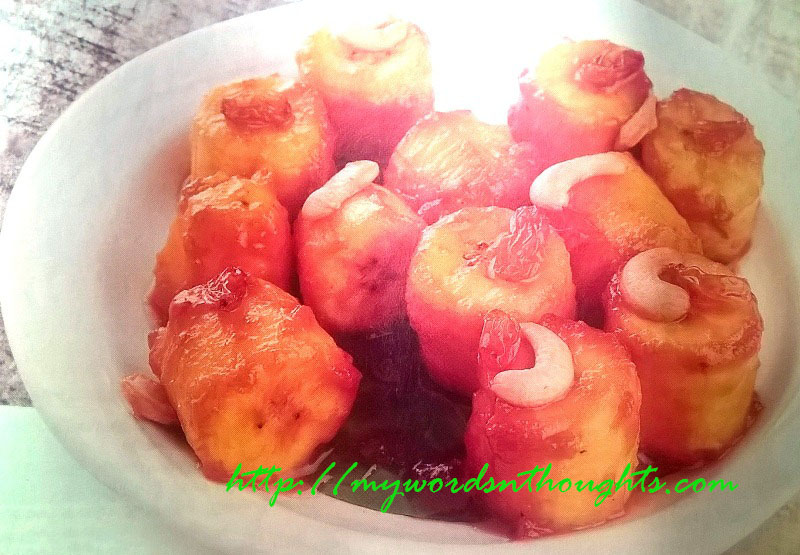 Ingredients for Sharkkara Pazham (Jaggery Banana):
1. Kerala banana (Ethapazham) – 2
2. Coconut scrapped – 1 cup
3. White jaggery – 3 pieces (achu) sliced thin
Cardamom powder – 2 pinches
4. Ghee – 1 small spoon
5. Cashews – 5
Raisins – 5
How to prepare Sharkkara Pazham (Jaggery Banana)?
1. Slice banana to round 1-inch pieces.
2. Extract 1st and 2nd milk from coconut.
3. Cook banana adding second coconut milk. Take care not to break banana pieces.
4. When water content is almost absorbed and banana is well cooked, add jaggery pieces and cardamom powder.
5. Mix the contents well and add first extract coconut milk.
6. Fry raisins and cashews in ghee and spread over the top before you serve.
7. Serve before your Sharkkara Pazham gets cooled.
Source: Vanitha Magazine November 15-30, 2016
Also read a few banana dessert recipes. Here is the page link. Click on the images in the gallery to read.
(Visited 231 times, 1 visits today)