Biscuit Nut Roll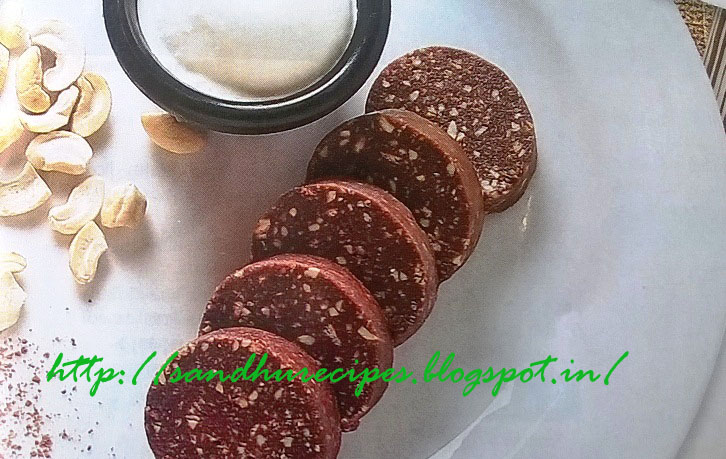 Ingredients for Biscuit Nut Roll:
Coco powder – 1.5 small spoons
3. Glucose biscuits – 200 gm
How to prepare Biscuit Nut Roll?
1. Powder biscuits and cashews separately (only coarsely grinded similar to bread crumbs).
2. Blend well ingredients no: 1.
3. Add ingredients no: 2 to this blended mixture and mix well.
4. Add biscuit and cashew crumps to it and mix it well.
5. Transfer the contents to an aluminum foil and roll it. Press it well while rolling.
6. Wrap both its ends similar to chocolate candies and place it in refrigerator to cool.
7. When it gets hardened and completely set, slice it to round pieces and serve aside Vanilla ice cream.
Archive: Vanitha Magazine August 15-30 2016
(Visited 314 times, 1 visits today)