Raw Banana Cutlet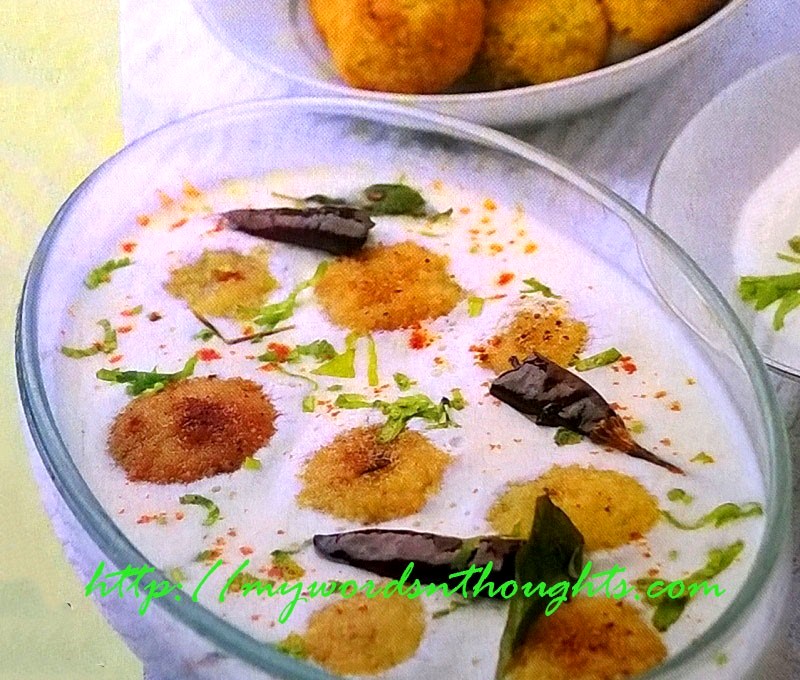 Ingredients for Raw Banana Cutlet:
1. Raw banana – 3
2. Potato – 1
3. Oil – ½ big spoon
4. Green chillies – 6, chopped to very small pieces
Ginger – 1 piece, chopped to very small pieces
Garlic – 1 big spoon, chopped to very small pieces
5. Coriander leaves -3 big spoons, chopped to very small pieces
Salt – As required
6. Eggs – 2
Bread crumbs – As required (to wrap)
7. Oil – For frying
8. Curd – 1 cup
Salt – For taste
9. Coriander leaves -2 big spoons
10. Chilli powder – 1 pinch
11. Coconut oil – 1 big spoon
12. Red chillies -3, broken into two
Curry leaves – A stalk
How to prepare Raw Banana Cutlet?
1. Remove the skin of raw banana and cook it in steam.
2. Once done, smash it well.
3. Cook potato and smash it well too.
4. Heat oil in a pan and sauté ingredients no: 4.
5. Once it is done, add smashed potatoes and banana.
6. Also add salt and coriander leaves and mix the ingredients well.
7. Once it gets cooled, make small balls out of this mixture.
8. Then press each ball to make a tikki (cutlet).
9. Whip two eggs till they mix well.
10. Dip each tikki in eggs and wrap well in bread crumps and fry in hot oil.
11. Continue the process till all tikkis are done.
12. Add salt to curd and blend it well.
13. Add the prepared cutlets to curd, mix well and spread coriander leaves on top.
14. Sprinkle a pinch of chilli powder on the top of the dish.
15. Sauté red chillies and curry leaves in hot oil and pour on the top of your Banana Cutlets.
Courtesy: Vanitha Magazine October 15-31, 2016
Read a few more delicious cutlet, tikki and patties recipes. Here is the page link. Click on the images in the gallery to read.
(Visited 143 times, 1 visits today)