Pathal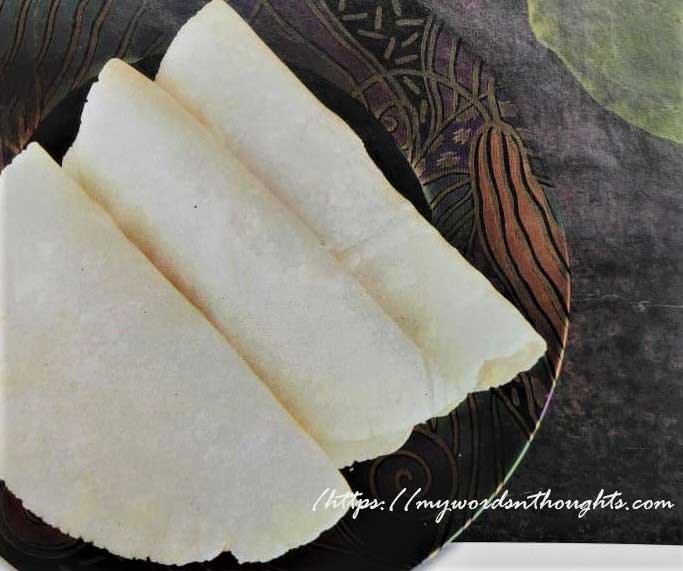 Ingredients for Pathal:
1. Ponni rice flour/powdered – 1 cup
2. Lukewarm water – 1 cup
Salt – For taste
How to prepare Pathal?
1. Mix all ingredients together in a bowl.
2. Knead the contents and prepare dough, similar to chapati.
3. Make small balls from it, and spread them to thin round shapes.
4. Heat a tawa and cook your pathals.
5. Flip both sides.
6. Serve hot with any curry of your choice.
Courtesy: Vanitha Magazine July 9-22, 2022
(Visited 15 times, 1 visits today)