Palada Pradhaman using condensed milk
Palada Pradhaman is an integral part of Kerala Sadyas in Thrissur region. Made using ada and milk, it's widely regarded as 'King of Pradhamans'. It's a typical traditional Kerala dessert, loved by all.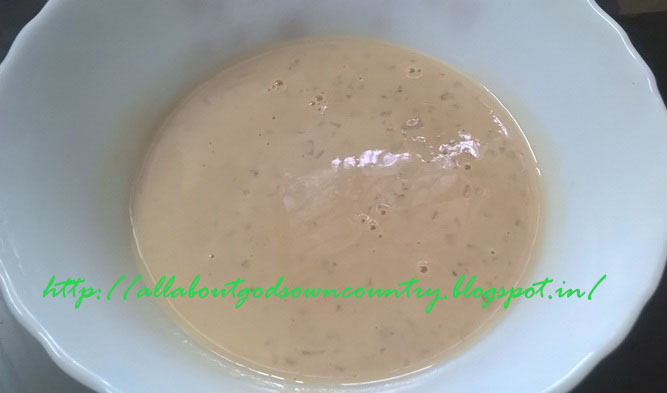 Ingredients for

Palada Pradhaman

:
Palada – 200 gm

Milk powder – ¼ kg

Condensed milk – 100 gm

Sugar – 700 gm

Cardamom powder – 10 gm

Butter – 50 gm

Water – 2.5 litres
Method of preparation

of Palada

:
Wash ada twice and drain water completely.

Boil water in an air tight vessel. Choose a cooking vessel from which steam never escapes easily while cooking.

Put the flame off and add ada to it. Stir it well and close the lid tightly so that steam won't escape. Keep it closed for 25 minutes.

Add milk powder to 1.5 litre water and mix well. Heat it and stir continuously.

When it boils, add condensed milk and keep stirring.

When it boils well and turns light rose colour add cooked ada and cook again for 15 minutes. Add sugar as well.

Put the flame off and add butter and cardamom powder. Keep it a little more time till it becomes thick.
Also read a few more desserts with condensed milk as one of the ingredients. Here is the page link. Click on the images in the gallery to read.