Meen Pachila Curry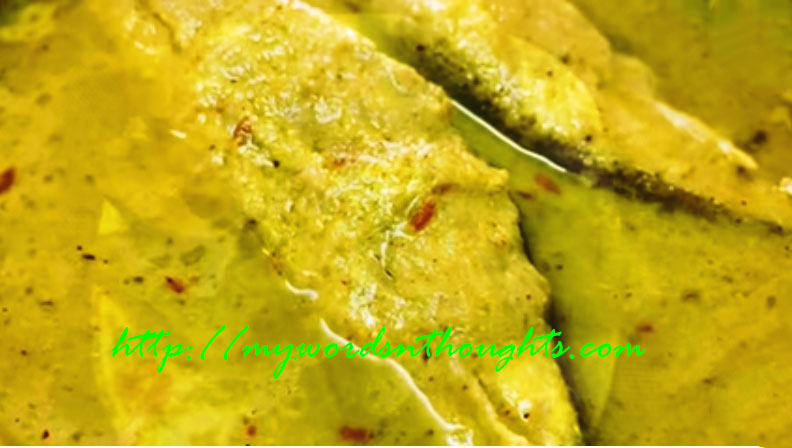 Ingredients for Meen Pachila Curry:
1. Fish with thick flesh – ¼ kg
2. Green chillies or Bird's eye chilli – 10
Shallots – 3
Curry leaves – 4 stalks
Salt – For taste
Palak or green spinach – 3 leaves
3. Coconut milk – For 1 coconut
4. Malabar tamarind (Kudam puli) – 2 pieces
5. Coconut oil – 1 big spoon
How to prepare Meen Pachila Curry?
1. Wash fish and cut into small pieces.
2. Make a fine paste of ingredients no: 2.
3. Add coconut milk to the gravy, along with Malabar tamarind.
4. Transfer the contents to an earthen pot and place in flame.
5. When the contents get heated, add fish pieces to it. Cook the fish.
6. When fish pieces are well cooked, pour 1 big spoon of coconut oil.
7. Stir it once and take your fish curry from flame.
Recipe Source: Vanitha Magazine February 15-29, 2012
Read a few more delicious non-veg fish side dish/curry recipes here. Click on the images in the gallery to read.
(Visited 288 times, 1 visits today)