Marbled Chocolate Heart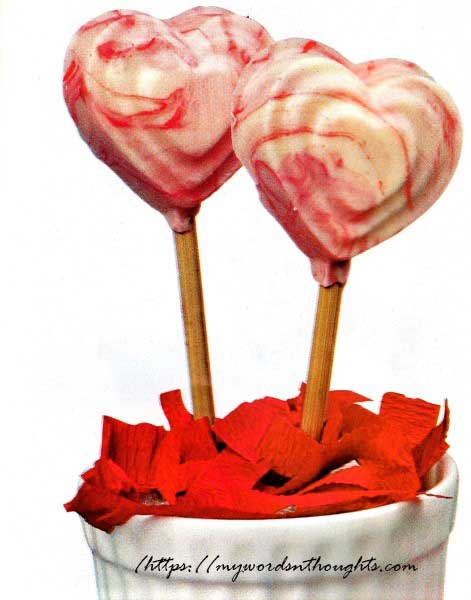 Ingredients for Marbled Chocolate Heart:
1. White chocolate chopped fine – 2 cups
2. Red oil-based food colour – 1 or 2 drops
How to prepare Marbled Chocolate Heart?
1. Take white chocolate in small sized glass bowl.
2. Melt it using microwave or double boiling method, by placing it above boiling water.
3. If you are using microwave, stir it every 20 seconds till chocolate melts completely.
4. Add 1-2 drops of food colour and gently mix once or twice.
5. Transfer them to moulds of your desired shape and allow it too cool.
6. Place the chocolate moulds in refrigerator and allow to set.
7. You can also prepare lollipops using this chocolate.
8. Place them in air-tight containers and store up to one month.
Courtesy: Vanitha Magazine, February 4-17, 2023
Read a few more chocolate recipes. Visit my page.
(Visited 11 times, 1 visits today)