Which fruits are the best for rainy season?
Very often everyone is confused with the question – are fruits good for rainy season? Many people even believe that fruits are cold food items, which are meant only for hot summer seasons, and if taken during rainy season it's not good for health. Is it true? Can't we eat fruits during monsoon?
Yes, it's true to some extent only. That means a few fruits are not meant for rainy season. But it doesn't imply that fruits don't suit rainy season. Of course there are a few fruits that can be eaten irrespective of any season. Which are they?
Cooked banana is the best option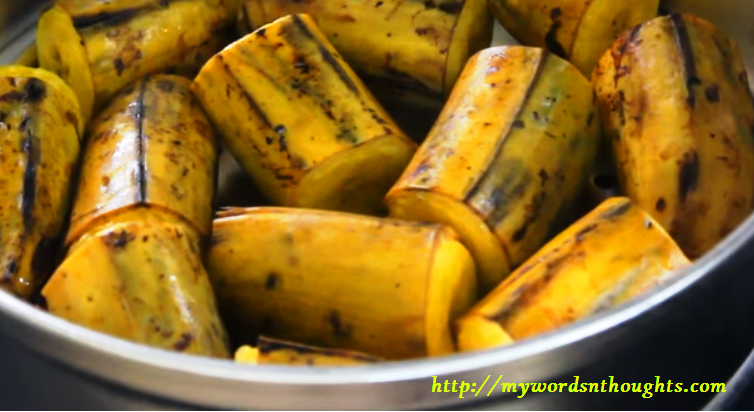 Yes, it is. For Malayalis, Ethapazham (Nendrapazham) is a very common fruit. It's often called Kerala banana and is biggest of all types of banana available here. Also read: Different types of banana available in Kerala. Kerala banana is the best option during rainy season, but as cooked. It's called – Ethapazham Puzhungiyath in local terms, regarded as a traditional food item, also served along with Onam sadya in Thrissur regions. Banana is steam cooked for 10-15 minutes. Jaggery or sugar can be added to enhance sweetness and taste.
It's a better idea to avoid soft banana types like Palayankodan during rainy season, because they can lead to phlegm this season, thus leading to cold and respiratory problems. Nendrapazham is hard and stiff and hence best suited for the season. When it's boiled or steam cooked, it becomes a little more hard and solid, serving the purpose. You can also choose less-sour banana types one or two days.
Other fruits best for monsoon
Pomegranate and apple are best suited for all seasons. You can also include gooseberry in your diet. It's better to avoid fruits with sour taste such as pine apple, grapes and orange during rainy season. Water melon, best used during summer season doesn't suit for monsoon.
So enjoy this monsoon with a plate of Ethapazham Puzhungiyath and a cup of hot tea.
Also read a few more articles on healthy food habits everyone need to follow. Click on the images in the gallery to read
(Visited 1,164 times, 1 visits today)