20 Interesting and less-known Jaya facts
It was quite unexpected. The most popular leader of Tamil Nadu left the world without giving a signal of death. She was so active in her social life and served as chief minister of Tamil Nadu, when she was forcefully asked to leave the eternal world without uttering a single word. Also read: Jayalalithaa's short stint in Bollywood, pairing with Dharmendra. Through this column I would like to add a few interesting facts of the star queen of 1970s, a rare and phenomenal actress of Indian cinema who gained equal status in her political career, and earned the title of one of the powerful women leaders of Indian politics all times.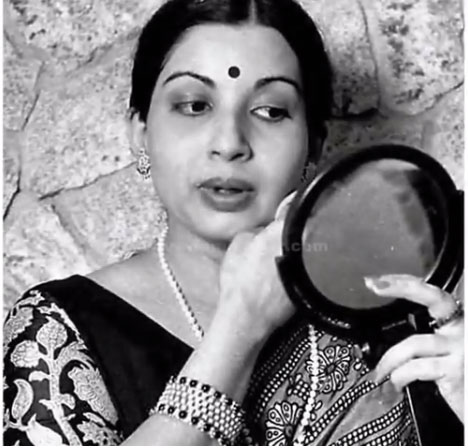 1. After ruling the Tamil film industry in the 1970s, when she took retirement from her acting career in 1980, she has already acted in 140 films, belonging to Tamil, Hindi, Malayalam, Kannada, Telugu and English.
2. From 1971 to 1975, she won Tamil Nadu state government's Best Film actress award 5 times in a row, indeed a unique achievement. In total she received 6 state awards and 7 Filmfare.
3. In the year 1966, her 11 films got released, and all the 11 films were commercially successful. Thus she owns the credit of maximum number hits in a calendar year among Indian heroines, and also the first Indian actress to cross 10 hits a year.
4. She is the first female star to have more than a 100 silver jubilee hits, and remained one of the highest paid Indian actresses during the period, 1966-1980 till her retirement from film scene.
5. She was the first Tamil actress to appear in short dresses in Tamil cinema. She brought to Tamil film scene, skirts, knee-length dresses, sleeveless suits and gowns in the 1960s.
6. Indian women always find it hard to find their feet in any walk of public life, and this powerful lady created a niche of her own in two fields – acting and politics, which is not at all easy.
7. A multilingual person and polyglot, she could easy speak and handle 7 languages – Tamil, English, Malayalam, Hindi, Telugu, Urdu and Kannada.
8. She was a trained classical dancer and learnt Bharatnatyam, Kuchipudi, Kathak, Manipuri and Mohiniyattam.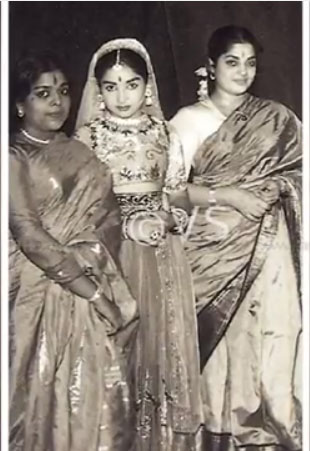 9. She was brilliant in her school academics too, and was state topper for 10th exams. But her family conditions prompted her to discard her studies and join films as a young teenager.
10. A less-known fact is that she was a writer too. She has published many short stories, poems and one novel under the pen name, 'Thaay'. She used to write columns using same pen name.
11. Jayalalithaa's first Tamil film, Vennira Aadai, released in 1965 was given an A-certificate. Censor board objected to a song sequence featuring Jaya, where she was seen bathing and dancing under a waterfall wearing a saree with a sleeveless blouse. It was for the first time in Tamil film history where an actress appeared in sleeveless blouse.
12. As Jaya's debut film was given an A-certificate, she couldn't watch it in theatre. She was only 15 years then. The movie was a rocking hit, and established Jaya's career in Tamil cinema.
13. She has lent her voice as a playback singer for a few Tamil films.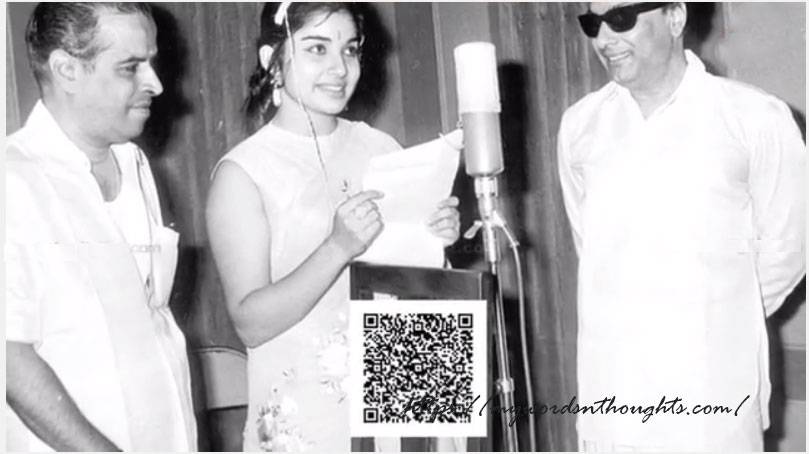 14. Her pairing with MGR has received overwhelming response from public, despite being huge age difference. They worked together in 28 films and 24 out of them turned to be huge hits. Later she was introduced to political scene by MGR, and played a significant role in grooming her political career.
15. She bought her bangalow in Chennai in the year 1967 for a total cost of 1.32 crore which was a very huge amount then. Currently her home at Poes Garden is roughly estimated to 43.96 crore.
16. She became the chief minister 6 times, the first Indian woman to own this credit. She served as CM of Tamil Nadu all these 6 times, and was also holding the same position when she passed away. She took the salary of just 1 rupee per month, lowest salary of an Indian CM in history.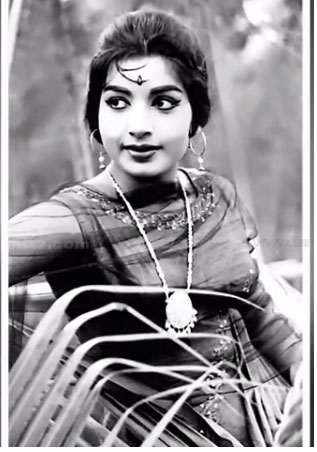 17. She is the only female to become leader of opposition in the state government of Tamil Nadu.
18. She has faced physical assaults multiple times – First time in MGR's funeral, followed by DMK legislatures inside Legislative assembly in 1989 and she took vow that she will enter the assembly only as CM, and she completed her vow two years later. In 1992 when Jayalalithaa held CM's position, state governor was allegedly accused of misbehaving with her.
19. Dark green was her favourite colour, and she was also fond of watches. For public functions, she wore only dark green or maroon saris with 9 yard length.
20. For her last journey she wore the green sari of her 60th birthday function and her favourite big dial watch.
21. She had a brief stint with Bollywood, and played female lead opposite Dharmendra in Izzat in the 1960s. After the movie's failure, she concentrated on to her career in Tamil cinema. She played a cameo role of Lord Krishna in Man Mauji (1962) long before she established as a lead actress in Indian cinema.
Also read: Jayalalithaa's connection with Madan Mohan's compositions – Nayana Barse and Lag Jaa Gale.
Image source: Youtube Screen shots
Go through the gallery to read a few articles of the charming star down south, who had a brief stint in Bollywood as well.