Full Fish Butter Masala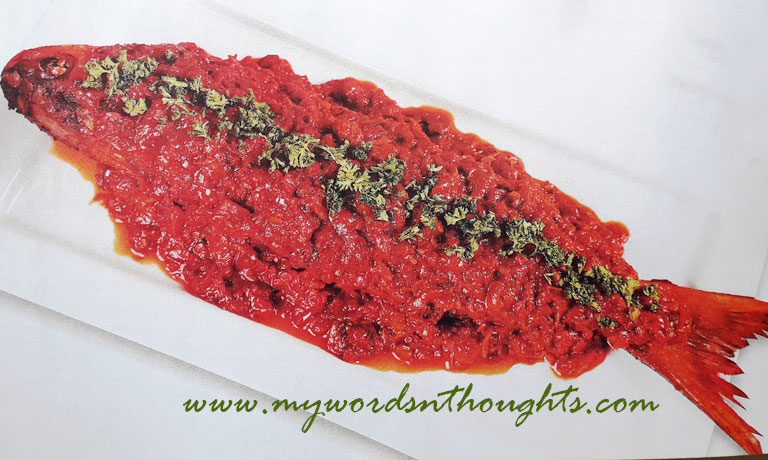 Ingredients for Full Fish Butter Masala:
1. Full fish – 1 kg (without cutting)
2. Chilli powder – 2 big spoons
Turmeric powder – ½ small spoon
Pepper powder – 1 small spoon
Salt – For taste
3. Oil – For frying
4. Butter – 100 gm
5. Onions chopped fine – 2 cups
Ginger-garlic paste – 2 big spoons
6. Tomato sauce – 2 big spoons
Coriander leaves chopped – 1 cup
How to prepare Full Fish Butter Masala?
1. Clean the fish and make deep cuts in its body.
2. Mix the powders along with salt to prepare fish masala.
3. Take a little masala and marinate the fish.
4. Allow the fish to rest for next half an hour and then deep fry in hot oil.
5. Heat butter and sauté ingredients no: 5.
6. When onions change colour, add the remaining fish masala (which we prepared first) and sauté well.
7. When onions turn golden brown colour, add tomato sauce and coriander leaves.
8. Reduce the flame and mix the contents well.
9. When it boils add fish and cook it.
10. When gravy thickens, take off from the flame.
Courtesy: Vanitha Magazine December 15-31, 2018
A few more fish recipes here:
(Visited 201 times, 1 visits today)